The Best Time Carmine Giovinazzo Broke Character On CSI: New York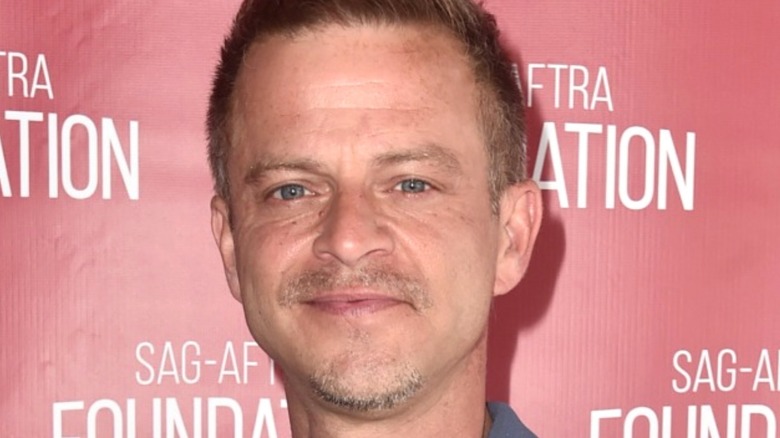 Alberto E. Rodriguez/Getty
"CSI: New York" was the third installment in the titular forensics crime drama franchise, and ran for nine seasons from 2004 until 2013 (via IMDb). The series starred Gary Sinise as Mac Taylor and Carmine Giovinazzo as Danny Messer for all of its 197 episodes, and Melina Kanakaredes as Stella Bonasera for the first six seasons. Giovinazzo is the only actor to appear in three "CSI" shows, however: as Messer in "CSI: New York" and a single episode of "CSI: Miami," and as a street racer named "Thumpy G" in the original series, "CSI: Crime Scene Investigation" (via IMDb).
Giovinazzo's heavy New York accent added an authentic touch to the good-humored but occasionally intense detective he brought to life. The Staten Island native told Tony Danza that although his father and sister were police officers, "they would always joke that I was gonna go the other way... so it's ironic" that he would end up playing a cop on television.
The talented cast clearly had a lot of fun making the show, as the many available blooper reels on YouTube suggest. Giovinazzo is no exception, and one particular moment from Season 7 stands out for its intentional goofiness.
Giovinazzo shocks Sinise with his choice of footwear
Most out-of-character "CSI: New York" moments involve flubbed lines or other unintentional, minor mishaps. But during filming of one particular Season 7 episode, Carmine Giovinazzo decided to have a little bit of fun with the help of the wardrobe department. 
The scene calls for Danny Messer and Mac Taylor to meet up and start a conversation while walking down a hospital hallway. In an outtake posted to YouTube, Giovinazzo's feet are heard clomping loudly for a couple of steps before the camera pans down to reveal a magnificent pair of oversized, multi-colored clown shoes on his feet. 
Gary Sinise then doubles over with laughter, and Giovinazzo can't even get out his first line. The entire blooper lasts just a few seconds, but the goofy prank shows Giovinazzo's silly side. In this moment he goes out of his way to make sure his fellow actors and the crew around them get a bit of a laugh during what can sometimes be a long and difficult workday, and the laughter of those around him shows just how much it was appreciated.