The CSI Character You Probably Forgot Eric Stonestreet Played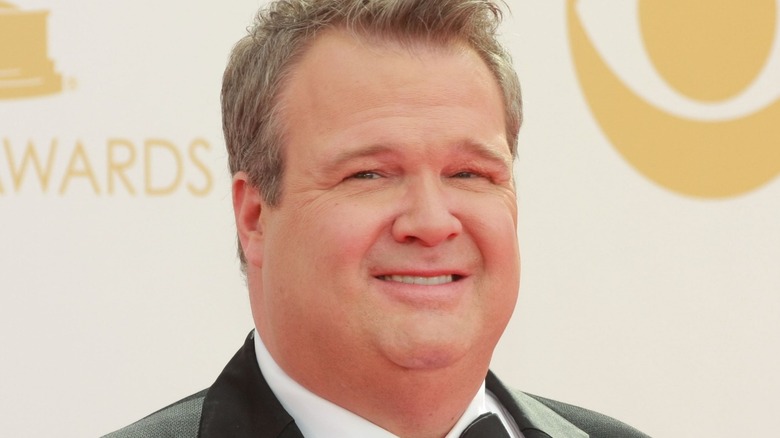 Featureflash Photo Agency/Shutterstock
Most people are probably familiar with Eric Stonestreet from his role in ABC's "Modern Family." Indeed, for his time on the long-running comedy series, the actor ultimately earned three consecutive Emmy Award nominations and won two of them. However, Stonestreet's time as an actor began long before the character of Cameron Tucker was even invented. Like most actors and actresses in Hollywood, Stonestreet spent some time in smaller roles before emerging as a star in a bonafide hit. Many of Stonestreet's earliest on-screen roles came in the form of guest spots on a variety of sitcoms, including ABC's "Dharma & Greg" and Fox's "Malcolm in the Middle." Additionally, while most of Stonestreet's roles have been in television, the actor's fourth on-screen appearance put him on the big screen as Sheldon the Desk Clerk in Cameron Crowe's "Almost Famous." 
Of course, while Stonestreet is best known for his comedic timing, he has also repeatedly proven himself to be a multi-talented performer capable of thriving in drama as well. In fact, a drama reel uploaded by a YouTube user named "EricStonestreet1" showcases the actor's various dramatic abilities (via YouTube). In 2008, one year before the premiere of "Modern Family," Stonestreet appeared in an episode of the CBS police procedural "NCIS." Notably, some people may have also forgotten about Stonestreet's many appearances in the CBS crime drama "CSI: Crime Scene Investigation." Like a number of other famous stars, one of Stonestreet's earliest notable roles came in the long-running series. Here's a closer look at his role.
Eric Stonestreet played a recurring role as Ronnie Litre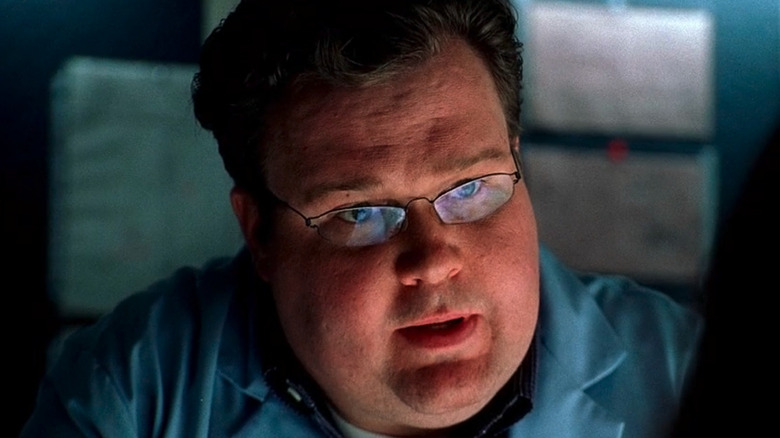 CBS/Paramount+
Long before Stonestreeet graced the small screen as a part of "Modern Family," he appeared on "CSI: Crime Scene Investigation" as a lab technician named Ronnie Litre. The actor made his debut as the character in Season 1, Episode 18 ("$35K O.B.O."), a chapter of the series centered on what initially appears to be a fatal carjacking. Although evidence proves difficult to gather from the crime scene as a result of a heavy downpour of rain, Ronnie is later able to assist the Las Vegas crime lab in understanding a series of notes written by one of the victims prior to his untimely death. Litre's expertise ultimately prove vital to solving the case. 
Although Stonestreet doesn't get much screen time in his first episode, "CSI: Crime Scene Investigation" fans evidently took a liking to his character. Litre later returns in Season 1, Episode 19 ("Gentle, Gentle"), before beginning a long-standing career in the series. Stonestreet ultimately proved so popular in this role that "CSI: Crime Scene Investigation" writers chose to bring him back in a total of twelve additional episodes after his first. The actor's later appearances were spread out between the first and fifth seasons, with each season featuring the character in at least one hour and as many as four. Stonestreet's final appearance in the crime drama came in Season 5, Episode 14 ("Unbearable") (via IMDb).