The NCIS Episode You Forgot Modern Family's Eric Stonestreet Starred In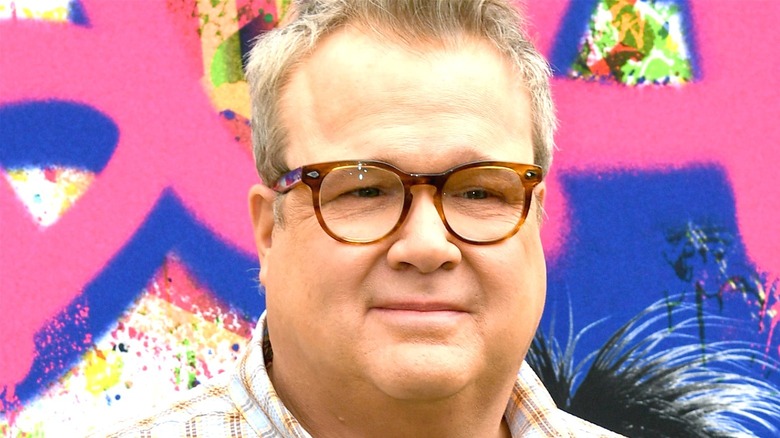 Kevin Winter/Getty
Eric Stonestreet has been gracing our television screens for years since he first made a guest appearance on "Malcolm in the Middle" (via IMDb). He's gone on to have guest and recurring roles on a range of shows — "Party of Five," "ER," The West Wing," "CSI," "Spin City," "American Horror Story," and more. Of course, he's best known for portraying the hilarious Cameron Tucker on ABC's "Modern Family" for the entire 11 seasons of the show. His role on the long-running sitcom led to a few Primetime Emmy Award wins and even more nominations. And Cameron Tucker as a character was monumental in several ways, including expanding LGBTQ+ representation onscreen and turning Stonestreet into a household name. 
Even before "Modern Family's" debut in 2009, Stonestreet was busy acting. He's been cast in films like "Almost Famous," "Bad Teacher," "The Island" and more. However, he did portray another signature goofy role in a long-running crime drama that many fans have probably forgotten about. 
Stonestreet played a security guard that you couldn't take seriously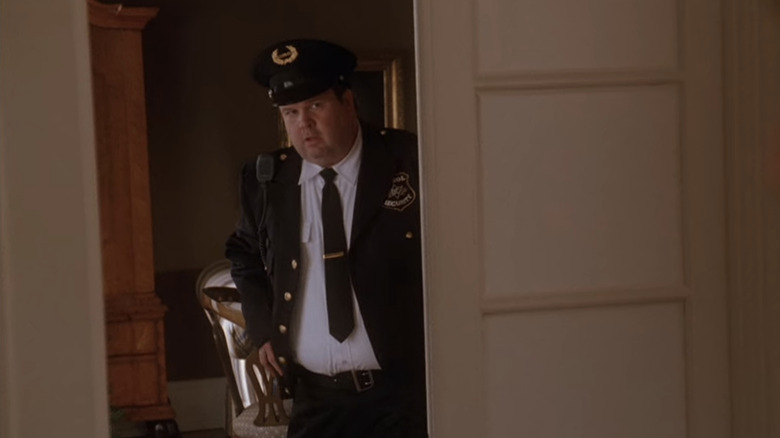 CBS/Netflix
Well before CBS' crime drama "NCIS" was into its current season, Eric Stonestreet appeared as a goofy security guard who channeled the same energy of "Paul Blart: Mall Cop." The appearance was brief, but memorable, as Stonestreet's character barges in on Leroy Jethro Gibbs (Mark Harmon) and his gang investigating a robbery on the down-low. If you're interested in catching it, Stonestreet's cameo takes place in the Season 6 episode "Silent Night." 
Gibbs apparently set a security alarm off, causing the patrol officer to investigate the scene. He asks the group several questions after learning they are cops, including whether or not the NCIS is hiring. He admits his security job doesn't pay much, so he's curious about becoming a hard-core investigator. The scene is the ethos of what makes Stonestreet a great actor — he naturally exudes comedic energy. It was a perfectly timed break in the show for him to come in and annoy Gibbs and the officers, and he returned by the end of the episode for a twist ending.
While it was a short appearance on "NCIS," Stonestreet definitely made a memorable impression.