The Actor Who Has Played Four Different Characters On Law & Order
Fans of the long-running (and, before recently, long-departed) NBC crime series "Law & Order" are no doubt excited to see the belated return of the show, which recently began its 21st season. It has been 12 years since the series originally ended with Season 20, but if you're a particularly sharp-eyed viewer with a good memory, one of the new season's main characters might look familiar. That's because, believe it or not, one of those fresh cast members actually appeared three times on the show's earlier incarnation between 1991 and 1994. And here's the really wild part: it was as three different characters.
That's a bit unusual, even by the standards of "Law & Order," which isn't exactly averse to recycling actors in different roles when the need arises. And in another interesting touch, the actor's first appearance on the series in 1991 was also their first real acting gig, making their new series regular position a kind of full-circle moment for their career.
Camryn Manheim appeared on three episodes of Law & Order in the '90s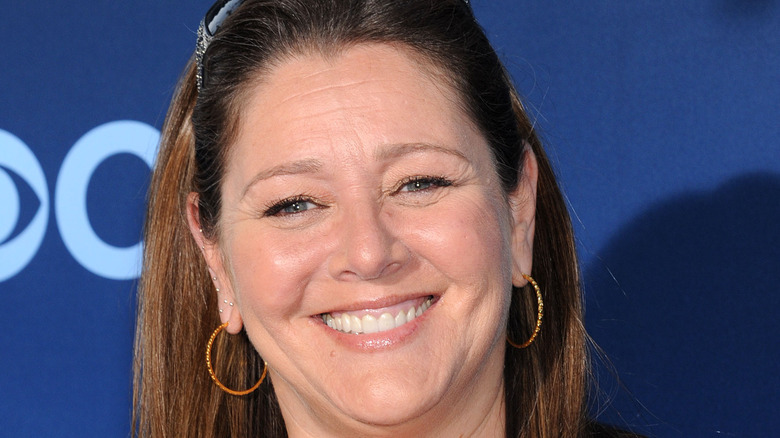 DFree/Shutterstock
Viewers of the new season of "Law & Order" have been enjoying Camryn Manheim in the role of Lieutenant Kate Dixon. While this is her first time as a part of the show's main cast, it's not her first time in the "Law & Order" universe.
Manheim's IMDb page lists three earlier appearances on "Law & Order," playing a different character in each episode. Her first appearance came in 1991 and followed only a couple of uncredited walk-on parts in feature films. That episode, the 12th of Season 1, features Manheim as Leila in a plot built around the bombing of an abortion clinic. The episode was the last "Law & Order" viewers ever saw of Leila, but not the last they saw of Manheim. 
Her next appearance came in 1993, in the Season 3 episode "Benevolence." That episode features Manheim as Martha Rawlins, a woman who was involved in the investigation of the murder of a college student. Then, in 1994, Manheim made what could have been her final "Law & Order" appearance in the 20th episode of the show's 4th season. She plays Beatrice Hines in the episode, titled "Nurture," a woman whose foster child goes missing.
In TV terms, the early '90s was basically a century ago, so it's not surprising that Manheim's trio of small "Law & Order" appearances didn't stop her from being cast on the show's newest season. But it does make an interesting piece of trivia!