Law & Order's Camryn Manheim Reveals The One Thing The Revival Didn't Change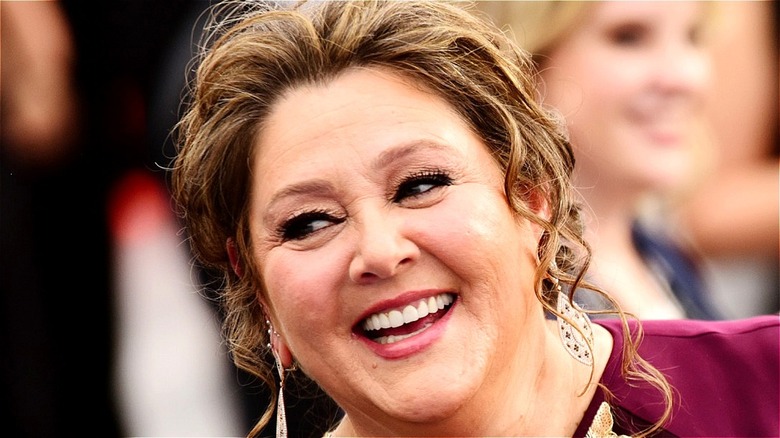 Chelsea Guglielmino/Getty
Actress Camryn Manheim was recently added to the cast of NBC's upcoming "Law & Order" revival. According to TVLine, Manheim will play Lieutenant Kate Dixon, who is now commander of the 27th Precinct Detective Squad. Dixon replaces S. Epatha Merkerson's long-running character Lieutenant Anita Van Buren, who had been the squad's commander since Season 4 of the program's first network run — Merkerson is unavailable to return, as she's currently a regular cast member on "Chicago Med" (per Deadline).
The arrival of "Law & Order" will bring plenty of changes with it. Per TVLine, the cast sports new faces like Jeffrey Donovan of "Burn Notice" as a detective with the NYPD. Hugh Dancy will also appear as a brand-new and as of yet not named district attorney character, and Odelya Halevi will play Assistant District Attorney Samantha Maroun (via Deadline). 
But according to Manheim, there's one thing about this new version of "Law & Order" that definitely hasn't changed from the original run — and it's not the return of familiar faces. Can you guess what that might be? 
The show's sets will look very familiar
Per an NBC press event that Looper attended, Camryn Manheim says that the show's precinct set hasn't changed at all. The actress says it looks the same as it did the last time she was there — presumably for the taping of the episode "Nurture," where she portrayed Beatrice Hines during the last of her three "Law & Order" guest spots. That definitely contextualizes how old everything on the set might be -—"Nurture" is Episode 20 of Season 4 (per IMDb), and it aired all the way back in 1994. According to Manheim, even the phones in the precinct haven't been changed, and the actress joked that they looked like they were from "Edison's time."
Will cellular technology make it to the 27th Precinct anytime soon? Fans will be able to find out shortly. As noted by TVInsider, the new "Law & Order" will debut at 8 p.m. on Thursday, February 24 once the Winter Olympics reach their conclusion. "Law & Order" will be followed by its spin-offs every Thursday evening: "Law & Order: SVU" and "Law & Order: Organized Crime," respectively.