The 13 Most Underrated Characters In Yellowstone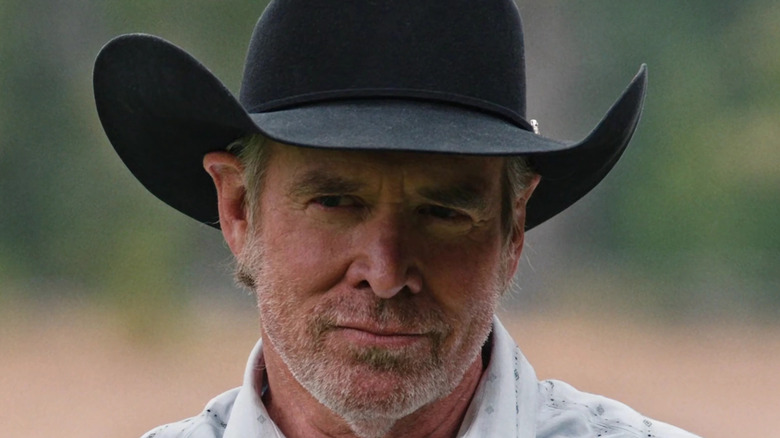 Paramount
Set in the big sky of Montana, "Yellowstone" tells the story of John Dutton and his ceaseless struggle to hang on to his family's legacy, the Yellowstone-Dutton Ranch. The political and family drama has gripped audiences, as an epic power struggle has played out on screen. Enemies on all sides of the Yellowstone Ranch have slowly closed in on the Dutton family in an attempt to take the land his family founded nearly 150 years before. From big business interests and criminal enterprises to local governments and the neighboring Broken Rock Reservation, everyone wants a piece of their home.
With so many factions vying for power, there's any number of compelling and fascinating characters on the series. This includes the Duttons themselves — like the fearless Kayce, the ruthless Beth, and the slimy Jamie — to allies like tough-as-nails cowboy Rip Wheeler, and enemies like the vile Beck Brothers. But there are also plenty of other characters that never seem to get their due, overshadowed by the show's biggest stars — intriguing friends and foes alike that are every bit as interesting as the more celebrated featured players. They may not lead the cast, and they may not have had their own stories told (at least not yet), but they all deserve some more attention. 
Well, now is their chance to shine, as we've put together a list of the most underrated characters on "Yellowstone." 
Teeter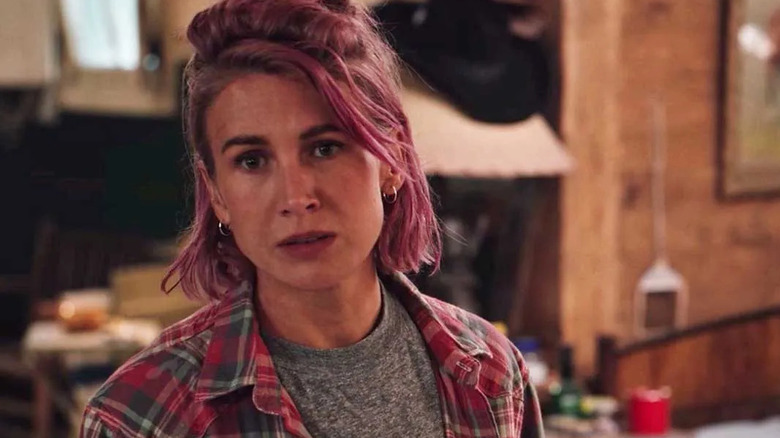 Paramount
Played by actress Jennifer Landon, daughter of "Little House on The Prairie" star Michael Landon, Teeter came to the ranch early in the second season. Very much "just one of the guys," she's a hard-drinking, sailor-mouthed cowboy like any other. She's also got a nearly indecipherable Texan accent and an offbeat attitude to match. Unfortunately, despite being a big part of the bunkhouse since, Teeter has never been the heart of her own story on the series. She's instead been relegated to background player, and mostly known for her schoolgirl crush on Colby. Of course, that romance has been a highlight, with Colby and Teeter eventually bonding after they find themselves victims of a brutal attack, and now make a wonderfully odd couple on the ranch.
But while Teeter has gotten a few classic moments, including her emotional plea to John and Rip to remain on the ranch and starting a fight with a group of California bikers, it's hard to deny that she deserves more. Now branded by the Yellowstone, she's not going anywhere, which is good news for her many fans. But as one of the standout recurring regulars, she never seems to receive the recognition she's warranted. Landon too always gives a delightfully energetic performance as the quirky cowboy, we just wish she'd get a chance to do more with the character, because when she's at the center of the action, Teeter shines. 
Walker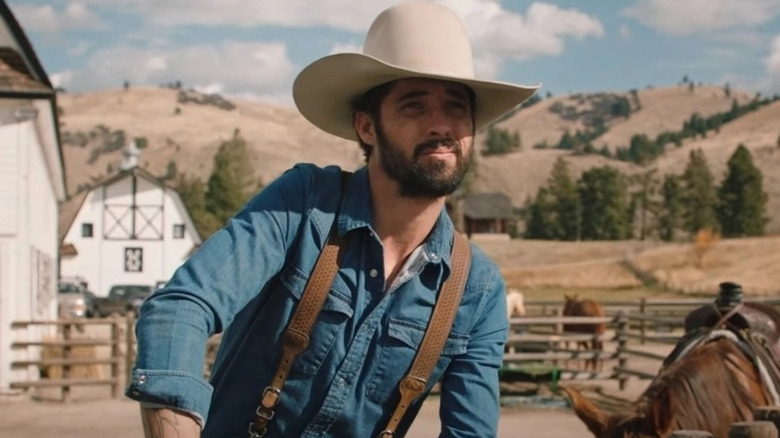 Paramount
Guitar-playing cowboy Walker has been one of the most underrated major players on "Yellowstone" since the day he was introduced. A big story driver who rarely gets the spotlight, Walker has instigated a number of major plot elements, while always playing second fiddle to more popular characters like Kayce Dutton and Rip Wheeler. An ex-con recruited to the ranch by Rip, he's a gentle sort who was just trying to leave his past behind, only to fall neck deep into the troubled world of the Yellowstone Ranch.
Realizing that he'd gotten himself in over his head, he tried to get out ... but was sentenced to death by Rip for standing up against them. Saved only by the grace of Kayce, who took pity on him and let him live without telling anyone, he returned in Season 4 when Rip discovered he was still alive. Now reluctantly back in the fold, an assassination plot on the Dutton family actually helped him grow closer to the group as he defended the ranch. But when there was a rivalry over the affections of a young woman, it was Lloyd and Rip who got all the attention, once again leaving Walker to take a back seat in the story. Of all the secondary characters on "Yellowstone," Walker might be the one most in need of his own spin-off. With Jimmy departed for his own series, perhaps Walker will step up and get a new chance to shine in a bigger role.
Travis Wheatley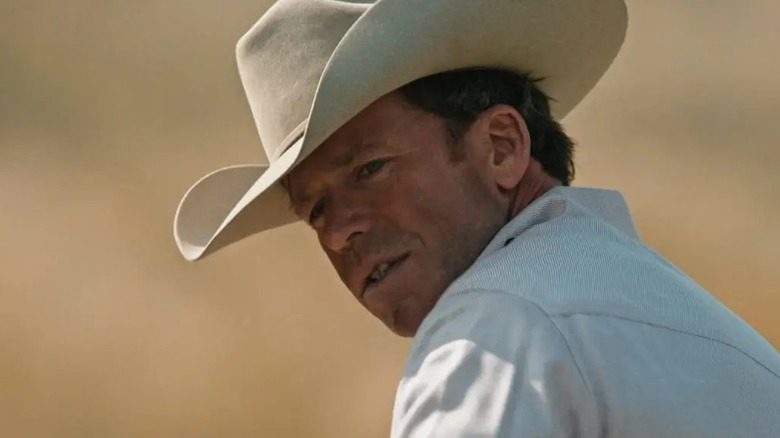 Paramount
You may recognize the actor who plays Travis Wheatley as Taylor Sheridan, the writer and creator of "Yellowstone." An actor, he's often played small roles in his own productions, and as Travis Wheatley, he's found the perfect part as the smug cowboy, horse trainer, and close personal friend of John Dutton. Though he only made a single appearance in the first season and popped up twice in the second, he played a much larger role in Season 4, where he helped bring Jimmy to and from the Four Sixes Ranch in his native Texas.
First and foremost, Wheatley is a skilled horse trainer and rider, perhaps the best we've seen on the series. He rides and shows horses professionally, and wins big money doing it. He's a rodeo man through and through, part cowboy, part showman, but he's also an entrepreneur who runs his own business selling horses. When John Dutton wants a prize horse, Travis is the man who gets it for him. Charismatic and endearing in a bad boy sort of way, Travis Wheatley is perhaps one of the few men who John Dutton seems to respect as a true equal, and a character with a wit and charm that's tough to match.
Lloyd Pierce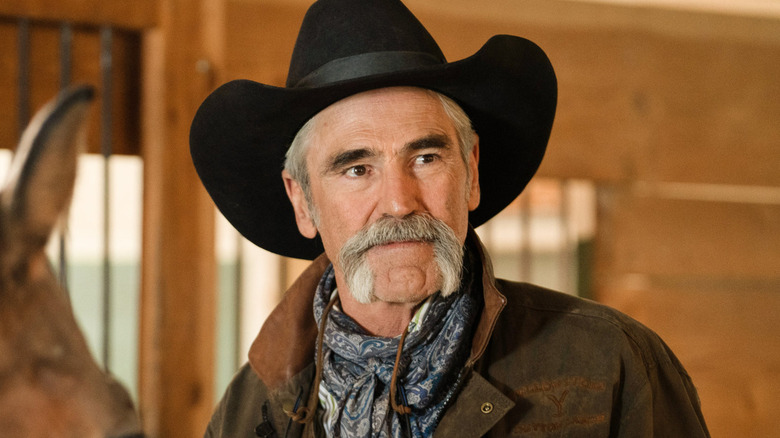 Paramount Media Networks
It's not just that Lloyd, played by Forrie J. Smith, is underrated, it's that he is also under-explored. A grizzled old-timer cowboy, Lloyd Pierce has seemingly been on the Yellowstone Ranch for all his life, and has the scars to prove it. But he's not the bitter, angry rancher that he first appears when you see him waltz in with a grimace and a squint. Instead, Lloyd has shown he has a heart of gold, and is one of the few cowboys to show Jimmy respect and kindness when the young man first joined the ranch. Compassionate and caring, he's always there to extend a helping hand to those who need it, but remains a tough and hardened soldier in the Dutton army nonetheless.
While we've only gotten the briefest glimpses into who Lloyd really is, Season 4 finally gave us a different side to the veteran rancher: The vengeful and unforgiving one that feuds with Walker over the affections of Laramie, the barrel racer that came to live in the bunkhouse. When his passion drives him to violence, Lloyd stabs Walker. This draws the wrath of John, and Rip is forced to teach his old friend a lesson. We have gotten to see one key flashback that showed Lloyd as a younger man protecting Rip as a teen, but we suspect there's a lot more to Lloyd than we've seen so far. An intriguing character with an enigmatic past, Lloyd deserves to take center stage in a story of his own.
Garrett Randall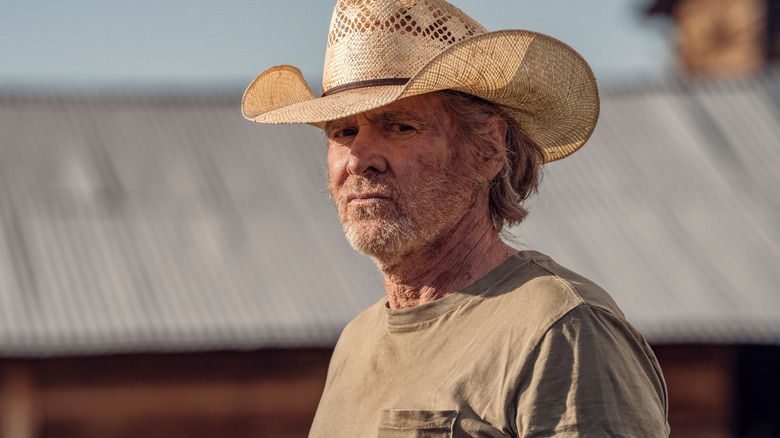 Paramount
In the third season of "Yellowstone," Jamie received the stunning news that he was not in fact the genetic child of John Dutton. Shocked to discover he was adopted as a baby, he learns that his birth father was Garrett Randall, a former drug addict who had murdered his mother and spent decades in prison. But now a free man, Jamie goes to meet him after he is estranged from the Duttons. Randall was no less surprised by his son's arrival than Jamie was to learn his father had even existed. Randall and Jamie overcome what differences they have and begin working together on Jamie's forthcoming campaign for governor.
A brutal and violent assassination attempt on Jamie's adopted family changes everything. Though they manage to survive the attack, it isn't long before Jamie's investigation connects Randall to the plot to kill the Dutton family, and he's left wondering if he's made the right decision to trust his newfound father. Randall insists he did it for Jamie, that they will never be free until the Duttons are dead, and vows to try again until he succeeds. Worried his father's plans will endanger his future, Jamie has no choice but to end their relationship ... with a bullet. Though Garrett Randall wasn't revealed to be a villain until the very end of his story, he deserves to go down as one of the show's best baddies.
Caroline Warner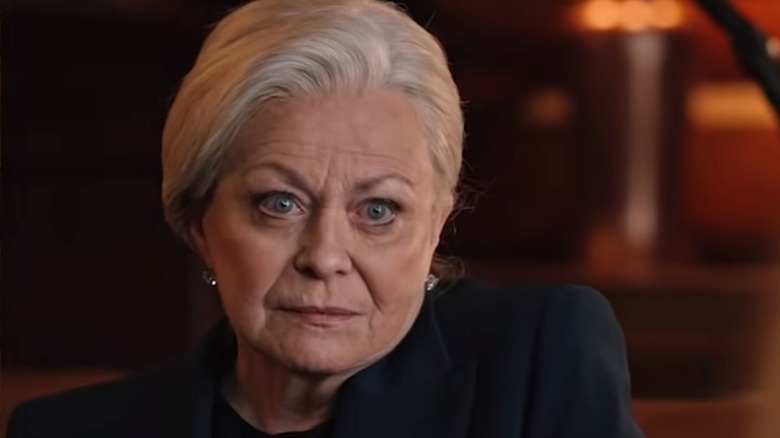 Paramount
The newest CEO of Market Equities, Caroline Warner stepped in when Beth Dutton got Willa Hayes ousted from the firm. But if Beth thought Hayes' replacement would be any less vicious, she was sorely mistaken. What makes Warner so compelling is that she is an atypical villain, ultimately pegging Beth as a potential asset to her own schemes rather than an enemy to vanquish. Warner knows a skilled fighter when she sees one, and rather than just get her out of the picture, she wants Beth fighting on her side, and offers to give her whatever she wants to make it happen.
But when Beth goes behind her back and puts the company in legal jeopardy, Warner realizes that her newest protégé cannot be trusted. She knows there's danger in firing Beth, turning her from a friend to a foe, but she has little choice. But with deep pockets and a ruthlessness to match Beth's, the Market Equities CEO is a worthy enemy who is not to be overlooked. In some ways, Warner is a parallel of Beth herself, with all of her strengths — from her intelligence to her mercilessness — but without the emotional fragility and rage that seems to be her biggest weakness. Though the bigger, badder villains often get the most recognition, Warner is one Dutton foe that deserves to be watched closely.
Bob Schwartz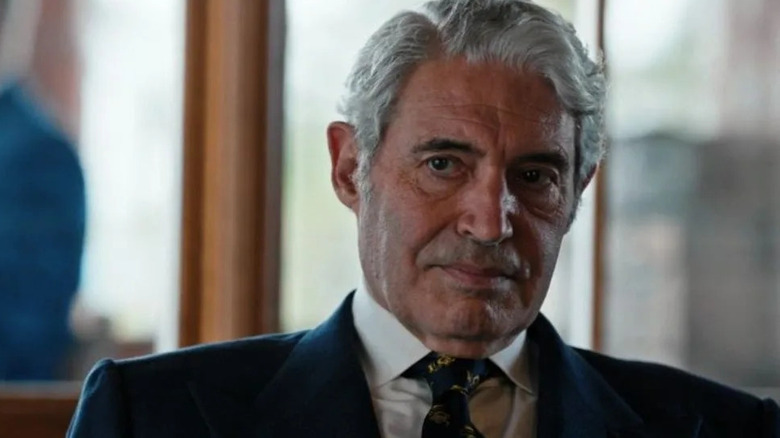 Paramount
Bob Schwartz is one of the first characters to be seen on "Yellowstone," appearing in one of the opening scenes of the premiere episode as Beth Dutton's boss and CEO at Schwartz & Meyer. As Beth's biggest supporter at the company, Bob often encouraged her ruthlessness, even supporting some of her less honorable tactics. Perceptive and sharp, Bob may not run one of the biggest firms, but he's been able to outsmart many of them to remain in the game, and Beth is a key reason why. That's why it comes as such a surprise when, after his company is acquired by Market Equities, he doesn't step in to defend her when she's let go.
Beth felt betrayed by Bob's lack of loyalty to her, and vowed revenge. She gets it when new CEO Caroline Warner brings her onboard, because the one thing she wanted as part of her deal was to control Schwartz & Meyer ... so she could fire Bob. A clever and merciless market raider himself, Bob has mostly been overshadowed by the more devious corporate villains like Warner, Roark, and Willa Hayes. Though he's been axed from the company, he's a clever and wily sort, and we wouldn't be surprised if we saw him return — especially now that Beth has made an enemy of Market Equities.
Carter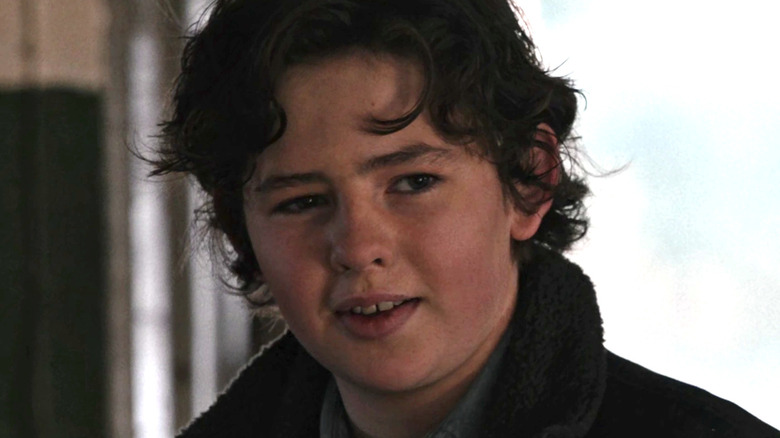 Paramount
First popping up in the Season 4 premiere, the youngster named Carter is sitting outside of the hospital. He's waiting for news on his dying father when, in a twist of fate, he encounters Beth Dutton, who is doing the same. With nobody else to turn to, Beth sees Carter as a kindred spirit and offers to go with him when his father passes, in an uncharacteristic moment of compassion. Later, when Carter comes into some trouble, he seeks out Beth again, and the two form an unlikely friendship. Before long, Beth offers Carter a home at the ranch, even convincing her new husband Rip to reluctantly let him live in their new cabin.
Over the course of the season, the wayward Carter becomes a part of a quasi-family unit with Beth and Rip as surrogate parents, and even gets a job on the ranch. Mirroring the origin of Rip himself, even John Dutton takes a liking to him, teaching him to ride while Lloyd teaches him to ranch. As a sassy, tough-talking teen, Carter is more than just a reflection of Rip, or a would-be child to the motherless Beth; he's also quickly becoming the next generation of Dutton, a lost soul brought into the fold just like Jamie and Rip had been before him.
Avery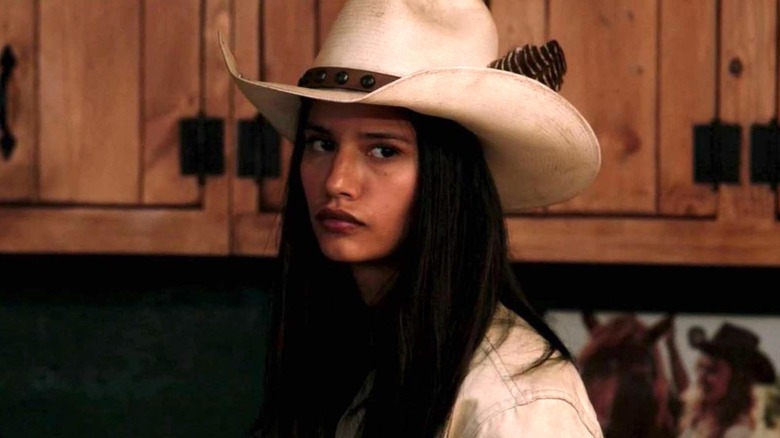 Paramount
Joining the ranch at the tail end of Season 1, Avery is recruited — somewhat reluctantly — by Rip when he visits a strip club looking for new ranchers. Despite his aversion to hiring women, Avery manages to convince Rip that she not only can cowboy with the best of them, but that she can handle herself in the bunkhouse. And when she arrives, she does just that, showing the boys that she can ride, rope, and hustle as good or better than anyone on the ranch — Rip included. A strong, tough woman who holds her own despite her slender frame, she brought a certain brazenness and unique charming swagger and to the series.
Avery was also one of the only cowboys on the ranch to treat Jimmy as an equal instead of an outcast. But just when the two began to bond, Avery departed the series as quickly as she joined it, disappearing seemingly without a reason. She later turned up in Season 4, now living on the Broken Rock Reservation. Revealing that she had developed a serious infatuation with Kayce, it's even suggested that she left the ranch because of him. But now that she's shown up again, we're hoping she sticks around and makes her presence felt again, as there's a lot more to be explored with the bold, brassy cowboy Avery.
Christina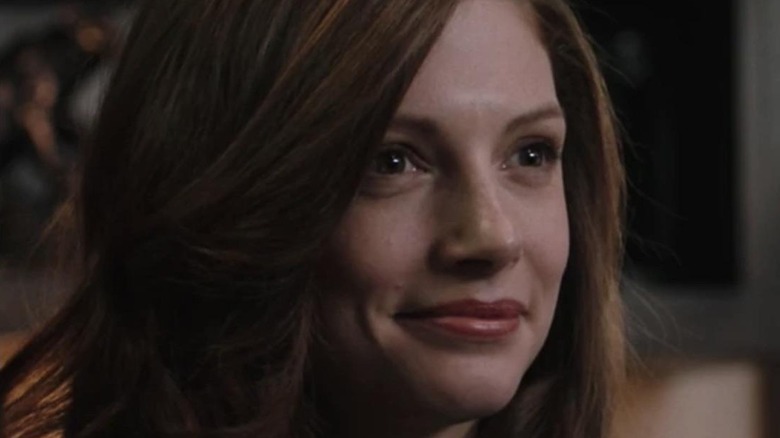 Paramount
First introduced as an assistant to Jamie Dutton during his run for Attorney General, it's initially implied that Christina was being arranged as Jamie's girlfriend to help him look more relatable on the campaign trail. Some viewers may have initially mistaken the young assistant as a naïve but talented political activist sleeping her way to the top, but Christina quickly proved herself a shrewd personal and professional partner to Jamie. When Jamie's relationship with his father soured, Christina encouraged him to break free of the Dutton's grip, and supported him through thick and thin. It was only when the adopted Dutton folded to pressure and returned to his father's side that she left him, as Christina could not abide his weakness. She did, however, reveal that she was pregnant with his child.
After Jamie had begun to forge his own path, reconnected with his birth father, and come into conflict with the Duttons, Christina returned to his side with their child in tow. Since her return Christina has become even more important to "Yellowstone" yet we still know very little about her. With Jamie now running for governor, she may very well lose the "underrated" status in Season 5.
Governor Lynelle Perry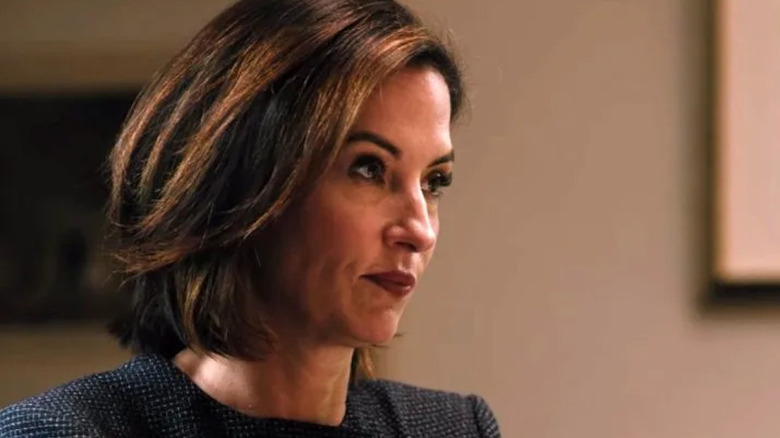 Paramount
Montana Governor Lynelle Perry may be the most powerful person in politics on "Yellowstone," which also makes her John Dutton's most important ally in his fight to defend his land. Whether it's an investment firm trying to push him out or a clash with the neighboring Broken Rock Reservation, Perry's friendship is crucial to John's never ending battle ... so it helps that she's also John's on-again, off-again lover. Still, Governor Perry isn't entirely allegiant to John, which is what makes her so fascinating; she also has her own office to protect, and while she's willing to look the other way on occasion and even bend the law to help the Duttons, she first and foremost answers to the people of Montana and wants to keep a tight grip on her power in the government.
Even with her shifting loyalties, she's willing to go to great lengths to ensure the Dutton's continued dominance in the region. This is not just out of her romantic feelings for John, but because she also believes that their presence is what's best for Montana. She's helped more than one Dutton get elected to important positions, and in her departure to the US Senate is helping get another elected to the office she's about to vacate. With the governor's race likely to play a big role in the fifth season of "Yellowstone," Perry may be the most important underrated character audiences should be watching.
Summer Higgins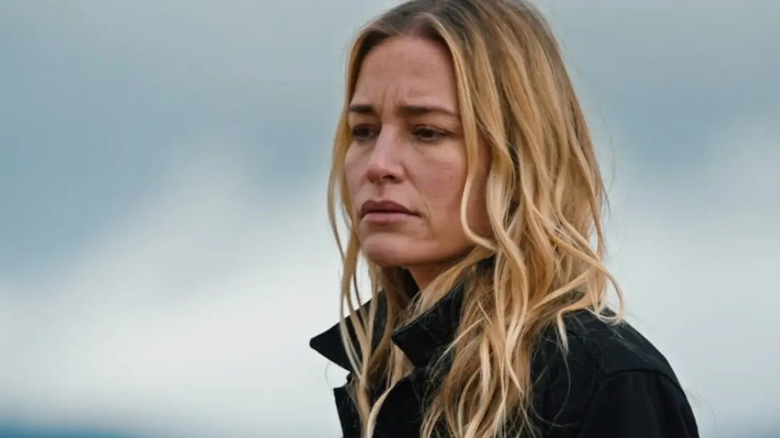 Paramount
One of the most divisive characters in all of "Yellowstone," many fans were up in arms over the addition of the animal rights activist to the cast in Season 4. Seen by many as a half-hearted attempt to inject controversial politics into an already exciting series, The Express also noted fans' displeasure that she was just another new villain in a season already overflowing with baddies. But stick with us and you'll see exactly why Summer Higgins is perhaps the most underrated character that "Yellowstone" has seen, even if one acknowledges the issues with her inclusion.
Introduced in the season opener as the leader of an animal rights group, she clashes with John Dutton over his ranching practices. But after John showed her mercy, he exposed her to more of his way of life, leading to a newfound respect for him. Starting as an adversary, Summer quickly became a victim of Beth's machinations — but while some saw her presence as part of a political agenda, she ultimately helped show its audience a different side to the elder Dutton. Since John helped her get a lighter prison sentence, she may just now become an important friend, too. So while she may never have been the despicable and/or fierce villain the show has come to be known for, she helped show the nobility of John's cause and has potential as a future ally.
Chief Thomas Rainwater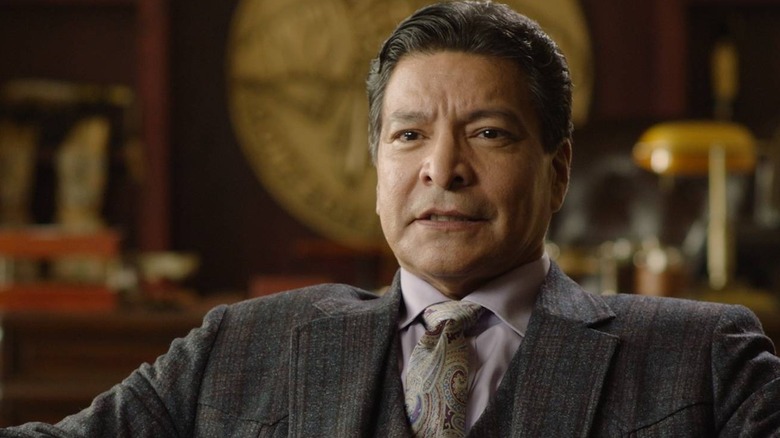 Paramount Media Networks
The main villain of "Yellowstone" Season 1, Chief Thomas Rainwater may have been more celebrated earlier in the show's run. But once vicious villains like the Beck Brothers arrived on the scene, and after he was shown forging temporary alliances with the Duttons — and often proving himself to be a more noble adversary — it often feels likes like he doesn't get the respect he's due anymore. Throughout each season, Rainwater remains as potent a rival to the Duttons as anyone. He's outmaneuvered bigger foes, and he's managed to keep his people thriving in troubling times. 
But motivated primarily to do what he feels is in the best interests of the Broken Rock Reservation, Rainwater has been willing to make enemies of his own people — something you don't often see from a strong villain. Key to his success, and foremost to his character, is his strong moral fiber. Like John, Rainwater has his own set of values, and will not waver from them. He is willing to overlook differences when there is a common enemy. Despite his lust for John's land, it rarely comes across as a selfish bid for personal power, unlike others that have after the Yellowstone. Not to be underestimated, his fall on the pecking order of villains may serve him well, as he could use make a big return as a major threat when least expected.