Bridgerton's Simone Ashley Reveals How She Really Feels About Season 2's Steamy Love Scenes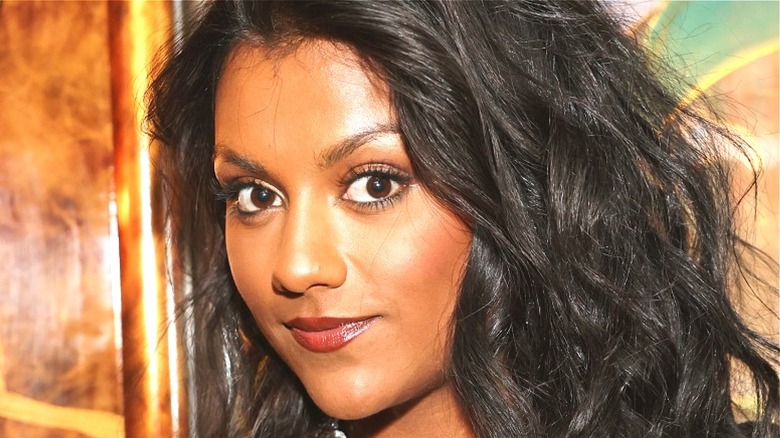 David M. Benett/Getty
Grab the latest copy of Lady Whistledown's Society Papers, brew up a fresh pot of tea, and beware of any dark corners where handsome strangers await — the second season of "Bridgerton" is, ahem, coming soon. Per the latest trailer for the Netflix series, new episodes will drop on March 25. Season 2 is set to focus on Anthony Bridgerton (Jonathan Bailey) and Kate Sharma (Simone Ashley), two singletons caught up in the whirlwind of the ton and who find themselves entangled in a love triangle that includes Kate's sister, Edwina (Charithra Chandran). Fans who want to skip ahead and find out how this turns out for these three can read all about it in Julia Quinn's "The Viscount Who Loved Me," the book upon which this season is based.
With any fresh season of "Bridgerton" comes a bevy of new love scenes, which is usually accompanied by lots of behind-the-scenes information about how they were filmed. Bailey has already gone on the record to confirm an intimacy coordinator is involved with these steamy sequences, which sheds light on how carefully considered these key moments are during production. With all of those cameras and crewmembers hanging about, one might be curious about how newcomers like Ashley feel about the show's most intimate scenes. Thanks to a recent interview, now we know.
Simone Ashley didn't bat an eye at those sexy Bridgerton Season 2 scenes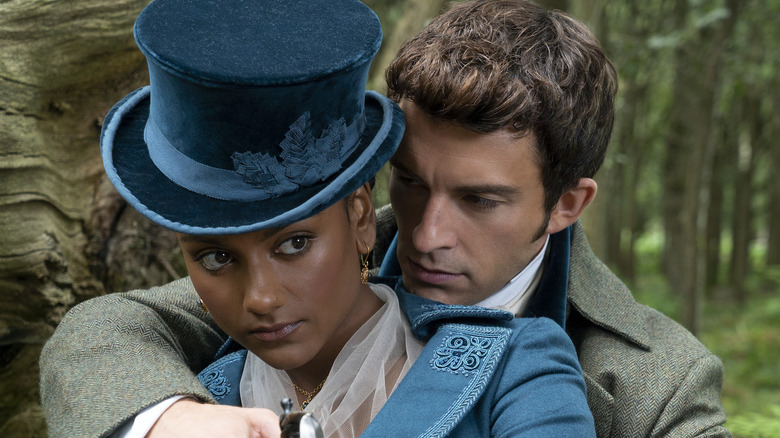 Liam Daniel/Netflix
In a recently published interview with UK outlet Radio Times Magazine, "Bridgerton" newcomer Simone Ashley described herself as not feeling "apprehensive" about the show's love scenes. "I've always been really confident in my sexuality and in my body," she said. The actress added that she's "confident that I can speak up if I'm not feeling comfortable with anything on set."
Ashley described the atmosphere on the show's set as "very safe" and praised the show's intimacy coordinator. She also reported that the coordinator "encouraged us to portray what it is for the female character to experience pleasure. That's important for us to see because it's not like it doesn't happen." While she added that during her teenage years there were times when she "was insecure and in my head about myself," she concluded, "I've learnt to really have fun with it, enjoy myself and love myself more."
It's certainly encouraging to see this take on the "Bridgerton" approach to filming such intimate moments. As for Ashley, it should perhaps come as no surprise that she confidently partook in these scenes, solely based on her performance in fellow Netflix hit "Sex Education." For three seasons, the English star has played Olivia Hanan, BFF to Ruby Matthews (Mimi Keene) and a teenager with as vibrant a romantic life as her friends. It will be exciting to see how this fearlessness from Ashley translates into her performance as Kate Sharma in "Bridgerton" Season 2.