Annabelle: Creation Headed For $30 Million Opening Weekend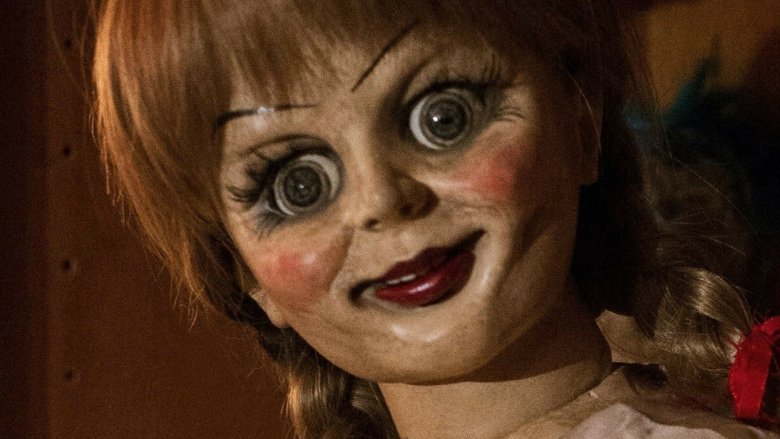 Annabelle: Creation should be able to scare up quite a few viewers this weekend, with the Conjuring spin-off headed towards a $30 million opening in what could be the last big weekend of the summer. (via Deadline)
Annabelle: Creation follows dollmaker Samuel Mullins (Anthony LaPaglia) and his wife Esther (Miranda Otto), who, 12 years after the death of their daughter, open up their home to Sister Charlotte (Stephanie Sigman) and a few of her charges from a recently-closed orphanage. However, the girls are soon terrorized by the demon doll containing the soul of the dollmaker's lost daughter.
The movie has a slightly bigger budget than Annabelle, the initial Conjuring spin-off on which it was based. However, with just a $15 million cost (compared to Annabelle's $6.5 million), the movie should be a huge get for New Line. Annabelle grossed $256.8 million worldwide, and, with far better reviews, Annabelle: Creation should be able to post similar if not better numbers. Annabelle opened to $37.1 million when it hit theaters in October of 2014.
Second place should go to the animated feature The Nut Job 2: Nutty By Nature, which is estimated to gross between $12 and $14 million. The movie, starring Will Arnett, Maya Rudolph, Katherine Heigl, and Jackie Chan, is a sequel to the badly reviewed 2014 film, which opened to $25.7 million and went on to make $120.8 million worldwide. While reviews for the most recent version have yet to be released, critics' ire tends to not be a huge factor in kids' flicks at the box office, as shown by the success of the critically derided Emoji Movie. The Nut Job 2 carries a $40 million budget.
This weekend's other new release, The Glass Castle, is only hitting 1,400 screens as part of a slow rollout. Filmmakers are looking for the based on a true story drama, which stars Brie Larson and Woody Harrelson, to start out around $5 million. Jeremy Renner and Elizabeth Olsen's Wind River will also see a wider release this weekend after performing well in limited theaters last weekend, although it will still only be showing up in 45 locations.
As for movies that are already in theaters, Dunkirk continues to be a huge success story. The war drama should wind up in third place, with the Christopher Nolan film predicted to have just a small 35 percent drop in its fourth week in theaters. The Dark Tower, meanwhile, is a less pleasant tale, with the Stephen King adaptation likely falling at least 60 percent after a disappointing first weekend.