The One Suit Cillian Murphy Kept From Peaky Blinders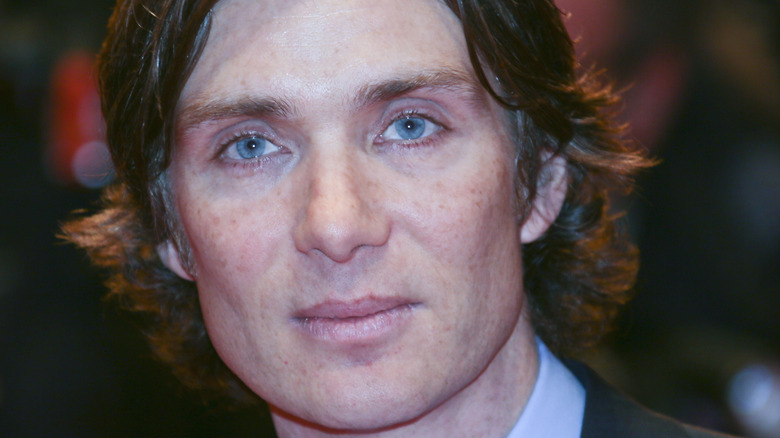 Denis Makarenko/Shutterstock
One thing you can say for the "Peaky Blinders" gang, they always have a distinctive look. Leader Tommy Shelby (Cillian Murphy) and the other male members of the organization in the BBC drama typically wear a mix of period appropriate long coats, blue and brown suits, and baker boy hats, which tend to have a razor blade stitched into the cap.
We can thank the series costume designer Stephanie Collie for helping to bring flat hats and tailored suits back into style. Collie told Esquire that the early 20th century look of the characters still resonated with modern audiences because "I think every Englishman wants to wear a suit."
However, Cillian Murphy's time wearing tailored shirts and undercuts may soon be over, as "Peaky Blinders" has finished production after the 6th and final season, though there are plans for a potential film or spin-off (via Radio Times). The star and series executive producer seemed pleased with the last episodes, commenting, "This is the culmination of the series that hopefully improves upon the last season ... and [is] the richest and deepest [season] that we possibly can [make]" (via Variety).
Luckily Murphy did get to take one "Peaky Blinders" suit home as a production souvenir.
Cillian Murphy kept a navy tuxedo from a previous season
Originally "Blinders" creator Steven Knight hadn't pictured Cillian Murphy as the ruthless gangster Tommy Shelby, but later remarked that "It's a cliché, but no one else could have been Tommy Shelby." Murphy himself tried to use his costume and environment to become the character, telling Esquire: "The haircut, the suits, dropping the voice, I used all of that ... These are all just tricks that you figure out."
In a BBC Radio 1 interview, Murphy was asked by the interviewer if he got to keep anything from the show, as it would be difficult to lose Tommy Shelby's fashions even if they aren't exactly contemporary.
Murphy revealed that the suits were made by a specific Dublin tailor, and he noticed "a beautiful dark navy tuxedo that was especially cut [for me]" from Season 5. He kept the tuxedo after production ended, though he also revealed that he hasn't worn it since. Hopefully he'll get to don a flat cap and undercut once more for a "Peaky Blinders" movie, though the actor is also gearing up to play Oppenheimer in the upcoming Christopher Nolan film as well.