The Worst Storyline In NCIS Season 18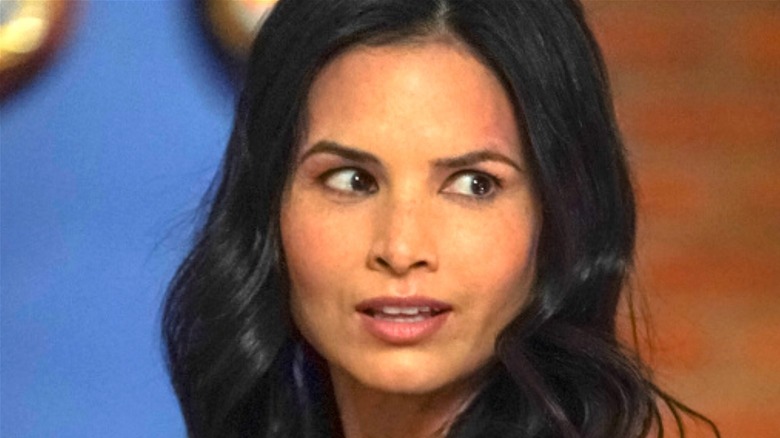 Sonja Flemming/CBS
Season 18 of "NCIS" introduces a variety of changes to the police procedural. While the long-running television series had previously introduced a variety of alterations, the final seven episodes of Season 18, in particular, feel like a noted shift in the overall direction of the series.
In Season 18, Episode 15 ("Blown Away"), the NCIS team suspiciously introduces NCIS REACT Agent Jessica Knight (Katrina Law). Although we have never heard of Knight's elite unit before, she quickly proves her worth to the NCIS team. Sadly, Knight's first episode also features the deaths of each other member of her original team, leaving her contemplating her future at the Naval Criminal Investigative Service. Luckily for Knight, it doesn't take long for a position on the Major Case Response Team to open up. Only a single episode later, NCIS Special Agent Eleanor "Ellie" Bishop (Emily Wickersham) abruptly leaves the team, quickly paving a path for Knight to join the team as her permanent replacement.
While Bishop's exit and Knight's introduction certainly shakes things up a bit, the impact of this change ultimately pales in comparison to the Season 18 storyline that serves as the setup for the biggest departure in "NCIS" history.
Gibbs attacked an animal abuser in Season 18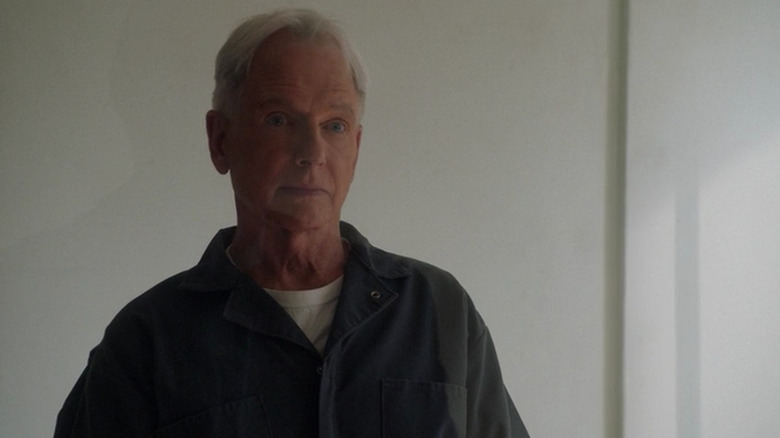 CBS
In Season 18, Episode 10 ("Watchdog"), NCIS Special Agent Leroy Jethro Gibbs (Mark Harmon) discovers evidence that someone has been repeatedly drowning dogs in a cage. Rather than arrest the suspect, as he has done with hundreds of criminals over the course of the last two decades, Gibbs opts to take matters into his own hands by physically assaulting the man. In fact, Gibbs becomes so enraged that he only ceases his attack after NCIS Special Agents Nicholas Torres (Wilmer Valderrama) and Timothy McGee (Sean Murray) forcibly restrain him. Such an emotional outburst seems entirely out of character for the typically dispassionate NCIS special agent, but his response to the aftermath of the incident is even more incompatible with his character.
The attack leaves the suspect with a broken nose, a concussion, and a hefty hospital bill. He threatens to sue NCIS for GIbbs' malfeasance, but other members of the NCIS team manage to sweep the genuine details of the assault under the rug, preventing a lawsuit and an internal affairs investigation. However, NCIS Director Leon Vance (Rocky Carroll) knows that Gibbs is guilty and insists that he admit wrongdoing and apologize for his actions, something the seasoned federal agent is ultimately unwilling to do.
Given the character's legendary stoicism and real-life reported issues involving a dog on the set of "NCIS," both aspects of this storyline simply seem like an odd choice of story for Gibbs. In a discussion thread on the NCIS Reddit page, a number of fans noted that Gibbs seemed to be "drastically changed" in Season 18. U/ellieacd said, "Season 18 Gibbs was just so disappointing. I know they were trying to show he was at a breaking point, but he just was a totally different person. And basically out of nowhere."
"NCIS" Season 18 is available for streaming on Paramount+.