Judge Dredd: Mega-City One Concept Art Reveals Ties To Comics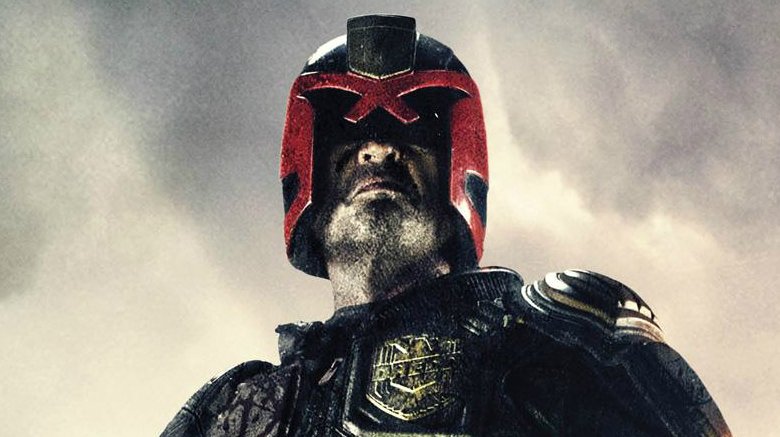 Lionsgate
Although we're probably still a few years away from seeing a Judge Dredd adaptation on TV, new concept art reveals what might the future might look like when it happens.
IGN shared official art created for Judge Dredd: Mega-City One, a series that's currently in the works. Both images were created last year, which hints that this has been a long time coming.
Based on the comic book Judge Dredd, the new series will be set in the 22nd century in which the East Coast of the U.S. has become a crowded and crime-riddled megalopolis. The show will be an ensemble drama about a team of Judges, who are cops given the power of judge, jury, and executioner.
The first image, "Democracy March," shows the suspended streets of Mega-City along with the skyline (including the Statue of Liberty). The title might reference the comic storyline "America," which brought a major change in the depiction of Dredd.
The second image, "Lowlife Arrival," features the deepest levels of Mega-City One. The "Low Life" comic storyline centered on Judges who operate in the slums.
Although there's no network attached to the series yet, Karl Urban is reportedly in talks to reprise his role from the 2012 movie Dredd.
Until we hear more, find out why we never got to see a Dredd sequel.