Judge Dredd TV Series In The Works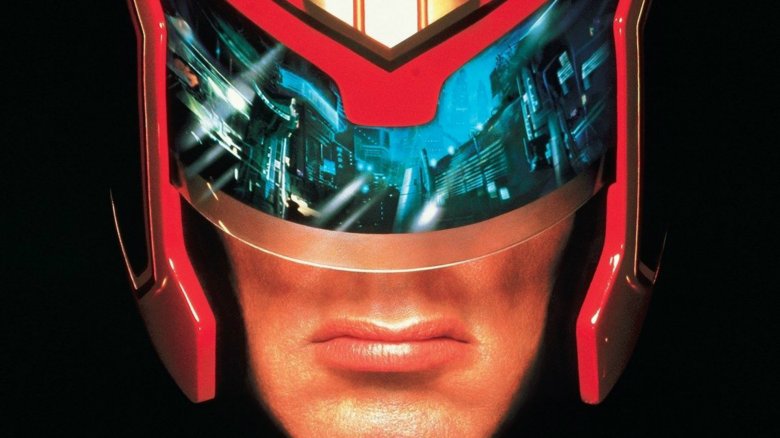 Warner Bros.
Judge Dredd is coming to TV and he's bringing a bunch of friends.
Entertainment Weekly reports that IM Global and U.K. games developer Rebellion are working on a live-action TV series called Judge Dredd: Mega-City One.
Set in a future where the East Coast of the U.S. has become an overcrowded and crime-riddled megalopolis, the show would be an ensemble drama about a team of Judges–futuristic cops given the authority to be judge, jury, and executioner.
Mark Stern, who developed Battlestar Galactica, Helix, and Defiance for Syfy will produce along with Jason and Chris Kingsley, who also executive produced the 2012 movie adaptation Dredd. That movie, starring Karl Urban, and the 1995 flick Judge Dredd, starring Sylvester Stallone, were both based on the character of Dredd, who first appeared in a 1977 British sci-fi comic called 2000 AD.
The show is still in the early stages of development, and no cast or potential network have been announced. But Stern said in a statement that he's excited about the project. "This is one of those seminal sci-fi properties that seems to only become and more relevant with age," he said. "Not only is it a rich world with biting social commentary, but it's also fun as hell! As a fan of the comics and both films, it's a dream come true to be able to work with Jason and Chris in adapting this for television."
The Kingsleys also released their own statement. "We're very excited to be beginning the journey to get more of Judge Dredd's Mega-City One on the television screen," they said. "Thanks to the legions of fans who have kept up pressure on social media, and a lot of background work and enthusiasm, we aim to make a big budget production that will satisfy both our vast comics audience and the even greater general screen-watching public."
Of course, Sylvester Stallone might not be a fan of the idea. He recently sued Warner Bros., claiming that the studio didn't pay him any profits from the 1995 movie for two decades. That flick, however, was a box office bomb.
We'll let you know more about the show as news develops. In the meantime, take a look at a few comic book characters who deserve their own movies.