The High School Musical: The Series Star Who Almost Played Harvey Kinkle In Chilling Adventures Of Sabrina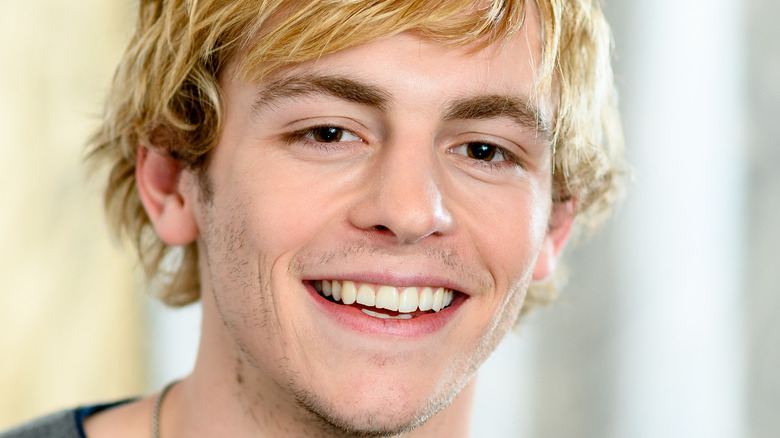 Roy Rochlin/Getty Images
"Chilling Adventures of Sabrina" brought back mischievous witch Sabrina Spellman for a new generation. However, this go-around was based more in the horror genre than its predecessor "Sabrina, the Teenage Witch." This is because, rather than being a reboot of the original '90s show, it is an adaptation of the Archie comics series "Chilling Adventures of Sabrina." This comic series is a much darker look at the character with the source of the characters' magic coming from Satan himself.
The show unexpectedly came to an end in 2021 with the show being canceled months before its fourth season aired (per Newsweek). During its time, the show was well-liked by critics and viewers alike. On Rotten Tomatoes, most of the seasons land above an 80% score except for the final season.
Kiernan Shipka stepped into the role of Sabrina, playing her Sabrina as both a loving companion and mischievous witch. Lucy Davis brought to life the new Hilda Spellman with Miranda Otto playing Aunt Zelda. Then, of course, Ross Lynch played Sabrina's boyfriend Harvey Kinkle. However, this role was almost played by another actor. Here's who could've played Harvey Kinkle.
Joshua Bassett almost played Harvey Kinkle
In a Buzzfeed interview, "High School Musical: The Musical: The Series" star Joshua Bassett revealed that he came very close to playing Harvey Kinkle. The interview was focused on asking Bassett about his first times. Towards the middle of the interview, he asked what was the first role he wanted, but didn't ultimately get. This is where he, not only revealed his answer to be Harvey on "Chilling Adventures of Sabrina," but further added that he went head to head with Ross Lynch for the role. Bassett explained that he and Lynch were the final two being looked at for the role stating, "I was really close to the role in 'Sabrina, the Teenage Witch.' It was down to me and Ross Lynch and he got it, I'm super happy for him."
It all worked out for Bassett in the end as he went on to play Ricky in "High School Musical: The Musical: The Series" alongside pop sensation Olivia Rodrigo. The show is an unconventional reboot of the "High School Musical" franchise that is focused on students who attend the fictional high school where the movies were filmed. The drama department decides to perform "High School Musical" noting that the school has never done the musical despite its history with the school. So, even though Bassett was able to find himself an impressive breakout role, it would have been interesting to see what his Harvey Kinkle would have been like.