Jake Johnson Reveals What It Was Really Like Working With Olivia Rodrigo On New Girl - Exclusive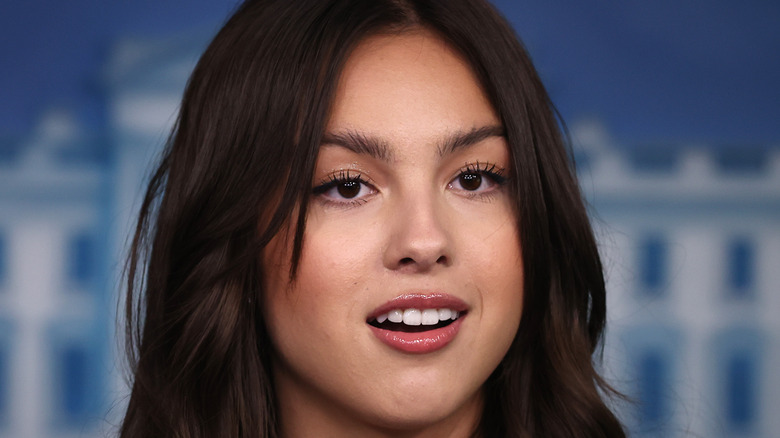 Chip Somodevilla/Getty Images
The release of Olivia Rodrigo's 2021 album "Sour" took the music industry by storm, captivating not only Rodrigo's Gen-Z fans but taking Millennials back to their heartbreak days of high school. An 18-year-old Rodrigo gifted everyone, regardless of age, an album they wished they had during that tumultuous period of their lives. The album's overnight success catapulted Rodrigo into a whole new level of stardom following her previous success on "High School Musical: The Musical: The Series." But before becoming a pop star, Rodrigo began her acting career on Disney's Bizaardvark, later snagging a one-episode guest stint on "New Girl." 
While Rodrigo was clearly a beacon of talent, no one could have guessed back then what she would go on to accomplish in just a few years — not even a one-time "New Girl" co-star. Looper spoke to Jake Johnson about his new film "Ride the Eagle" and he dished on working with Rodrigo in the "New Girl" Season 6 episode, "Young Adult," what he thinks of her new album, and watching her shows with his kids. 
From YA fan to pop star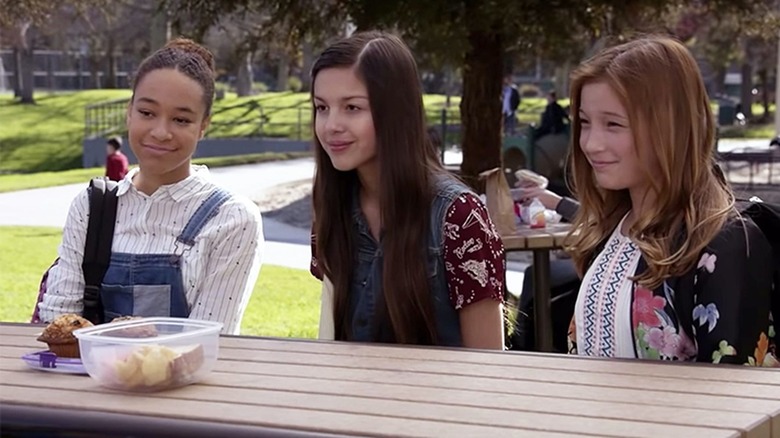 Fox
On what it was like working with Olivia Rodrigo on "New Girl," Jake Johnson laughed, saying "Well, it's funny that you say that right after Peter Parker, because I do believe I was her mentor." On whether or not he had an inkling on how huge she would get, he said, "No, I didn't know, but I do know, which is funny ... so we did that scene, and there were, I think, three teenage girls in the scene, and they were all really good. They had a little bit to do. They were all pros, but most teenage kids are pros. Kid actors are unbelievable, but since watching that, my kids got me really into 'Bizaardvark.'"
"So I've seen every episode of 'Bizaardvark' multiple times, and so I know her as an actor, and I'm like, 'She and the other woman in it, the two leads of it, those two girls, they're talented,'" he added. "They were doing straight-up sketch comedy on a Disney channel, but some of their bits were really good." 
Heading back to '90s grunge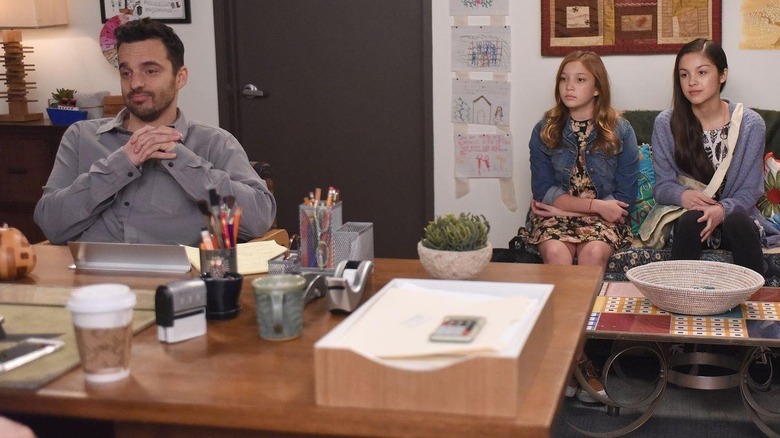 Fox
Jake Johnson revealed that he would love to get a chance to compliment the triple threat Olivia Rodrigo himself. "So, I was always waiting to see her at some event to say like, 'Hey, I've watched every episode of 'Bizaardvark."" Johnson knew of her talent to an extent, but he admitted, "And I didn't know she was a musician. I didn't watch the 'High School Musical' stuff that I've now realized blew her up because now my kids are into that. But hey, good for her, man. I listened to her album. I like that it's kind of like '90s grunge."
Noting the shift in pop music we've seen come in a wave since quarantine, Johnson added, "I like that these pop stars are getting into like that guitar, rock a little bit. It's like, 'Yeah, let's bring this back. Let's get away from five people dancing on stage to one thing, and let's get away from just that kind of music and go back a little bit of rock with these pop stars.'" Albums like "Folklore" and "Sour" have been an exciting change of pace in the music world, and hopefully, artists will continue to pull from the '90s vibe we've been missing dearly in the past decade or two. 
Jake Johnson fans can see him in "Ride the Eagle" in select theaters, on demand, and Digital.