Why Walking Dead Fans Think Daryl Is Secretly Up To Something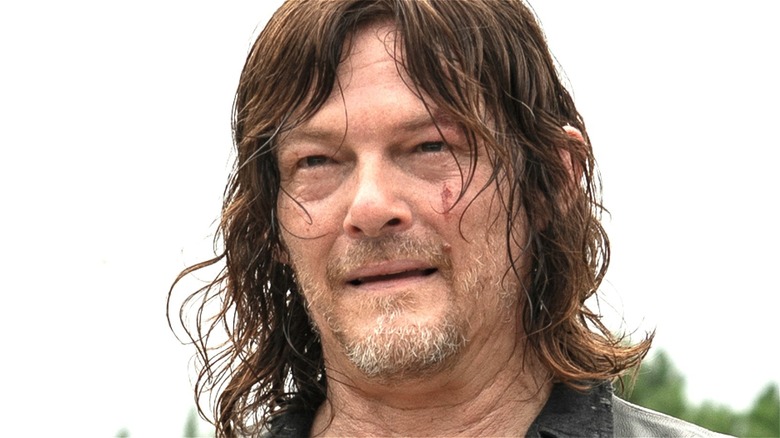 Josh Stringer/AMC
Daryl Dixon knows better than to get comfortable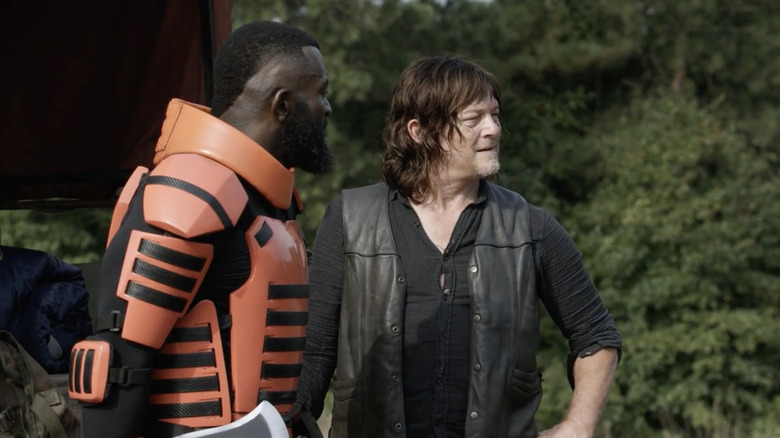 AMC
While fans were quick to condemn Daryl's decision to join the Commonwealth Army, not everyone is convinced that he's fully loyal to this new community. The official account for "The Walking Dead" tweeted a GIF of Daryl and General Mercer (Michael James Shaw) and asked, "Is Daryl finally enjoying Commonwealth life?"
"Daryl is Daryl. He's playing 4 dimensional chess (and still has an eye open looking for Rick)," answered @duckyjase. TWD's account replied to this comment to say that the fan is "not wrong."
Others pointed out that Daryl is just "playing the game" to provide safety and stability for his family — even if he doesn't trust the Commonwealth. "Daryl knows what's up. Watching. Waiting. Ready," replied @Maudetheseagull.
For the most part, fans agreed that Daryl is trying to get ahead of whatever comes next. "Enjoying? no. Playing the long game? yes. If they turn out ok, he is set up nice. If they aren't (which they aren't) then he has an inside track," tweeted @Sleepyingb.
Norman Reedus admits that he felt the same confusion that fans did upon learning that his nonconformist character was joining the Army. However, he teased that it will make sense in the end.