What Some Chicago Fire Fans Really Miss About The Old Severide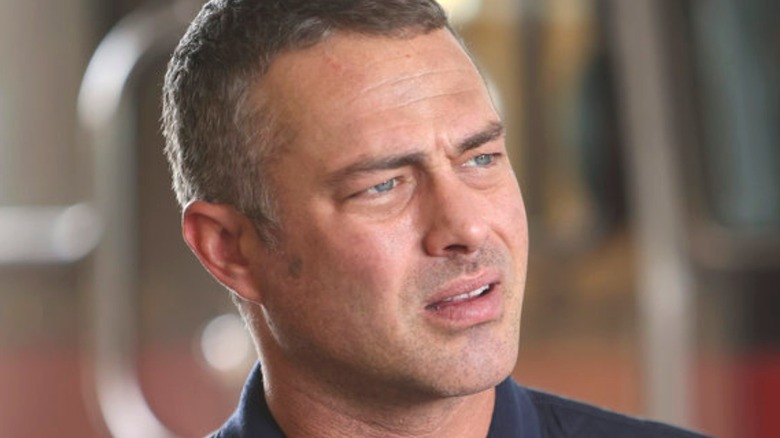 Adrian Burrows Sr/NBC
Dick Wolf's "One Chicago" franchise is still incredibly popular on NBC, as the shared TV universe still has three shows under its umbrella. It all started with "Chicago Fire" in 2012, before spinning off into "Chicago P.D." in 2014. This, in turn, quickly led to "Chicago Med" in 2015, which follows the staff in the Gaffney Medical Center. Although 2017's short-lived "Chicago Justice" didn't meet expectations and was canceled after just one season, this didn't stop the rest of the "Chicago" departments from pushing forward.
So far, "Chicago Fire" has aired over 200 episodes since its 2012 debut (via IMDb) and it has already been renewed for Season 11 — which should arrive on our screens later in 2022, as the show typically premieres in September every year. Meanwhile, "Chicago P.D." and "Chicago Med" have both been renewed for Season 9 and Season 7, respectively — so NBC is clearly impressed with the numbers for all three ongoing shows.
The franchise's success is largely down to the compelling characters in each series, as they're all given interesting story arcs over their respective seasons — although they often collide in crossover events. A perfect example is Kelly Severide (Taylor Kinney) in "Chicago Fire." He's drastically changed his ways over the years, but there's one thing fans really miss about the Squad 3 member.
Chicago Fire fans miss the womanizing Severide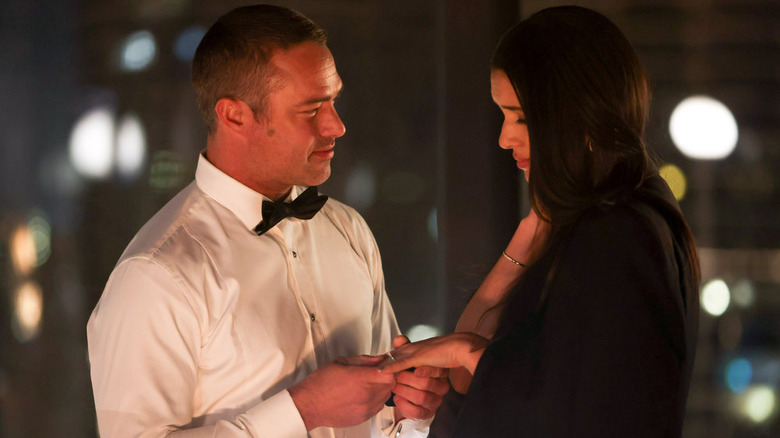 Adrian Burrows Sr./NBC
Fans on Reddit don't like the fact that Kelly Severide settles down, with u/Tolly942 writing, "Monogamy Severide is not it at all. I feel like any chemistry he had with Stella has been missing for a while and especially since she ghosted him." They went on to say: "I miss the days of guessing which lady he was gonna hook [up] with, whether it was someone he rescued, detective or just random woman in a bar." The detective in question is Erin Lindsay (Sophia Bush), who is one of the many women Severide has a fling with over the years before he settles down with Stella Kidd (Miranda Rae Mayo).
It's a sentiment echoed by u/FlimsyManagement, who wrote, "There's an edge that's missing from his character now." However, they also acknowledged that he needed to "grow up" at some point, adding "That being said, I think he had to grow up after everything that's happened to him and around him over the years. Plus, he's pushing 40. At some point it'd be embarrassing."
Elsewhere, u/Honkerstonkers wrote that they think Stella is the one who caused Severide to change: "It's like Severide isn't even the same character he was at the beginning. Yes, he's super boring now. It's like Stella has drained him of all energy." 
While some fans may not like the newest version of Severide, plenty of others are looking forward to his and Stella's upcoming wedding.