The One Thing That Would Make Fans Stop Watching Euphoria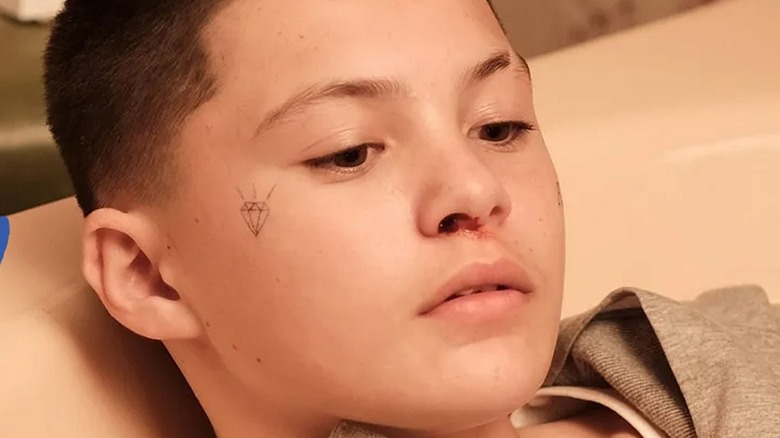 HBO/HBO Max
"Euphoria" wrapped up its second season in February, and Deadline announced the show will return for Season 3. The renewal is great news for fans since the Season 2 finale leaves plenty of unanswered questions about what the future holds for recovering drug addict Rue (Zendaya). The HBO Max series, created, written, and directed by Sam Levinson, takes a harsh and controversial look at the lives of a group of teenagers who reside in a Los Angeles suburb. "Euphoria" also stars Angus Cloud (Fez), Jacob Elordi (Nate), Maude Apatow (Lexi), Sydney Sweeney (Cassie), Hunter Schafer (Jules), Alexa Demie (Maddy), and Barbara Ferreira (Kat).
Despite the often graphic portrayals of sex, violence, and drug abuse, "Euphoria" resonates with viewers of all ages who have become invested in the lives of its central characters. Although "Euphoria" has received mostly positive reviews ("Euphoria" has a 88% approval rating among critics on Rotten Tomatoes), the show has its detractors. D.A.R.E. (Drug Abuse Resistance Education) released a formal statement that accused the show of choosing to "misguidedly glorify and erroneously depict high school student drug use, addiction, anonymous sex, violence, and other destructive behaviors as common and widespread in today's world" (via NBC News).
Viewers don't appear to agree. According to Variety, just ahead of the show's Season 2 finale, HBO Max crashed as the streamer struggled to handle audience traffic. Fans embrace the show's handling of serious issues. However, for some, one thing would make them stop watching "Euphoria."
Fans would stop watching Euphoria if Fez dies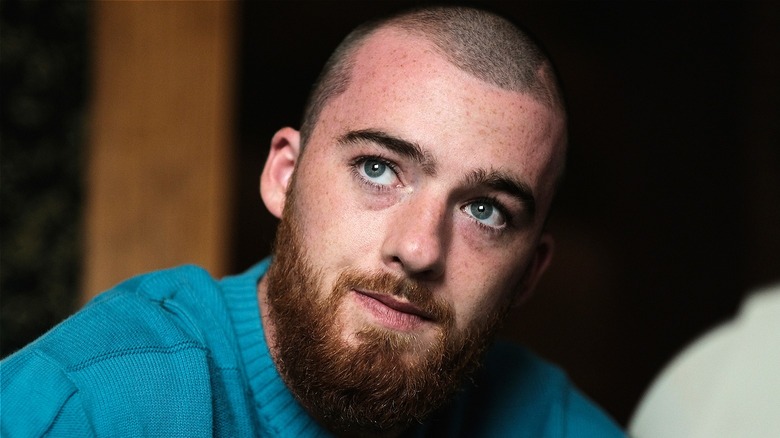 HBO/HBO Max
On one Reddit thread, u/DontDoxMePls1 asked "Euphoria" fans, "What's the thing that would make you stop watching the show?" It turns out that fans have a lot of love for drug dealer Fez. Cloud's character is surprisingly empathetic, given his vocation. Season 2 finally shows Fez's long-awaited backstory, reveals that his grandmother introduces him to the drug trade, and her propensity towards violence leaves Fez with a traumatic brain injury. After his grandmother suffers from an undisclosed medical condition that leaves her unconscious, Fez becomes the sole caretaker of the woman who raised him and his younger brother Ash (Javon Walton).
This insight into the fan-favorite character made viewers love him even more. "If anything happens to [Fez] I'm out," wrote Initial_Ad_4303. "Fez dying or becoming obsolete" would cause rorypilled to quit watching, and others feel the same way. "Fez dying," stated harleyyquinade. "Agreed," wrote Lyssylouwho.
Throughout Season 2, fans have had good reasons to worry about Fez. After Fez's brutal attack on Nate, the stage is set for a showdown between Fez and Nate's father, Cal (Eric Dane). Also, the police suspect Fez murdered mid-level drug dealer Mouse, and in the penultimate episode, all signs point to a violent confrontation that will leave Fez hurt or worse. Fez's determination to protect Ash puts him in serious danger.
Fans won't tune in for a Fez-free Euphoria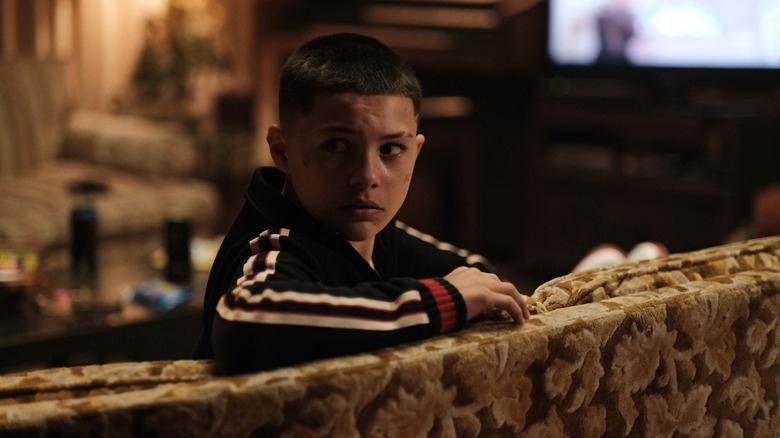 HBO/HBO Max
A shootout in the "Euphoria" finale leaves Fez injured and Ash dead. The last thing viewers see is the police taking Fez into custody. The Season 2 conclusion is the worst-case scenario for Lilahnyc, who wrote, "If anything happens to Fez or Ash ... if they are split up in any way. I will not recover."
Even though Fez survives the S.W.A.T. invasion that kills Ash, that may not be good enough for fans like sweggoz, who will quit "Euphoria" like a bad habit if Fez winds up "going to prison or anything where he's not in the show anymore." The drug dealer's rabid fanbase is impressive, especially for a character who wasn't supposed to live past Season 1.
According to most fans, killing off Fez is the most egregious offense "Euphoria" could commit. Still, not everyone considers it a dealbreaker when it comes to sticking with the series. "I don't think anything would stop me watching the show, but I'd be really annoyed if they killed off a character like Fez, Maddy or obviously Jules/Rue," wrote chloeelizabethxo.