Euphoria's Angus Cloud Reveals Fez's Original Grim Fate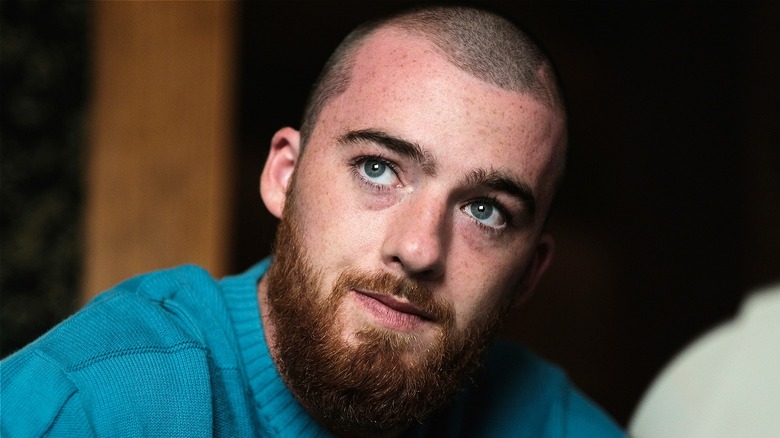 Eddy Chen/HBO
The future looks grim for Angus Cloud's character Fez following the events of the Season 2 finale of "Euphoria." The HBO Max series, created and written by Sam Levinson, centers around Rue Bennett (Zendaya), a young woman who struggles with drug addiction. Fez is a bit of an anomaly; a drug dealer who is incredibly empathetic and who takes an active interest in trying to save Rue from her self-destructive tendencies.
In the Season 2 premiere, the series explores Fezco's backstory, which reveals his tough-as-nails but loving grandmother introduced Fez to the drug trade. After an undisclosed medical crisis leaves her comatose, Fez takes over the family business and raises his younger brother Ash (Javon Walton). Throughout the show's sophomore season, Fez faces multiple threats as he attempts to protect the people who are important to him, particularly Ash, who is prone to giving in to his violent impulses without regard for the consequences.
Although Fez's life comes apart at the seams in the Season 2 finale, the character's initial story arc was even more bleak, according to Cloud.
Fez was supposed to die during season 1 of Euphoria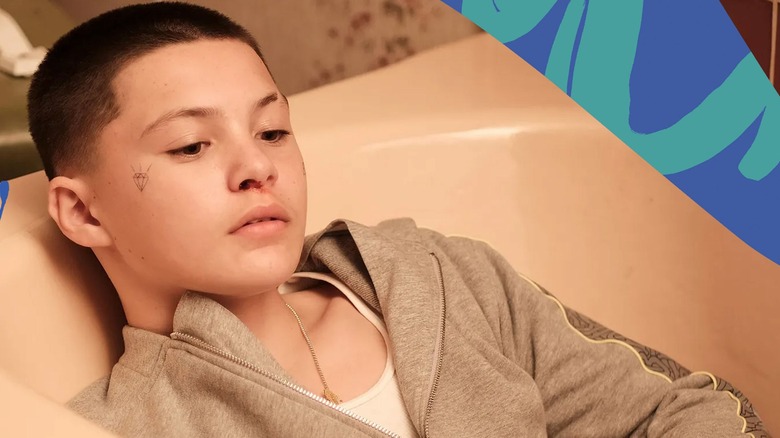 Warner Bros./HBO Max
In a January interview with GQ, Angus Cloud revealed Fezco was supposed to die in Season 1 of "Euphoria." A casting agent approached Cloud about auditioning for "Euphoria" after spotting the California native walking in Manhattan (via GQ). According to Cloud, his brush with fame almost ended as abruptly as it began. "I guess the character of Fezco was [never meant to stick around]," he said. While filming the pilot, Cloud's co-star Jacob Elordi told him Fez was supposed to get shot and killed. "And yeah, it never ended up happening. I think that they liked what I did and so they decided to keep me alive and let me rock," Cloud said.
In the Season 2 finale, Fez is determined to take the fall for Ash's murders. However, as a S.W.A.T. team descends on their apartment, Ash decides to go out in a blaze of glory, leaving an injured and helpless Fez to watch his brother die.
To understand Fez's motives for his actions is to love him, and during an interview with Vulture, Cloud offered some insight into what drives his character. Cloud stated he thinks Fez is a "good person" because he's trying to take care of his family and "spread love." He goes on to say that ultimately a person's character is defined by their intentions, and when someone does something harmful but with good intentions, one misstep shouldn't "define" them as a "bad person."