The Star Of HBO Max's DMZ Got Her Start On NCIS: New Orleans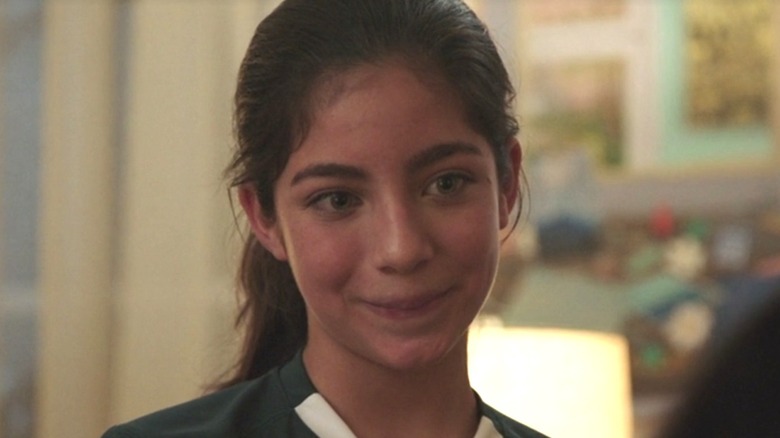 CBS
The critically-acclaimed comic book series "DMZ" is coming to HBO Max later this month. The adaptation of Brian Wood and Riccardo Burchielli's dystopian story will follow medic Alma Ortega (Rosario Dawson) as she attempts to find her missing son in the ravaged remains of New York City.
The mini-series' title stands for demilitarized zone, which the island of Manhattan has become amidst the Second American Civil War between the United States and the Free States of America. Alma finds herself mixed up in the dangerous gangs within the DMZ and unexpectedly becomes a beacon of hope for other survivors.
In addition to its star-studded cast, "DMZ" is bringing forward fresh faces. Venus Ariel will portray Nico, a character described by HBO Max as "a foul-mouthed scavenger with a hankering for mischief" (via DC Comics).
Before joining the "DMZ" cast as a series regular, Ariel starred as a recurring character on "NCIS: New Orleans."
Venus Ariel portrayed Agent Khoury's daughter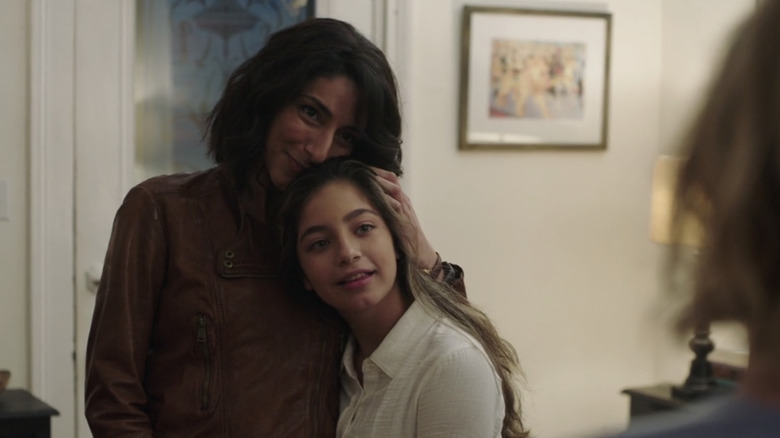 CBS
From 2019 to 2020, Venus Ariel starred as Naomi Porter in the police procedural drama "NCIS: New Orleans," a spin-off of the long-running CBS series "NCIS." The daughter of NCIS Senior Agent Hannah Khoury (Necar Zadegan) and college professor Ryan Porter (Hal Ozsan), Naomi is an average tween who enjoys playing soccer and watching musicals.
Because of her mother's all-consuming (and often dangerous) line of work, Naomi lives with her father. Many of her storylines revolve around her parents, who are separated, navigating how to co-parent. By the seventh and final season of "NCIS: New Orleans," Naomi and Ryan find themselves stuck in Europe due to travel restrictions at the onset of the COVID-19 pandemic.
Going from the upbeat young Naomi to the troublemaking teen Nico will be a change for the actress, but per her Instagram, she's "thrilled" and "so blessed" to be involved with the series.
"DMZ" begins streaming on HBO Max on March 17.