DMZ - What We Know So Far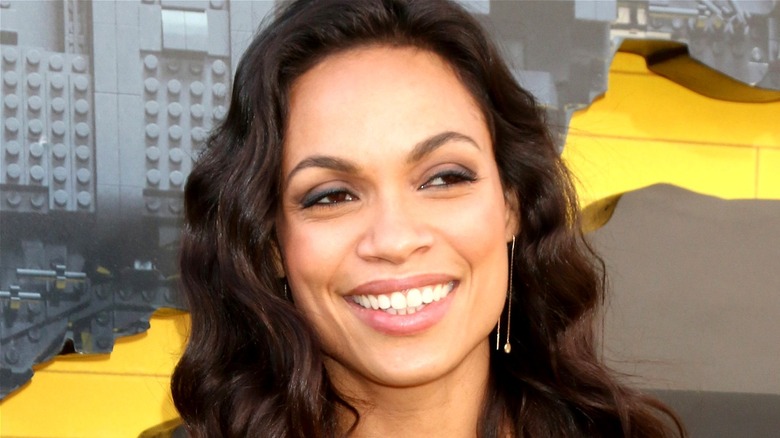 Shutterstock
HBO Max officially has another alternative comic book adaptation coming out in the form of "DMZ," based on the graphic novel series of the same name published by DC Comics' Vertigo imprint starting in 2005. "DMZ" ran monthly from then until 2012 with a total of 72 issues released, leaving plenty of source material for the upcoming television series. Like the very popular HBO Max "Watchmen" series, "DMZ" will be a limited series, executive produced by Ava DuVernay and Roberto Patino alongside Warner Bros. Television, as reported by Deadline. The show "DMZ," whose title stands for "demilitarized zone," is set in the near future in a war-torn NYC, as life continues in a perpetual state of fighting and violence during a civil war. 
"DMZ" was first announced as a pilot in development in October 2019 and the project has stayed on track since then, earning a full series order in November 2020. Since then, the upcoming series has been preparing to start production and rounding out the cast, led by Rosario Dawson as the character Alma Ortega, a medic trying "to find the son she lost in the evacuation of New York City at the onset of the conflict." Dawson's character is likely based in part on the original comic book's Zee Hernandez, a young woman who was a medical student before the war, who now goes around NYC helping those in need. 
As a lesser-known Vertigo property, there's a bit more mystery and intrigue surrounding "DMZ" than more predictable comic book adaptations, and many are eager to see how DuVernay, Patino, and HBO will tell this unique, relevant story of a dark "What if..." scenario for NYC and the US. Here's everything we know so far about the "DMZ" limited series for HBO Max.
What is the release date for DMZ?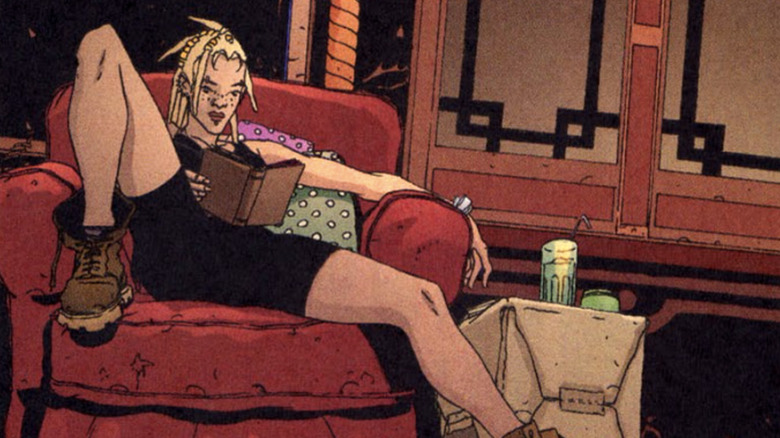 Brian Wood and Riccardo Burchielli
In the Deadline report of the full series order for "DMZ," the series was stated as planning to start production in 2021, though it did not specify a month or season. As we are currently over halfway through 2021, it looks like a fall start date for production is a reasonable guess. "DMZ" appears to be currently finishing up casting, which is usually one of the final stages before filming starts. No release date has been announced yet.
Looking at another HBO Max series with a similar (or larger) production value, "Watchmen" started filming Season 1 in October 2018, and likely finished right before the holidays at the end of December 2018 (Atlanta Magazine). The first season of "Watchmen" then premiered on October 20, 2019, around ten months after filming wrapped. Going off of this schedule as a model, let's guess that "DMZ" starts filming Season 1 in September 2021. The show would probably need about the same amount of time for filming, which would have production ending around December 2021. With "Watchmen" as the lead example, this would mean that "DMZ" will probably premiere its first season in fall or winter 2022. 
Considering the show is set in a version of NYC destroyed by war, "DMZ" will probably require extensive CGI and editing work in post-production, which could extend the timeline a bit, but overall, it seems reasonable to expect episodes by winter 2022.  
Who is in the cast of DMZ?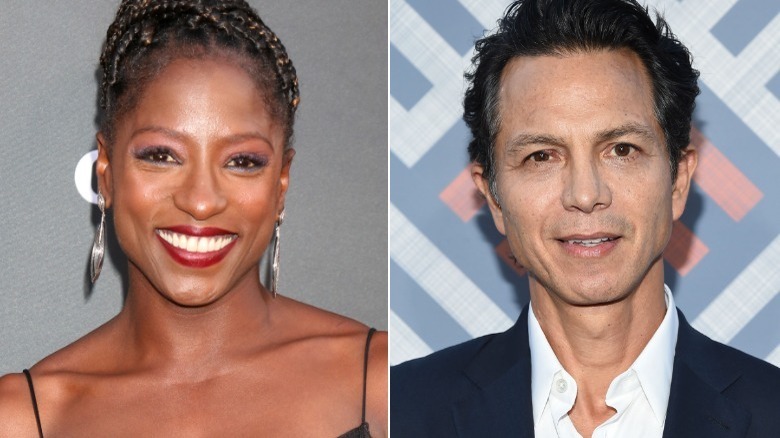 Shutterstock
Alongside Dawson, "DMZ" stars Benjamin Bratt as Parco Delgado, a character that comes directly from the comics. Delgado is "the popular, and deadly, leader of one of the most powerful gangs in the DMZ. He wants to rule this new world and will stop at nothing to secure that outcome," as described in the official synopsis from HBO. Rutina Wesley is playing Athena, an agent for "the separatist Free States of America" and a power broker in the city, while Mamie Gummer plays Rose, a fellow medic who spends all of her time working to care for the injured and sick people within the DMZ. 
Rey Gallegos plays Cesar, a loyal consigliere to a gang in the area, Jade Wu is Susie, a woman with a "revolutionary past" who somehow still has faith in humanity, and Nora Dunn plays Oona, the revered leader of an all-female commune who controls the water supply of the DMZ. The cast is already quite extensive, and this is not even the half of it. There's also Venus Ariel as Nico, Agam Darshi as Franklin, Juani Feliz as Carmen, Henry G. Sanders as Cedric, and other cast members Hoon Lee, Jordan Preston Carter and Freddy Miyares.
What is DMZ about?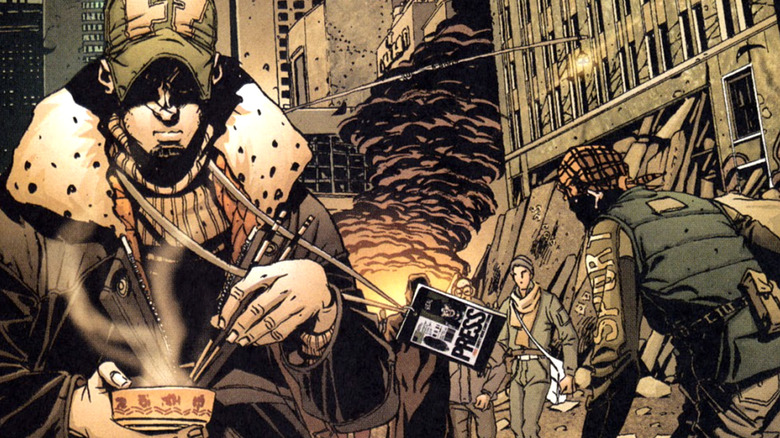 Brian Wood and Riccardo Burchielli
The new HBO Max series will focus on Dawson's character Alma as she continues to search for her son. As stated in the official synopsis, "DMZ" will "examine the stark political and cultural divide in American society, where Alma must contend with the gangs, militias, demagogues and warlords that control this lawless no man's land. In doing so, she becomes the unlikely source of what everyone there has lost...hope." In the original comics, the war leaves NYC in chaos. The US maintains control of nearby Long Island and uses this location to launch attacks on the DMZ and the Free States of America, a right-wing, anti-government group that has amassed extreme support through various means, sparking the civil war that is still going on at the beginning of the graphic novel series. 
The story of "DMZ" feels extremely relevant to current events in politics and US society, while it also explores the rising threat of nuclear weapons around the world and what might happen if they were to be used again in a future conflict for power and control of the US. It's a scary idea, but with DuVernay and Patino at the helm — and DuVernay directing the pilot — we have faith that "DMZ" will present a thought-provoking, critical drama that explores these topics in an exciting and creative way. If you're a fan of provocative dystopian shows like "Westworld" or "Black Mirror," then you should definitely check out "DMZ" when it comes out on HBO Max.