The Best Time That Hot Lips Ever Broke Character On MASH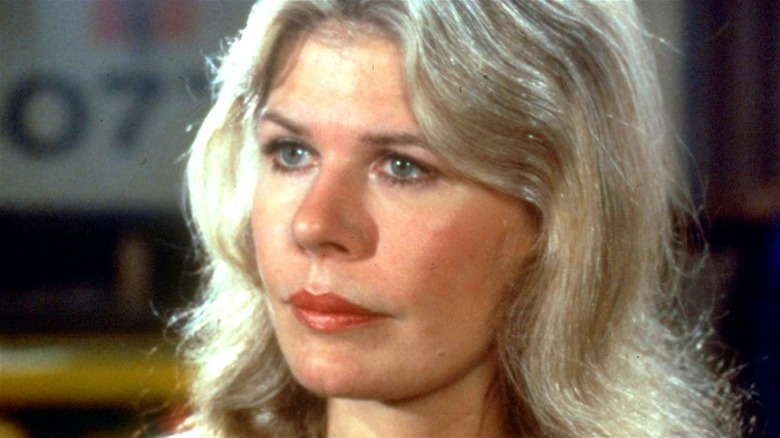 20th Century Fox Television
For the 1972 television version of "M*A*S*H," the counterculture 1970 comedy about army doctors in the Korean War, several characters from the film were modified and toned down for the small screen. This includes Margaret "Hot Lips" Houlihan, who was played by Sally Kellerman in the Robert Altman movie and replaced by Loretta Swit for the sitcom version. Where the "Hot Lips" of the movie is a severe head nurse hiding her passionate nature, the TV version is slightly more sympathetic and human, even if she's still seeing the loathsome Major Frank Burns (Larry Linville). Eventually, the pair breaks it off after Margaret gets married to Lt. Col. Donald Penobscott, but the marriage doesn't last very long. At the end of the show, Margaret decides to return to the States to take a position in an army hospital. 
Ultimately, Swit was the only actor to appear in both the pilot and series finale of "M*A*S*H" along with Alan Alda as Hawkeye. Where frequent scene partner Linville hated being on the show, exiting after Season 5 (via the Hamilton Spectator), Swit told From The Desk that on the contrary, she considers herself a fan. "If I weren't in "M*A*S*H ...It was very, very special. And it just was in a category of its own," she said.
It's easy enough to see that Swit enjoyed her time on the series from viewing any of her bloopers.
An embrace gone wrong on camera made the whole crew laugh
As the star of the series, Hawkeye, Alan Alda makes the most appearances in any surviving outtakes because he would flub the most lines or not remember words in mid-sentence. But like other cast members, Loretta Swit also has her fair share of bloopers, including a brief moment when she gives up on her line with the expletive "Oh, s***." In another, she almost finishes her speech and flippantly ends the take by blowing a raspberry when she forgets the end of the monologue. 
Arguably the single funniest "M*A*S*H" outtake featuring Swit is during an early love scene between Margaret and Frank. As the pair embrace on an army cot, Linville tries to do a choreographed pratfall under Swit but seems to miss his cue, causing both of them to fall to the floor by mistake. The entire crew bursts into laughter offscreen while Linville and Swit both giggle loudly on camera, still holding each other in an awkward pose. It's a hilarious and even playful moment between the show's co-stars that shouldn't be missed.