Is Rambo Based On A True Story?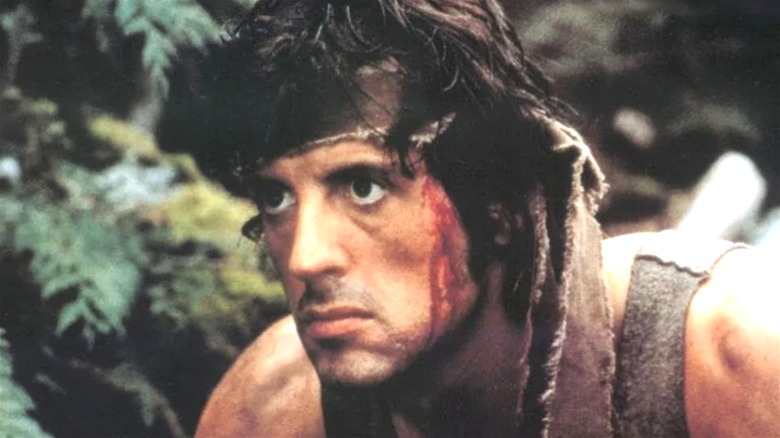 Orion Pictures
When it comes to movie characters, Sylvester Stallone's Rambo is easily one of the industry's most iconic. With five films under his belt as the titular soldier and tons of Rambo-related merchandise and pop culture references, the actor's portrayal of novelist David Morrell's unrelenting Vietnam War vet is, without a doubt, etched into Hollywood history books. But do people actually know the story of the man who inspired John Rambo? 
Debuting in 1982's "First Blood," the character became a major hit with '80s moviegoers and action aficionados, so much so that they decided to start using his name in the title. 1985's "Rambo: First Blood Part II" and 1988's "Rambo III" would serve as Stallone's first two follow-ups before he eventually returned to the franchise in 2008 with "Rambo." More than a decade later, he reprised the role once again in what was seemingly his final film as the Army Special Forces vet, "Rambo: Last Blood."
In terms of inspiration, David Morrell has gone on record several times in the past saying "Rambo" was in fact based on a true story. But still, people today mostly don't have a clue about the story in question. So here's a history lesson for ya, courtesy of Looper.
Meet Audie Murphy — the real-life Rambo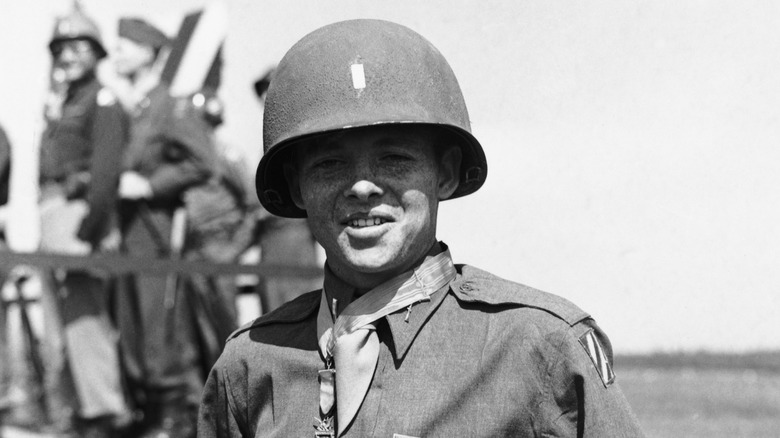 Horace Abrahams/Getty Images
According to novelist David Morrell, it was World War II veteran Audie Murphy — one of the most decorated American soldiers of all time — who inspired him to write "First Blood" and create John Rambo. 
While in college at Penn State, Morrell learned about Murphy's story and accolades, which included the Medal of Honor. Jason S. Ridler of Clarkesworld magazine described some of Murphy's feats in a 2016 article, writing: "[Murphy's] commendation for the Medal of Honor noted that in action in France, he stood alone calling artillery fire on approaching tanks. When one of his own tank destroyers was hit, he climbed aboard its burning husk and fired the .50 caliber machine gun." Ridler included a quote in the article saying Murphy was "alone and exposed to German fire from three sides" at one point, but his "deadly fire killed dozens of Germans and caused their infantry attack to waver." 
According to Morrell, he had never really been exposed to many war stories from the US. He was from Canada and had only come to America for a chance to further his writing career. Ridler quoted Morrell in his article as once saying, "The only time I'd heard about Vietnam was three years earlier in a 1963 'Route 66' episode." The episode he'd watched was about a US soldier who returned home from combat and "had trouble shutting down his war mentality." Morrell later coupled this with Murphy's life story and war feats, thus creating "First Blood."