The Law & Order Character You Likely Forgot Giancarlo Esposito Played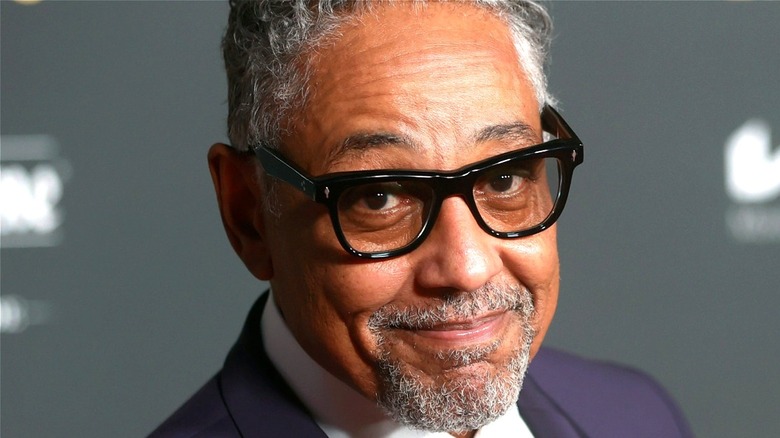 Matt Winkelmeyer/Getty
These days, it's hard to find a popular genre or show that Giancarlo Esposito hasn't had a role in. As the CEO of Vought International Stan Edgar on the Amazon series "The Boys," or playing Moff Gideon in the Star Wars hit "The Mandalorian," Esposito has had a long and fascinating career. But long before he re-entered the public's mind with his high-profile role as Los Pollos Hermanos founder and drug kingpin Gus Fring in "Breaking Bad" and "Better Call Saul." In the 1980's he had small roles in "Sesame Street," "Miami Vice" and Spike Lee's "Do the Right Thing." In the 90's, roles in "Malcolm X," "The Usual Suspects" and "Homicide: Life on the Street" kept him busy (via IMDB).
The early 2000s saw Esposito working a lot, with smaller roles and guest roles in television shows. He played Cassius Clay, Sr. in "Ali," and Nicholas Hahn in the series "Girls Club." He also began appearing in many of the police and crime-based dramas that became popular, such as "CSI: Miami," "New Amsterdam," and the ill-fated "Law & Order: Trial By Jury." But fans often forget that he was also a repeat guest star in a number of episodes of the original "Law & Order."
Giancarlo Esposito plays Defense Attorney Fallon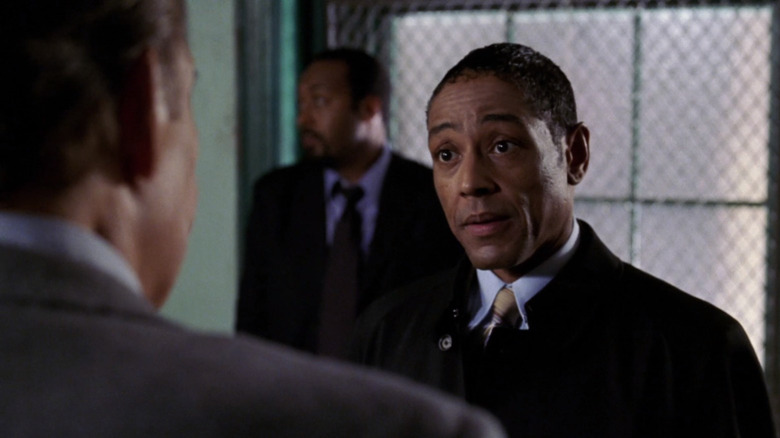 Peacock/ NBC
Like many other actors, Giancarlo Esposito actually played two different roles in "Law & Order," with the first role as attorney Mr. Baylor occurring in Season 7, Episode 3. His next appearance would be eight years later as Defense Attorney Rodney Fallon, a character who would appear in three episodes during Season 14 and 15. Fallon works for the New York Exoneration Project, which works to clear innocent people that have been wrongly convicted. Fallon is introduced as the lawyer for Walter Grimes (David Warshofsky) in "Vendetta." While Grimes is in fact a murderer, he is framed for a murder he didn't commit by a detective who botched a case involving Grimes by beating him to a pulp to get a confession.
Esposito's next case found him defending Officer John Worley (Gary Basaraba), who was accused of killing a gang member at the prison he worked at, and then Davey Buckley (Joseph Lyle Taylor), after he attempted to kill himself by driving onto train tracks, but ending up inadvertently killing 12 people on the train, while he survived.
Esposito is a commanding presence onscreen, and his brief time with "Law & Order" is no exception. It was also a different focus, episodes based on crimes in which the wrong person was convicted. While Attorney Fallon wasn't seen again after Season 15, it's unlikely his character will be brought back, especially with how busy Esposito is with other projects, but with "Law & Order" revived, one can hope.