How Better Call Saul Star Giancarlo Esposito Feels About A Possible Gus Fring Spinoff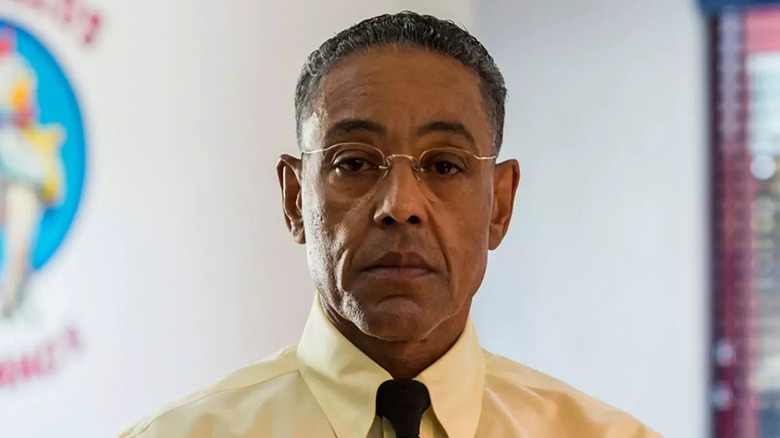 AMC
With roles like Moff Gideon on "The Mandalorian" and Vought International CEO Stan Edgar on "The Boys," actor Giancarlo Esposito seems to have a penchant for playing terrifying villains, though his performance as drug kingpin and fried chicken restaurateur Gustavo "Gus" Fring on "Breaking Bad" might be his most iconic. 
The mysterious character was introduced to audiences in 2009 during the show's second season, and Esposito was nominated for an Emmy for his performance in 2012. His work in the role was so beloved that series creator Vince Gilligan and Peter Gould decided to bring him back for the third season of the prequel series "Better Call Saul" in 2017. Now with the sixth (and final) season on the horizon, as well as some other memorable roles in critically-acclaimed shows, things seem to be going well for Esposito's career. But like all interesting villains, he still thinks there's more story to be told for the owner of Los Pollos Hermanos.
Esposito has ideas for Breaking Bad: The Rise of Gus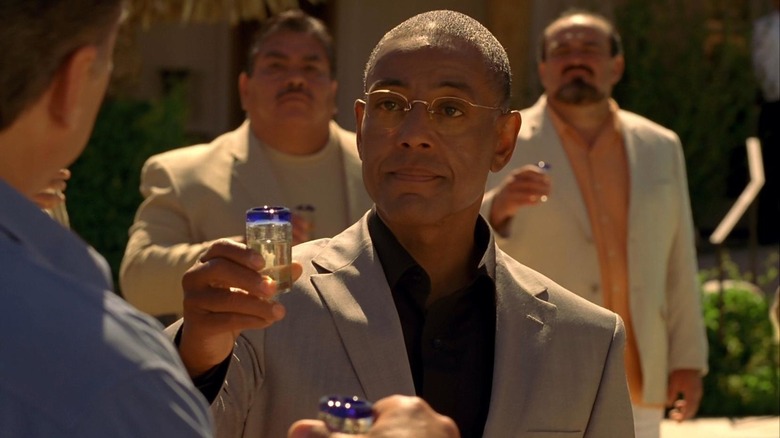 AMC
In a profile interview with Esquire, Giancarlo Esposito laid out his plans for another prequel in the "Breaking Bad" universe called "The Rise of Gus," which would explore the character's origins and how he became involved in the world of politics and war.
"I have this whole storyline in the back of my head that he came from political royalty," he said. "I feel like Gus came from the world of order. And that his order came. He was a military man. Out of the military, he gained the ability to observe. You can't lead unless you can follow... In my brain, he was high up in a military government. He could have stayed there and ran the country. It was handed to him. But he chose a different path to be his own man and to find his own power, regardless of what he was handed. This is what he chose."
While we don't know if this show will ever become a reality, fans can expect to see more of him when "Better Call Saul" Season 6 arrives in 2022.