Why The Role Of Jackie Was Recast On The Goldbergs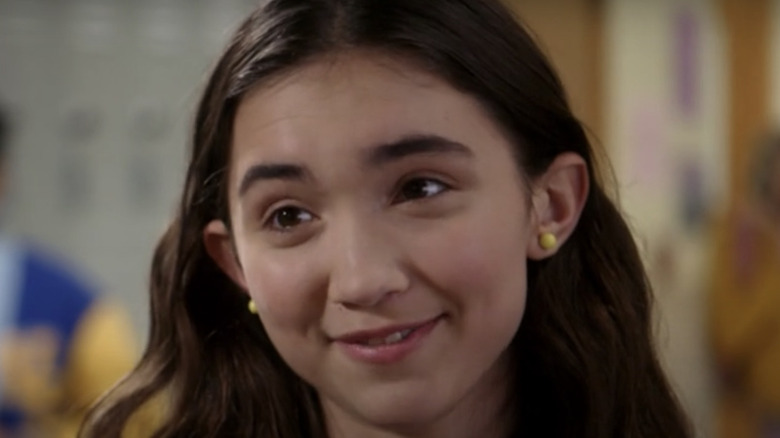 ABC
In 2013, the ABC sitcom "The Goldbergs" introduced viewers to the eccentric titular clan of Jenkintown, Pennsylvania. Since then, the series has followed the Goldberg family as they manage the daily foibles of life in the 1980s. During this time, the youngest child, Adam (Sean Giambrone), has frequently butted heads with his older siblings, Barry (Troy Gentile) and Erica (Hayley Orrantia) — all of whom approach the struggles of adolescence in starkly varied ways. Largely inspired by series creator Adam F. Goldberg's own childhood, the show is an endearing, quirky look at what binds a family together even amid clashing personalities and sharp disagreements. As one reviewer noted upon its debut, "[I]ts narrative roots draw from programs such as 'The Cosby Show' and 'Family Ties,' shows that celebrated familial love not as something to be ironically mocked but openly celebrated" (via AV Club).
As the years passed, protagonist Adam survived middle school and tentatively entered the tough terrain of high school. Along the way, he harbored a crush on a fellow student, Jackie Geary. Bonding over their shared interests in pop culture, they eventually admitted their feelings for each other and began dating. However, while Jackie was initially played by Rowan Blanchard, a Disney alum, she was noticeably recast a few years later. At the time, actress Alexis G. Zall stepped into the role of Jackie, swapping her dorky apparel for a goth makeover. For many fans, it was unclear why the switch had happened — until the series creator offered a behind-the-scenes explanation.
Rowan Blanchard chose not to return to the show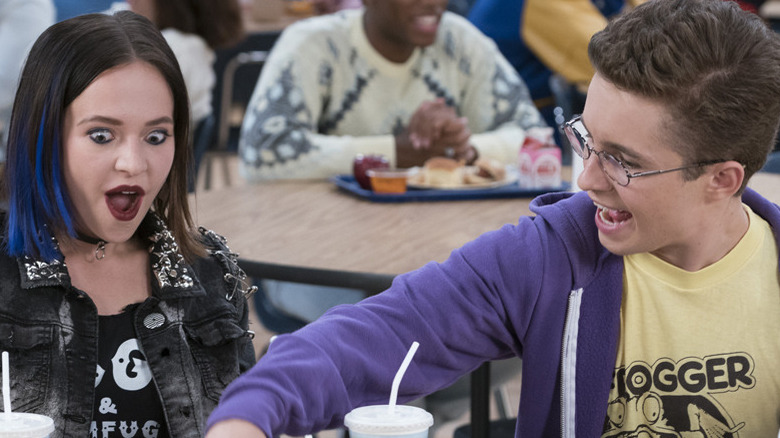 ABC
When Rowan Blanchard arrived onscreen in Season 4, she made her mark on "The Goldbergs" as the kindhearted, awkward new girlfriend of Sean Giambrone's Adam. However, by Season 6, Alexis G. Zall had taken over as a version of Jackie changed by her time in New York. Soon after, a viewer questioned the casting decision, writing, "They recast Jackie, Erica is never there, and The Goldbergs is just not funny anymore" (via Twitter). 
In response, series creator Adam F. Goldberg tweeted, "I did not recast anyone. [Blanchard] passed for the season" (via TVLine). He emphasized that Jackie as a character would remain largely the same, despite the swap in appearances.
Of course, this is far from the only time that a recent series has had to recast a role. In The CW series "Crazy Ex-Girlfriend," Santino Fontana's Greg Serrano, a key love interest, was taken over by Skylar Astin after Fontana was unable to reprise his part (via THR). Similarly, Reggie Mantle of the hit drama "Riverdale" was first played by Ross Butler before Charles Melton stepped in as a replacement (via CBR). Needless to say, it can be difficult for viewers when an actor is no longer available to continue a role, but new castings are inevitably necessary to keep beloved characters onscreen. For Adam on "The Goldbergs," it meant he was able to continue his charming romance with Jackie — even if she looked a little bit different than he remembered.