Does Turning Red Have A Post-Credits Scene?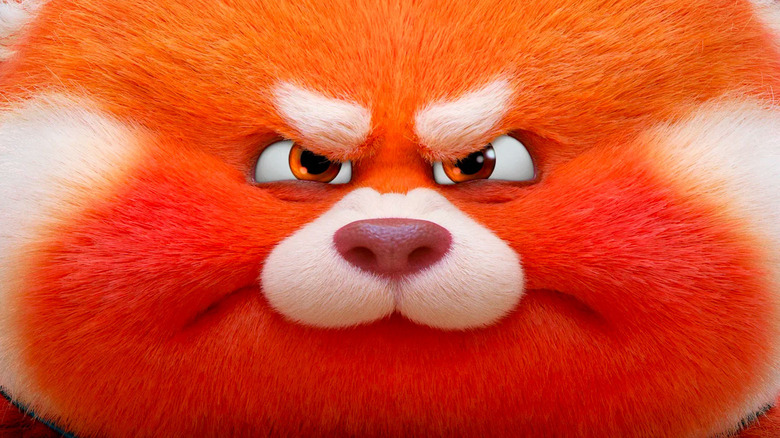 Disney/Pixar
Contains spoilers for "Turning Red"
This week sees the release of "Turning Red," Pixar's latest entry in its beloved pantheon of animated movies. The film marks another from the studio to debut on streaming service Disney+, giving you the chance to watch it from the comfort of your own home and at a safe distance from any enraged red pandas.
Directed by Domee Shi, the film tells a charming coming-of-age story focusing on 13-year-old Mei (Rosalie Chang). Making her way into her teenage years, Mei is at a point in her life that every girl goes through, where she's not always seeing eye to eye with her mother Ming (Sandra Oh), and bouts with emotion and stress can turn her into a giant red panda. Okay, so maybe not a stage every girl goes through.
With stunning animation and the same top-tier storytelling we've come to expect from Pixar, another thing that occasionally crops up with these movies is a post-credit scene. Like Marvel Cinematic Universe blockbusters, Pixar movies often have one last scene to treat real fans to after the casual audience members have left the theater or turned off the TV. So, does "Turning Red" have something waiting for audiences that stay until the very end? There's only one person that can answer that ... well, one person plus four boy band members.
Turning Red shines the spotlight on a secret 4*Town fan in its post-credits scene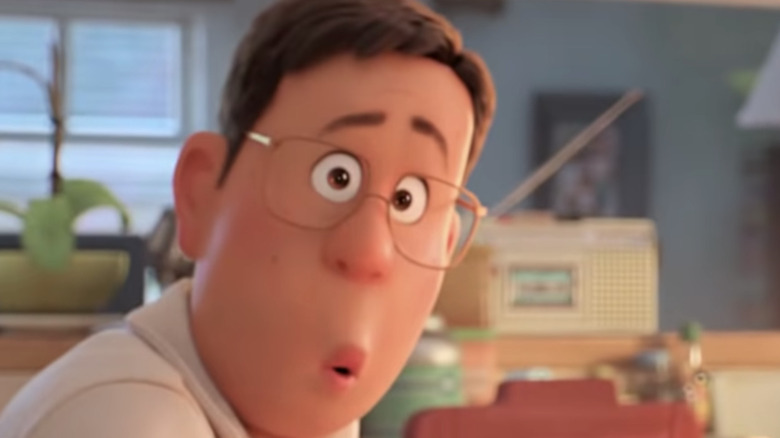 Disney/Pixar
Throughout the film, a group of characters remains omnipresent in "Turning Red," constantly holding sway over the teenage girls and ancient family curses. 4*Town is the stereotypical boy band that Mei and her friends are huge fans of — they're even there to witness an epic showdown at the band's concert in Toronto. The post-credit scene reveals that there's one secret Townee (the self-titled fanbase of the group) who has been hiding in plain sight this whole time: Mei's father, Jin (Orion Lee).
At the end of the film, we see Jin secretly dancing to a 4*Town song while listening to one of Mei's CDs in the basement. It's a brief little gag, but one that sheds some spotlight on one of the supporting characters in the film, giving him one last bit of love. Be warned, though, chances of you then immediately heading to your respective music streaming services to track 4*Town's big hits are high. Alternatively, you can see how it all plays out on Disney+ now.