The Peaky Blinders Prop Cillian Murphy Gave To David Bowie Before He Died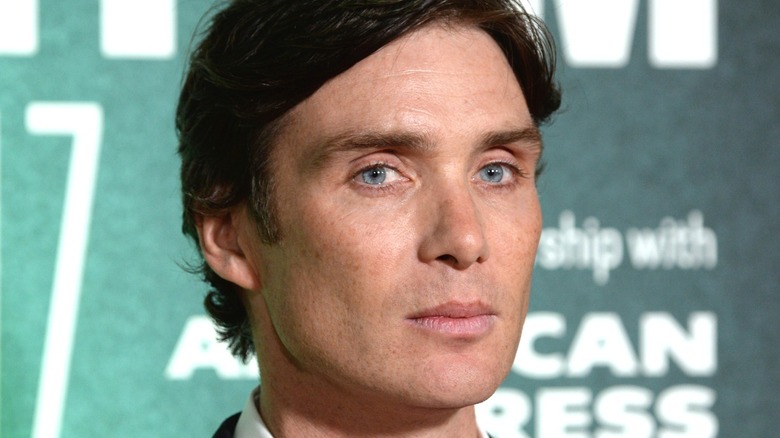 Anthony Harvey/Getty Images
"Peaky Blinders" has become a hit with fans since its debut in 2013. The show is set in the early 1900s and follows an English gang in Birmingham after the events of World War I. Many fans enjoy the fast-paced world of the gang for a variety of different reasons. The cinematography and writing style is a highlight, and the depth and growth of the characters give fans something to look forward to when they tune in. Cillian Murphy is a major draw for fans, as his portrayal of Tommy Shelby makes you hate and love the character all at once.
The show seems to have garnered some attention from celebrities as well, and one major fan of the show was the legendary David Bowie. The musician was said to have visited series creator Steven Knight's home (via The Express), where he gave him a preview of the album "Blackstar" — the album he had written and completed shortly before his death in January 2016. Prior to his passing, Bowie also spent some time with Murphy, who gave the rock icon a heartwarming gift from the set of "Peaky Blinders."
Murphy gifted Shelby's iconic cap to Bowie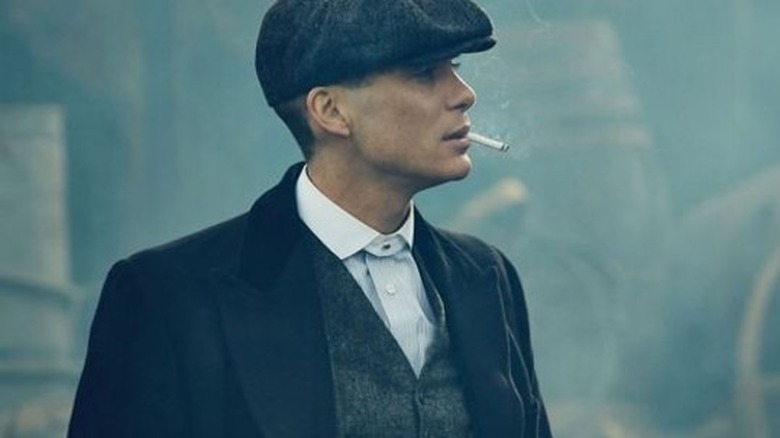 Netflix
In an interview with BBC Radio 1, Cillian Murphy recalled how Bowie told him that he was a "massive fan" of "Peaky Blinders." This prompted the actor to give the musician a gift from the set — the iconic cap that Tommy Shelby wears throughout the show, specifically in Season 1. Bowie is the master of costumes and attire, even creating an entire alter-ego for himself known as "Ziggy Stardust." As such, it's no surprise that the rock star loved the outfits worn on "Peaky Blinders." In his youth, Bowie had also worn costumes very similar to the ones Shelby wears in the show, hat and all.
Bowie also left a parting gift for the cast and producers of "Peaky Blinders." Not only did he allow Steven Knight to hear the album before his passing, but he also gave him permission to use his songs in the soundtrack, which Knight gladly did. David Bowie's legacy lives on in the hearts and minds of many, but this tie to "Peaky Blinders" is a special memory for Knight and Murphy that will live on with them.