The Character Everyone Likely Forgets David Bowie Played In Zoolander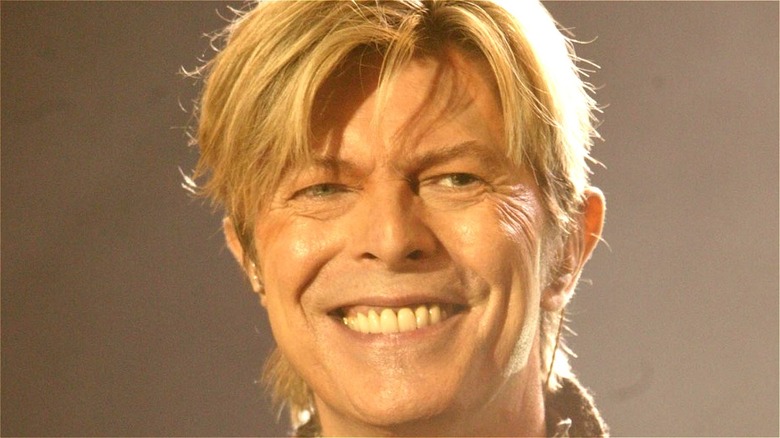 Dave Hogan/Getty Images
When David Bowie died in 2016 as a result of liver cancer, the world lost a certified pop culture icon and one of the most influential musical artists of all time. Over a recording career that touched six different decades, the Sundridge, London, product thrilled audiences and music lovers around the world with 26 studio albums and dozens of singles, including such all-time classics as "Space Oddity," "Changes," "Under Pressure" (alongside Freddie Mercury and Queen), as well as the No. 1 smash hit "Let's Dance." And that's only just scratching the surface.
As incredible as Bowie was as a recording star and musical visionary, though, he may have been nearly as good as a thespian. Although his list of acting credits was dwarfed to an exponential degree by the hundreds of songs he created, covered, or was otherwise featured in, the man behind the Ziggy Stardust persona brought the same gravitas and uniqueness to every role he took on, whether that meant singing and dancing with Muppets in Jim Henson's offbeat fantasy "Labyrinth" or resurrecting famed inventor Nikola Tesla in Christopher Nolan's "The Prestige."
However, movie fans may have forgotten one of his coolest roles. Namely, himself, during a pivotal sequence (if you can call it that when the stakes are so low) in Ben Stiller's 2001 magnum opus, "Zoolander."
Bowie's epic cameo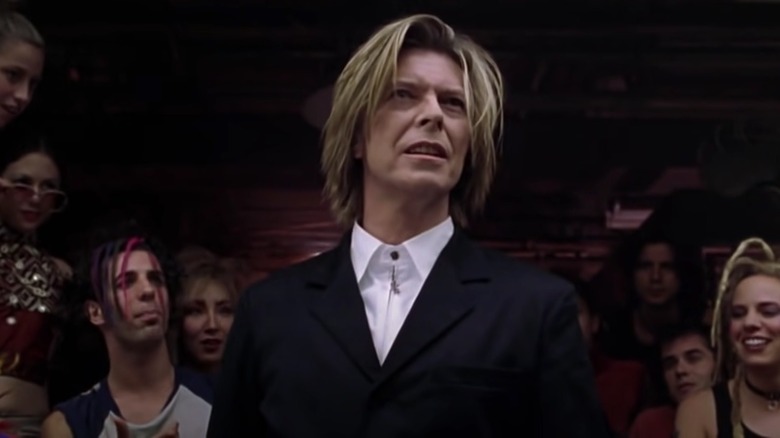 Paramount Pictures
During Bowie's big moment in "Zoolander," tensions between the titular male model Derek Zoolander (Stiller) and his biggest industry rival, Hansel (Owen Wilson), are at their peak. In an effort to settle their differences — or, rather, determine which of the two is the true master of the fashion domain — they engage in a runway "walk-off." When Hansel asks, "Who's gonna call this sucker?" a dapper-looking Bowie emerges from the ether, along with "Let's Dance" entrance music and a custom title card, and answers, "If nobody has any objections, I believe I might be of service."
After explaining the rules to Zoolander and Hansel, the "Heroes" singer then proceeds to judge the competition between them. After mimicking each other's best moves, Hansel gets the upper hand by removing his own underwear without taking off his skintight snakeskin pants. When Zoolander attempts to repeat the feat, he instead ends up giving himself the ultimate wedgie, prompting Bowie to disqualify him.
As wild as the cameo was, the fact that Stiller wrote that sequence, Bowie and all, before he ever asked the rock star to appear may be wilder. "David Bowie, literally, we just came up with the idea of who would be funny to judge this 'walk-off.' Bowie, with his song 'Fashion,' personified that," said Stiller, as relayed by PopSugar. "We put it in the script and sent it to him, and he actually said yes. That was one of those out-of-the-blue things."