Is A Dune Messiah Movie Coming After Dune Part 2?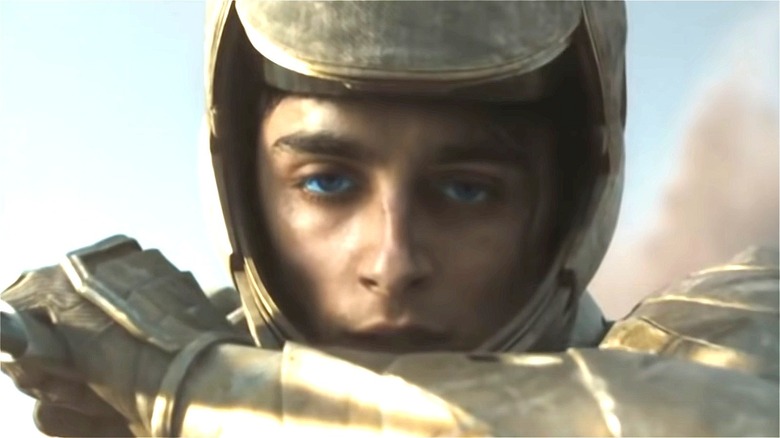 Warner Bros. Pictures/YouTube
"Dune" aficionados waited decades for a worthwhile adaptation of Frank Herbert's classic — and seemingly unadaptable — science fiction novel. With all due respect to David Lynch's ill-fated (and perhaps even underrated) 1984 effort, it just didn't live up to the hype of the source material in the eyes of literary fans. However, Denis Villeneuve changed all of that with "Dune: Part One," which premiered on October 22, 2021. Critics and fans were pleased with the film, as evidenced by its 84% and 90% Fresh scores on Rotten Tomatoes, respectively. Furthermore, "Dune: Part One" was a box office success, grossing $40 million domestically during its opening weekend in the midst of the COVID-19 pandemic (per Variety). Has Warner Bros. found its next hit sci-fi franchise?
We already know that a "Dune" sequel is on the way, which will cover the second half of Herbert's original story. That being said, there are a few books in the saga, including a direct sequel known as "Dune Messiah," which effectively wraps up protagonist Paul Atreides' (Timothée Chalamet) story. But can fans expect to see "Dune Messiah" adapted for the big screen down the line?
Dune Messiah is possible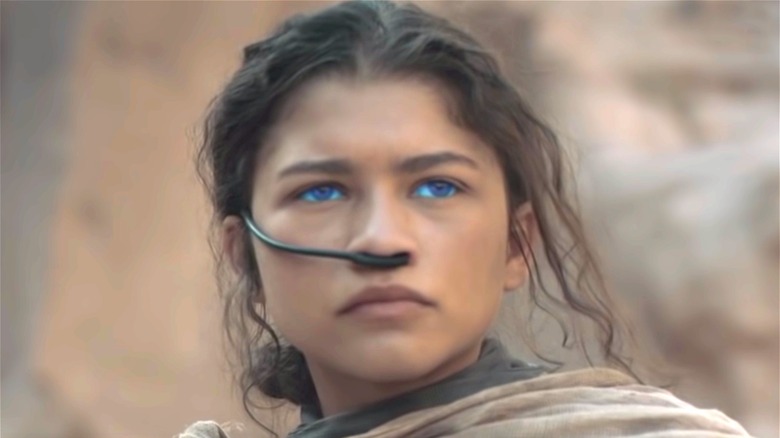 Warner Bros. Pictures
Denis Villeneuve has been open about his desire to make a "Dune Messiah" movie in recent times. The director revealed that he has no interest in franchise filmmaking, but in order to honor "Dune" properly, he believes that it has to be three movies. Well, it appears that his "Dune" co-writer Jon Spaihts shares this view, and he teased the possibility of the third film coming to fruition during a recent interview with The Playlist.
While Spaihts didn't share any concrete details about a "Dune Messiah" adaptation, he confirmed that they're interested in bringing the cinematic franchise to a close with a trilogy. The writer believes that "Dune Messiah" explores some interesting themes that complement the original story while also subverting it, and he's keen to develop these ideas for the screen. "There are a few tantalizing strands that lead into the future and suggest that we might not be done in this universe," Spaihts said, adding, "despite the fact that the ending of Dune as a novel, which will be the ending of the second film, is a very satisfying conclusion."
All in all, the future of "Dune Messiah" looks promising, assuming that the second movie does good business at the box office.