The Legendary DC Villain We Could See In Titans Season 4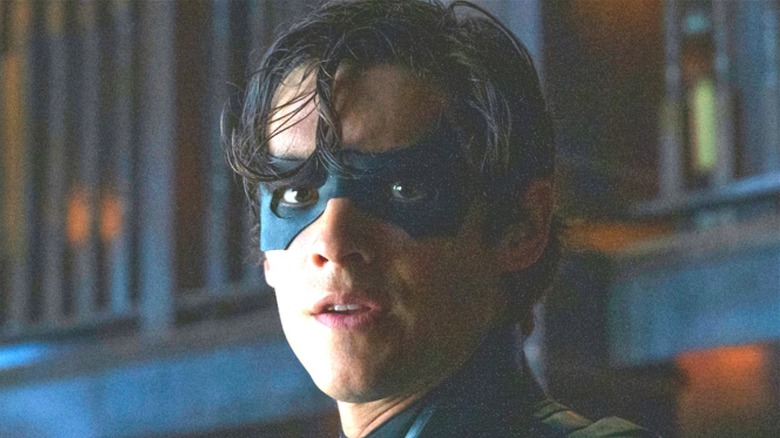 HBO Max
The DC Comics television show "Titans" certainly has a huge rogues' gallery to pull from. Following a young group of superheroes with connections to the Justice League and other immensely powerful individuals, "Titans" has proteges, clones, aliens, shapeshifters, and enhanced meta-humans. Because of this, the "Titans" have to deal with long-standing and familiar villains from the histories of both Batman and Superman. 
The group has faced off against a member's demonic father known as Trigun (Seamus Dever) in Season 1, Deathstroke (Esai Morales) and Blackfire (Damaris Lewis) in Season 2, and Scarecrow (Vincent Kartheiser) and former Titan Red Hood (Curran Walters) in Season 3, while at the same time growing as people and as a coherent team capable of playing off of each other's strengths and weaknesses. The show has been a great success so far, with the show currently maintaining an 86% critic score on Rotten Tomatoes. With Season 4 announced at DC Comics Fandome 2021 (via Deadline), it's already been confirmed that Brother Blood (Joseph Morgan), Mother Mayhem (Franka Potente), and Jinx (Lisa Ambalavanar) will be present, but there might be another iconic villain joining the cast of "Titans."
Lex Luthor is rumored to be in Season 4 of Titans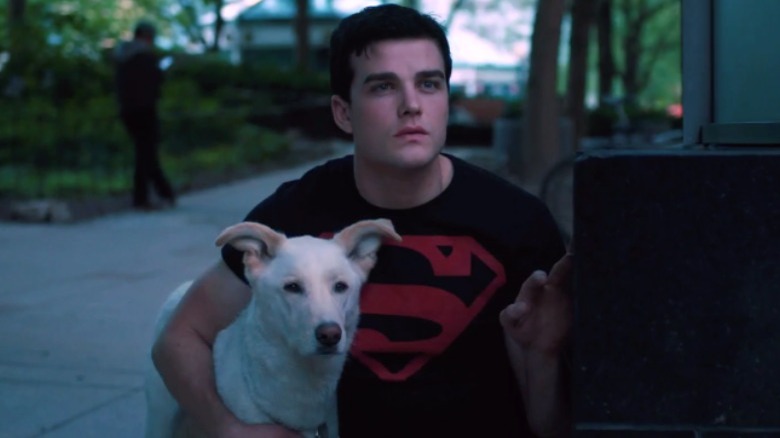 Courtesy of HBO Max
According to The Illuminerdi, Lex Luthor might appear in Season 4 of "Titans," although that hasn't been confirmed through official channels. Per their unnamed source, Luthor will not be the primary antagonist of the season, but he has a 'memorable' role planned. This means he could be setting up future seasons of the series, or perhaps his presence on the show is because of Superboy, on account of the character being a genetic clone of both Superman and Luthor. Combing aspects of both the Man of Steel and his arch-nemesis, Superboy has some inner conflict that gives the character depth.
Although there are no casting details on who may play the iconic villain, the outlet noted that Luthor may be portrayed as being at least 40 years old on "Titans." As fans know, Luthor has an extensive history in DC Comics properties. A human of vast intellect and willpower, Luthor is obsessed with Superman, and with proving his own worth against the legendary Kryptonian. Considering that Scarecrow manipulated Jason Todd aka Red Hood in Season 3, we may be in for something similar with Luthor and Superboy in later seasons. Luthor has always been a schemer in his attempts to undermine Superman, and Superboy's creation was far from a mistake.