The Titans Season 1 Scene That Went Too Far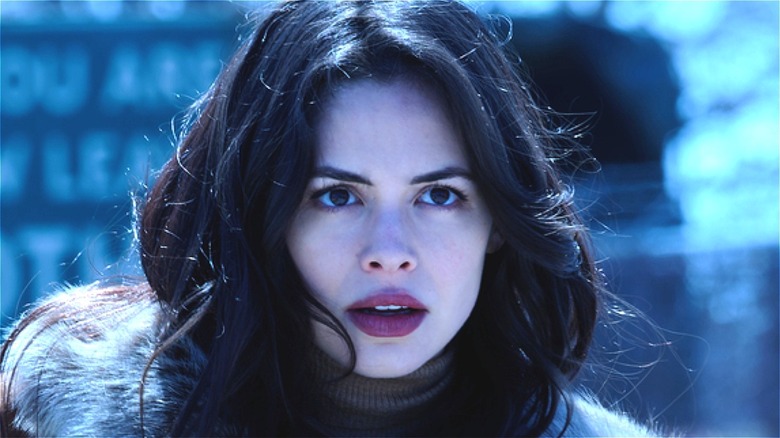 Ben Mark Holzberg / HBO Max
From the moment Robin infamously cursed Batman's name in the trailer, it was clear "Titans" was meant to be a gritty, more adult version of the DC Comics Teen Titans popularized by 1980's comics and later the Cartoon Network animated series. Co-creator Geoff Johns commented that the writers "wanted to arrive at a tone that wasn't as welcoming as some of the DC shows have been, nor as nihilistic as some of the films have been" (via Deadline).
The approach of the superhero drama, which originally premiered on DC's own service before moving to HBO Max, has led to mixed reviews. Polygon wrote that "Titans" Season 3 is far too indebted to the Batman mythos, "the person it initially wanted to get away from," while Collider had a more positive review, as the series was "still a bold, gritty, striking take on the DC mythos."
"Titans"' penchant for violence or dicey moral situations isn't unusual compared to HBO Max's irreverent "Harley Quinn" series or even "Batman Vs. Superman," but this Season 1 scene still crossed the line.
The backstory for Hawk and Dove makes them murderers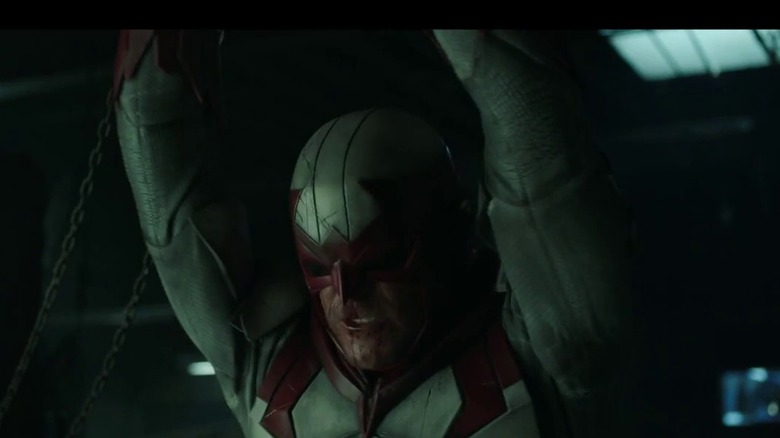 HBO Max/YouTube
Hank (Alan Ritchson) and Dawn (Minka Kelly), aka Hawk and Dove, are first introduced in the second episode of the series and have their backgrounds fleshed out more later on. Both of them initially bonded over grief, but the episode "Hank and Dawn" reveals the truth behind why Hank is so angry and aggressive in combat.
"Hank and Dawn" depicts Hank confessing to Dawn that as a boy, he was sexually abused by his football coach, Vincent (Trevor Hayes). Dawn responds to Hank's story by tracking down Vincent. The two engage in a nasty fight, as Dawn demands he confess to his crime until Vincent has her at gunpoint. Hank then arrives and, recognizing that Vincent hasn't changed, beats him to death.
It's understandable that Hank would want to punish his abuser, but it also doesn't make it okay that Hank and Dawn murdered someone and got away with it either. Are the couple really going to punish criminals when they've escaped the law themselves? How does Vincent being a bad person make their crime acceptable? These are difficult questions and the show ends up never really resolving the dilemma. Instead "Titans" ended up grappling better with similar moral ambiguities in later seasons. 
If you or anyone you know has been a victim of sexual assault, help is available. Visit the Rape, Abuse & Incest National Network website or contact RAINN's National Helpline at 1-800-656-HOPE (4673).