Titans Season 4 - What We Know So Far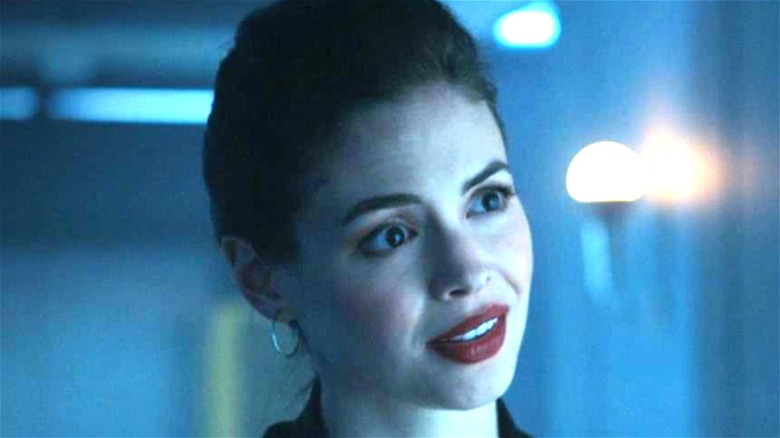 HBO Max
Contains spoilers for the first three seasons of "Titans"
What happens when teenagers with extraordinary abilities grow up with the weight of the world on their shoulders? The answer is that they wind up pretty messed up, as is evidenced by the latest superhero TV show to take fans by storm — "Titans." The show's characters all have their own personal demons, which sometimes puts them at odds with one another, but they've managed to come together as a single unit to take down a plethora of bad guys over the course of the three seasons the show has had so far.
The kids in question certainly haven't had time to slouch, seeing as how they've already gone against Trigon (Seamus Dever), Deathstroke (Esai Morales), and Scarecrow (Vincent Kartheiser). As much as these teens would probably like to kick back and relax for a bit too, we have a feeling they'll be back on their feet in no time. Warner Bros. announced at the 2021 DC FanDome event that the show would return for a fourth season, so what's in store for the series' titular Titans next? Here's what we know so far about Season 4.
Updated March 31, 2022: This article has been updated with new information.
Is there a release date for Titans Season 4?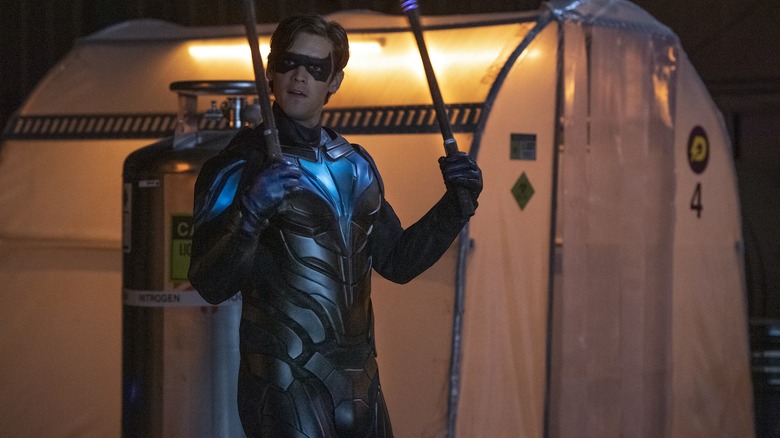 HBO Max
While we know Season 4 of "Titans" is officially in the works, HBO Max has yet to announce a release date. It probably won't come for a while, especially considering how Season 3 aired its finale on October 21, 2021. That is to say that it will likely take some time for new episodes to air, but our best guess is that "Titans" Season 4 will premiere at some point in either the fall or winter of 2022. 
Season 1 of "Titans" premiered in October 2018, while Season 2 came in September 2019. The show didn't have any new episodes in 2020 due to the COVID-19 pandemic, but it returned in August 2021. In other words, it looks like "Titans" typically premieres with new episodes sometime during the second half of the year.
Although it still has yet to be revealed when "Titans" Season 4 will be released too, DC Comics fans did receive an exciting update earlier this year. The update in question came courtesy of "Titans" writer and producer Richard Hatem, who announced the start of filming on "Titans" Season 4 on February 28. Assuming the series doesn't experience any major, unexpected production delays, it seems safe to say that fans will probably start hearing more about "Titans" Season 4 at some point within the next few months.
Who's in the cast for Titans Season 4?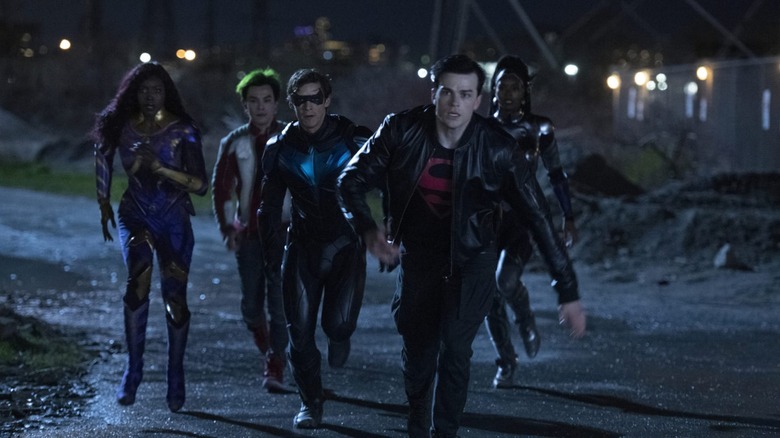 HBO Max
You should expect all of your favorite pint-sized superheroes to return for "Titans" Season 4. The show's Season 3 finale saw what remains of the Titans hopping aboard a bus to return to the Bay Area, so we know we'll see more of Dick Grayson (Brenton Thwaites), Starfire (Anna Diop), Raven (Teagan Croft), Beast Boy (Ryan Potter), and Superboy (Joshua Orpin). Meanwhile, the newest face in the Titans crew is Tim Drake (Jay Lycurgo), who's skipping the whole "Batman sidekick" aspect of being Robin and heading off straight into a team of his very own.
Other heroes, such as Dove (Minka Kelly) and Jason Todd (Curran Walters), will likely make appearances at some point. But based on the last episode of the show's third season, it doesn't seem like they'll play integral roles going into its fourth. 
Additionally, Deadline announced some intriguing new additions to the cast of "Titans" Season 4 in January, and we now have confirmation of who some of the season's antagonists will be. Joseph Morgan will play Brother Blood, a common Teen Titans foe from the comics who's the sadistic headmaster of the H.I.V.E. Academy, while Franka Potente will star as Mother Mayhem, another alliterative antagonist who's part of the Church of Blood. Finally, Lisa Ambalavanar will portray Jinx, a magic-user who's caused the Titans all kinds of trouble in both the comics and the animated series on Cartoon Network.
What's the plot of Titans Season 4?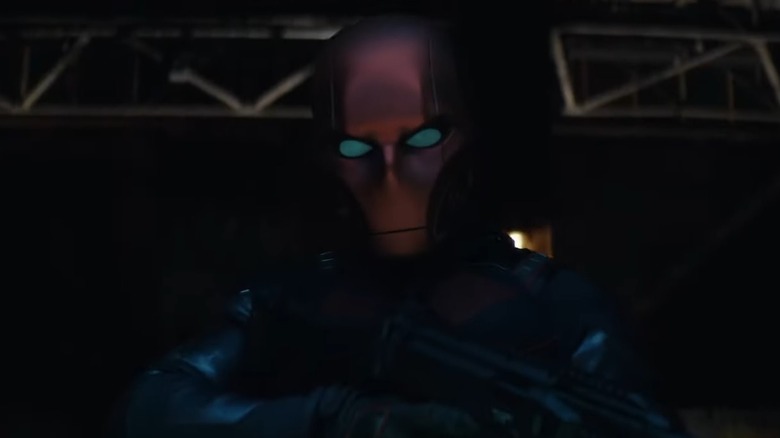 HBO Max
Similar to everything else, there's currently no information on what path "Titans" Season 4 will take. So far, the show's done an excellent job of adapting popular comic storylines into a live-action, condensed environment. Season 2 was essentially an adaptation of "The Judas Contract," while Season 3 took most of its influences from the "Under the Red Hood" arc. No big bads or story arcs were really hinted at in the Season 3 finale outside of the reveal that A.R.G.U.S. had been operating in Gotham the entire time, but perhaps a new organization could enter the fray.
"Titans" Season 4 would do well to introduce the Brotherhood of Evil as part of a "Friends and Foes Alike" adaptation. This storyline gives the lion's share of attention to Beast Boy, who's sorely been overlooked as a character on "Titans" since he was first introduced. The Brotherhood of Evil is responsible for his parents' deaths, so it would give him a chance to display more emotion than what we've gotten so far. 
That's far from the only stellar "Teen Titans" arc out there, and Season 4 could always take bits and pieces from various stories to create something wholly its own. "Titans" remains a premier HBO Max property, and it's exciting to think of where it will go next.