Why Inquisitor Reva From Disney+'s Obi-Wan Kenobi Looks So Familiar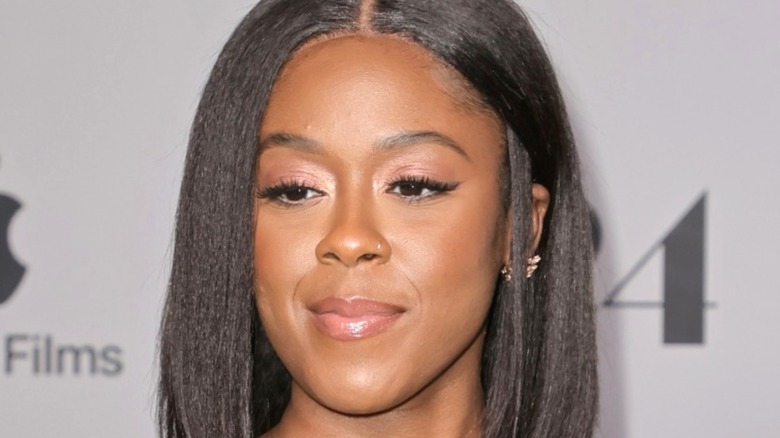 Kevin Winter/Getty Images
There's plenty of reason to be excited for "Obi-Wan Kenobi." The long-awaited Disney+ miniseries, written by Joby Harold ("Army of the Dead") and directed by Deborah Chow ("Reign," "The Mandalorian"), appears to be pulling out all the stops to deliver an essential, transformative new addition to the "Star Wars" audiovisual canon. The return of Ewan McGregor as the iconic Jedi master is enticing enough; the fact that the series is taking place in the in-universe midpoint between "Revenge of the Sith" and "A New Hope," and following Obi-Wan as he watches over a young Luke, is all the more so.
But even leaving aside the appeal to our collective nostalgia, there's plenty around Obi-Wan himself to suggest that "Kenobi" will be a highly exciting action-adventure blockbuster series for the uninitiated as well. For instance, while longtime fans may be salivating at the prospect of a new onscreen match between Obi-Wan and Darth Vader (Hayden Christensen), the Sith Lord won't be the only strong villain "Obi-Wan Kenobi" will have to offer. In addition to him, there's also the ruthless Inquisitor Reva, better-known as the Third Sister. And she'll be played by an actress who's just coming off two high-profile breakthrough roles.
Moses Ingram delivered a stunning breakout turn on The Queen's Gambit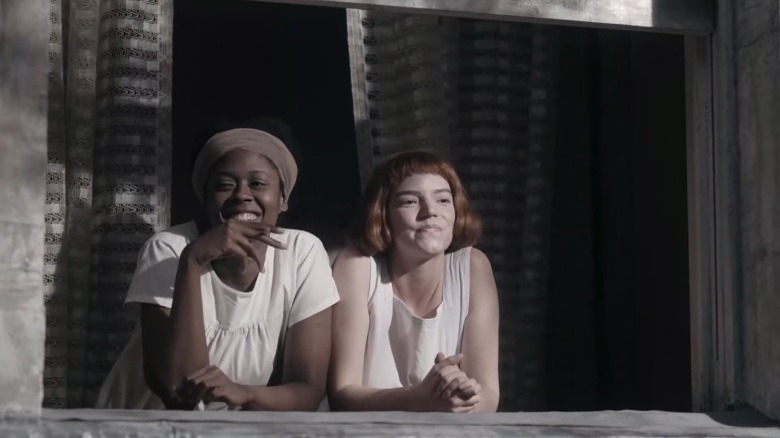 Netflix
"The Queen's Gambit" was a bona fide phenomenon. The multi-Emmy-winning miniseries, Netflix's most-watched ever at the time, left viewers around the world in a trance at its story of the brilliant Beth Harmon (Anya Taylor-Joy) and her steady climb to the top of the chess world. Among the many aspects of the show that prompted intense buzz was the fact that Beth's childhood friend, Jolene, was convincingly played by the same actress as both a young teenager and a fully-grown woman. Even more amazingly, that actress was a newcomer.
The West Baltimore-raised Moses Ingram faced a long and rocky road to her breakthrough role. Interested in acting since elementary school, she endured years and years of unsuccessful auditions, part-time jobs, and minor gigs before getting into the Yale master's drama program (via The Washington Post). There, she thrived as an actress, eventually landing the "Queen's Gambit" part via an audition in New York City.
Her performance as Jolene was universally acclaimed, both for the "wow" factor of her age versatility and for the personality and feeling with which she imbued a relatively sidelined character. She was one of the breakout stars of 2021, and, to no one's surprise, she earned a Primetime Emmy nomination for outstanding supporting actress in a limited or anthology series or movie.
She played Lady Macduff in Joel Coen's The Tragedy of Macbeth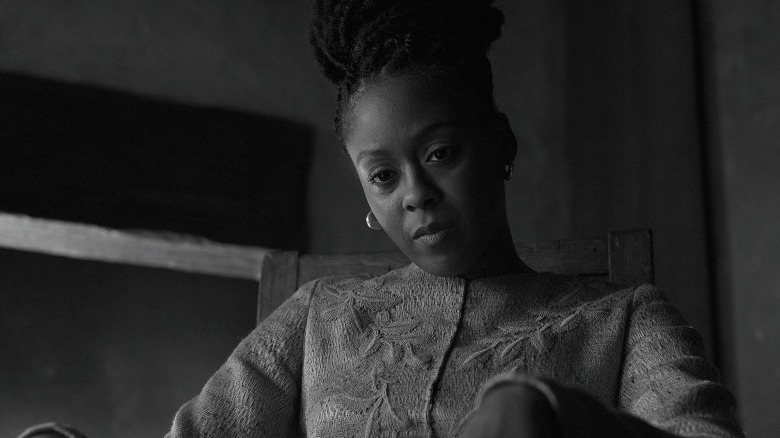 Apple TV+/A24
The success of "The Queen's Gambit" led to many new opportunities for Moses Ingram. In addition to "Obi-Wan Kenobi," she's already got the Michael Bay-directed action thriller "Ambulance" lined up, as well as the Whitney Houston biopic "I Wanna Dance with Somebody," in which she'll be playing Houston's assistant Robyn Crawford (via Yahoo).
As we wait for those projects to hit our screens, however, the best way to see more of Ingram's acting is to watch her turn as Lady Macduff, wife of Lord Macduff (Corey Hawkins), in "The Tragedy of Macbeth." Getting cast in Joel Coen's racially diverse adaptation of the classic Shakespeare play changed her perspective on the Bard, as she told Yahoo. "I remember feeling that Shakespeare wasn't for me, for somebody who looked like me," the actress said. "But I think it's important to see people of all ages in different colors, tapping into the stories that look like the world that we live in. If we can get past the barrier of the language, we'll find that a lot of it is very timely."
It helped that she had a fellow Yale alum on set to bond with — Frances McDormand, who played Lady Macbeth. "It was just so wild to be talking to her about a shared experience," Ingram told Yahoo! "Fran is really the s***. She keeps in touch and I have a very warm place in my heart for her."