Who Voices Quinn In Final Space?
Animated space operas offer levity as well as compelling storylines for fans to become invested in. Though "Rick & Morty" has made this genre popular in recent years, none is more charming than Adult Swim's "Final Space." After the move to HBO, "Final Space" became available to more fans than ever before with the unlikely protagonist of Gary (voiced by creator Olan Rogers). The audience first meets the main character after five years on a prison ship as he readies to be released. At this point Gary is starved for companionship and quickly adopts the cute planet killer Mooncake as they face down the Lord Commander (David Tennent). However, as creator Rogers has stated on Twitter, Gary isn't the hero of the story — Quinn is.
While the series may be told from Gary's perspective, he is not the driving force of the show. For three seasons, Quinn Ergon has been Gary's foil, even sacrificing herself for the greater good on one occasion. Though the series will not be picked up for Season 4, there is no "Final Space" without Quinn, and no Quinn without the actor who voices her.
Before Final Space, Tika Sumpter had a wide variety of roles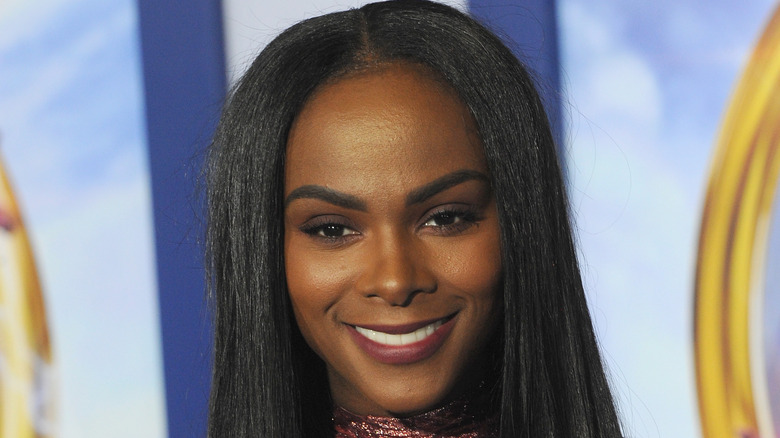 Albert L. Ortega/Getty Images
From live-action to animated films, Tika Sumpter seems to be doing it all. She broke onto the scene with an early credit in the CW show "Gossip Girl," but has only gone up since then. One of her bigger profile films was the biopic tale "Southside With You" where she portrayed Michelle Robinson, aka future First Lady Michelle Obama. The film depicts the true story of Barack Obama (Parker Sawyers) and Michelle's first date on the Southside of Chicago. She has also been a part of many franchises including "Sonic the Hedgehog" and the "Ride Along" series, where she's the female lead playing the sister of James (Ice Cube) and the love interest of Ben (Kevin Hart). Sumpter has been confirmed to appear in the upcoming "Ride Along 3" as well. 
She isn't just a heavy hitter in film. Sumpter has also had a prolific career in television with appearances in "The Game" and more recently "Mixed-ish," a prequel to ABC's "Black-ish." "Black-ish" has proven to be a long-standing and appreciated sitcom, giving way to two spin-offs and now going into Season 8. In the prequel, Sumpter portrays Alicia Johnson, Bow's (Tracee Ellis Ross, in "Black-ish") mother who moves her family to the suburbs after leaving a cult. Though the series was unfortunately canceled after only two seasons, Sumpter and her castmates gave love to the sitcom upon hearing the news (via Deadline). Since then, the actor did go "onward and upward," as she said she would, and made her way to "Final Space."