Ride Along 3 - What We Know So Far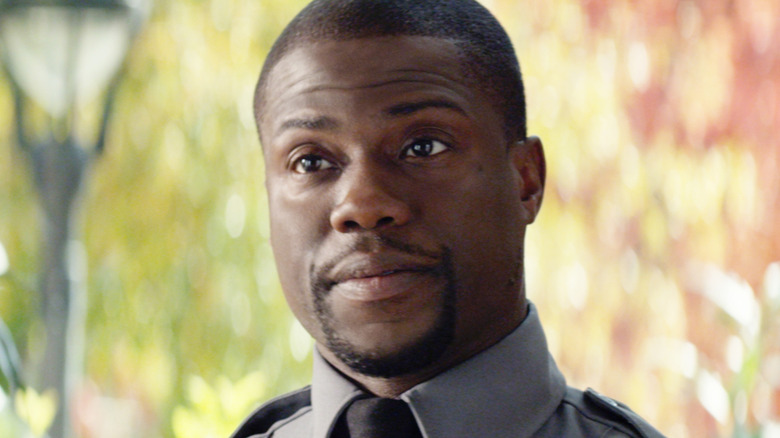 Universal Pictures
The two (soon to be three) films in the "Ride Along" series take heavy advantage of the charm and screen presence of its two stars to milk cinematic gold from a fun if sometimes familiar premise. 
In the first film, Kevin Hart portrays Ben Barber, a quick-witted high school security guard who falls in love with Angela Payton (Tika Sumpter), sister to undercover detective James Payton (Ice Cube). The ambitious Barber applies to the police academy and plans on proposing to Angela, but to prove to James that he's worthy of Angela, Ben must participate in a ride along – accompanying his prospective brother-in-law on a day shift during his job. Because James is working against his supervisor's demand that he drop an investigation into a smuggling case involving a man named Omar, Ben does not have a quiet time.
In the sequel, Ben has graduated from the police academy, and his wedding to Angela is approaching, but his supervisors refuse to take him seriously and assign him detective work. After a mistake during a vehicle meet hospitalizes James' partner, James is sent to Miami to flush out the dangerous crime lord behind the disaster. Itching for action, Ben follows James to Florida against orders, and chaos ensues.
With the third film on the horizon, according to The Wrap, it's time to wonder where the franchise will go next. We have the scoop on who will star in "Ride Along 3," what it might be about and who will star in it.
When will Ride Along 3 be released?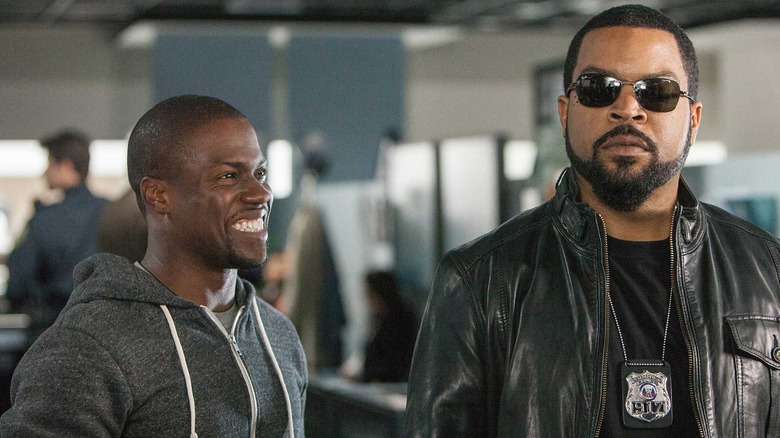 Universal Pictures
As explained in the above article from The Wrap, which features an interview with franchise director Tim Story, the third film in the "Ride Along" franchise is officially in motion but does not yet have a start date for filming. The movie's been in a state of pre-production since at least 2016. Phil Hay and Matt Manfredi, who wrote the two previous movies in the series, are currently working on a treatment for a third film. 
However, there has been no update to the movie's status since 2018, when producer Will Packer told Metro, "Yeah, we are actually still working on the script for that...And Ice Cube and Kevin Hart are both extremely busy, so we'll see. I've got to find the time." So it's impossible to know when you'll be able to watch the film. 
If the film's pre-production work were completed today, factoring in production and editing time, you likely wouldn't be able to watch "Ride Along 3" until 2023 at the earliest.
Who will star in Ride Along 3?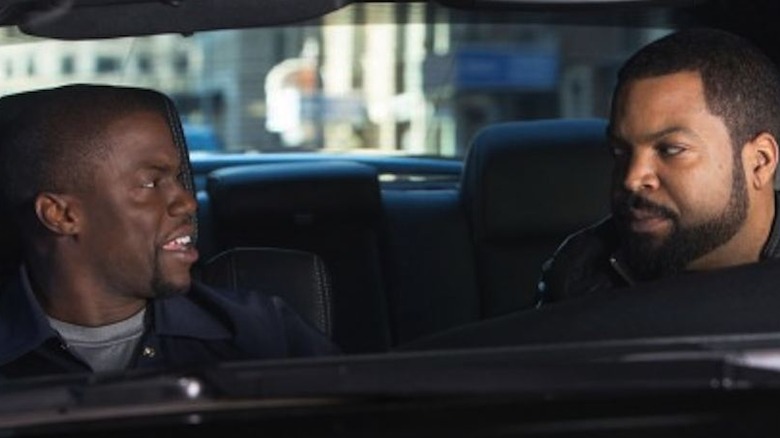 Universal Pictures
Story and Packer have been firm that they wouldn't make a "Ride Along" sequel without Ice Cube and Kevin Hart's participation. Presumably, both men would definitely be on board for a third movie. 
"Bringing Kevin [Hart] and Ice Cube back together because they are the greatest odd couple in the world" would be one of the film's major priorities, according to The Wrap's interview with Story.  
"I've got to sew both of those guys down in order to make that movie," agreed Will Packer in his Metro interview.
Tika Sumpter's return as Angela would also likely occur. The men's latest foes and latest friends would probably be new characters created for the third film. Because the other supporting characters from the previous "Ride Along" films didn't carry over from movie to movie, it would be a franchise-typical move to bring in fresh faces to join the cast.
What will Ride Along 3 be about?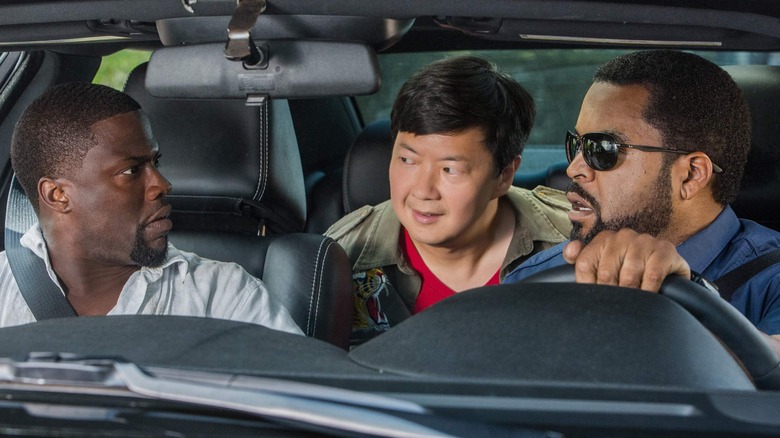 Universal Pictures
With a script that has not yet reached completion, the film's plot details have understandably not yet been released. It's probable that Barber would live another day to tag along on one of Payton's serious police-related missions and find himself teamed up with his brother-in-law to fight crime. It's likely that Angela and Ben will face some marital challenges as they do in the two previous movies, and they might have to deal with something related to expanding their family.
According to ScreenRant, Story wants the next "Ride Along" to take James and Ben to another country, where they would both, for once, be fish out of water facing cultural clashes, reminiscent of action comedies like the "Rush Hour" series. That series eventually took their protagonists outside the box and plunked them in situations with which they'd be most unfamiliar, away from the original setting of the first film. Imagine James and Ben trying to get along with crumpet-nibbling Brits or dealing with the Royal Canadian Mounted Police and you have the right idea. 
Whatever the next "Ride Along" movie gives us, it will be sure to an entertaining experience.