Final Space Season 4 - Will It Happen?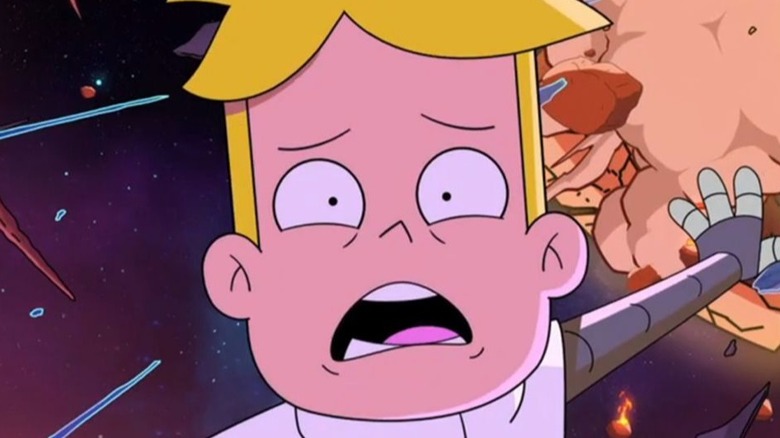 Adult Swim
Since its debut on TBS in 2018, Olan Rogers and David Sacks' animated series "Final Space" has provided plenty of laughs along with tension throughout its completed two seasons, with the second switching platforms to Cartoon Network's night-shift channel, Adult Swim. With Season 3 over and done, fans are hoping to learn what might be next for the series, including the fates of our protagonists Gary Goodspeed and Mooncake (both voiced by Rogers himself) and the mystery of the titular Final Space.
The series has acquired a passionate and dedicated fanbase, in large part thanks to its excellent animation and blend of comedy with more serious moments, as well as a truly stellar voice cast including the talents of David Tennant, Tom Kenny, Conan O'Brien, Ron Perlman, and more.
Here is everything we know about the future of "Final Space."
Final Space has been canceled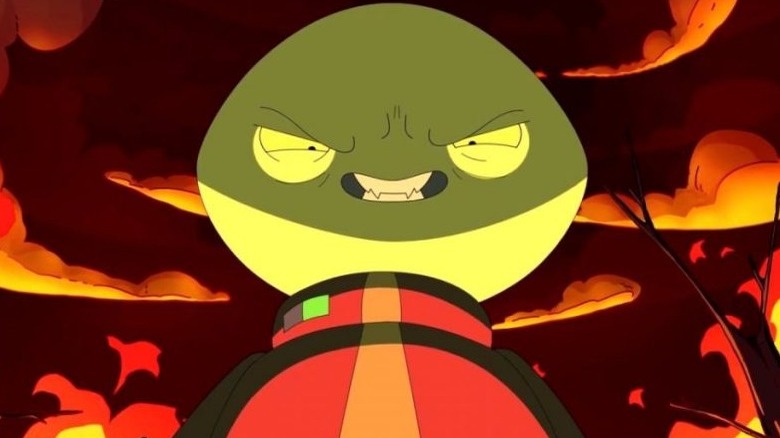 Adult Swim
To the dismay and despair of fans everywhere, "Final Space" creator Olan Rogers officially confirmed that his show had been canceled, and that Season 3 would be the last (via Collider). That's devastating news — there really isn't any other way to slice it — but given the infinite possibilities for revival in the age of streaming, let's imagine a world in which Season 4 might happen. 
After the first season's finale finished airing, we immediately got confirmation of a second season the same day, and we only had to wait a week after the show's second season finale to get confirmation for a third season. If someone does step in to revive "Final Space" for a fourth season, we'll probably have to wait some time before we see any new episodes produced pursuant to that decision.
Who would likely be in the cast of Final Space Season 4?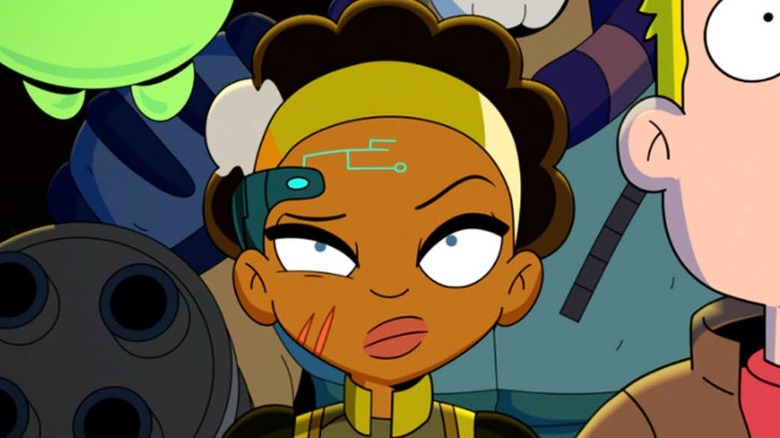 Adult Swim
With "Final Space" having been canceled, we certainly don't have an official cast list, but we can again make some educated guesses based on what information we have.
Due to the series messing with multiple timelines, not even death is a final confirmation that we won't see any particular character again, so no matter what happened in Season 3, be prepared for anything and anyone to return for Season 4.
We can safely assume that series protagonist Gary Goodspeed would return with Olan Rogers in the lead role, as well as voicing a number of supporting characters. Other mainstays we've heard voice multiple characters include Tom Kenny (HUE, SAMES), Fred Armisen (KVN, Eduardo), Tika Sumpter (Quinn Ergon, Nightfall), and Steven Yeun (Little Cato, Mr. Graven) voicing a collective total of 48 characters, although IMDb's "additional voices" suggest the actual number may be much higher when including incidental characters.
As far as other cast members we hope will return, there's Ashly Burch in the role of Ash Graven, Ron Funches as Fox, Claudia Black as Sheryl Goodspeed, Vanessa Marshall as Invictus, and, of course, David Tennant as the villainous Lord Commander.
What could the plot of Final Space Season 4 be?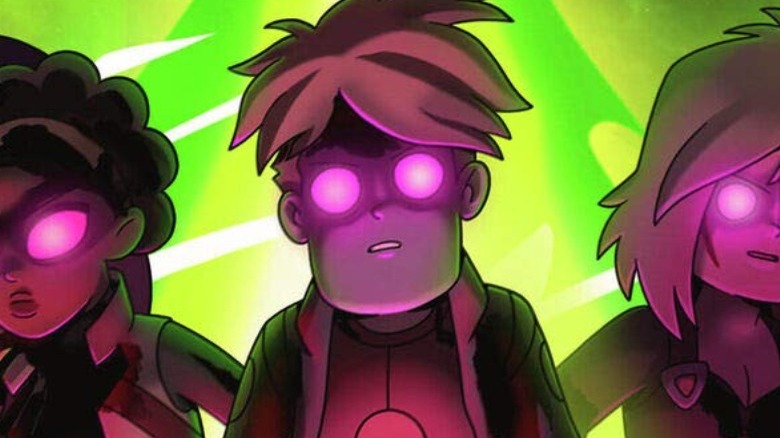 Adult Swim
Since the show's been canceled, it's difficult to fully predict what we might have seen had it been renewed for Season 4.
Season 3 really leaned into the darker themes of the show, with the recurring tagline and theme being "survival" as its characters find themselves trapped within Final Space itself. Given that most characters survived the last season, we might expect the next one to play off these themes with more empowered characters, using the knowledge they now have of Final Space and the universe in order to avenge any fallen heroes and go after Invictus. 
The Season 3 finale left plenty of room for this story to continue in a number of potential directions. If another network or streamer saves the series, the creative team will have to pick up where they left off and contend with the ramifications of Season 3. If that doesn't happen? Well, we're all stuck with a largely unsatisfying ending.
Final Space's creator is determined to release a Season 4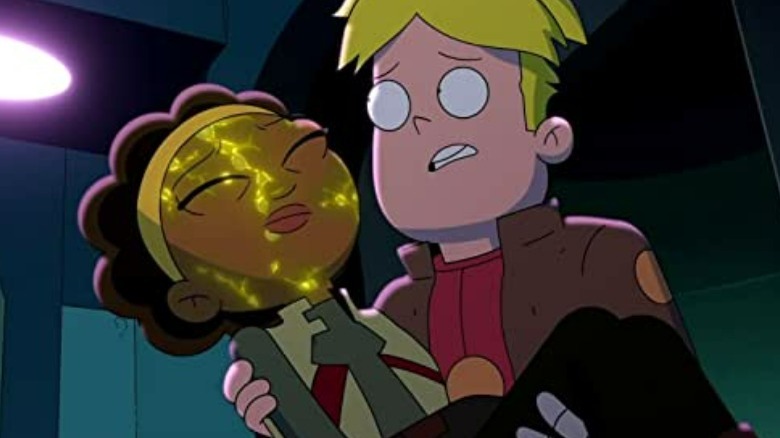 Adult Swim
Understandably upset over what became of a piece of work he poured his heart and soul into, Olan Rogers hasn't held back in his critiques of this move. After the news broke of the ultimate fate of "Final Space," he took to Twitter to voice his support for those campaigning to bring it back. Additionally, he's started a Kickstarter for his next project, "Godspeed," which serves two purposes. One, it allows Rogers and his team the chance to work on something new, and two, it could send a message to Warner Bros. Discovery that "Final Space" Season 4 has the support to justify its creation. 
As of March 2023, "Godspeed" has taken in more than $464,000, blowing well past its target goal of $80,000. This is great for the upcoming production, and demonstrates that there's still an audience out there for a "Final Space" Season 4, wherever it may land.
Where to watch previous seasons of Final Space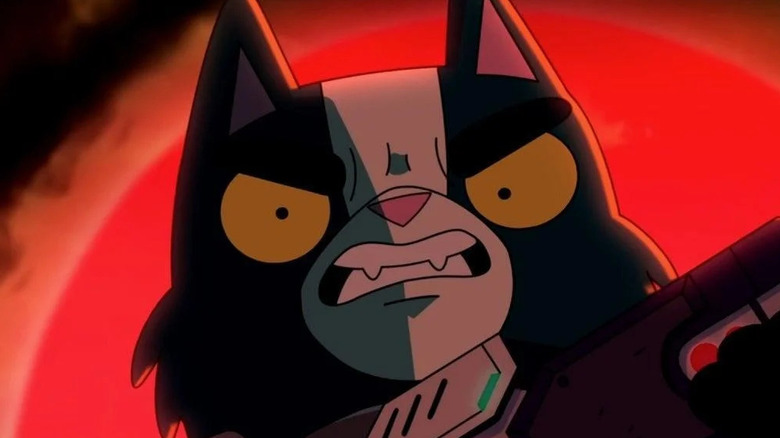 Adult Swim
"Final Space" debuted on TBS in 2018, but during its three-season run, it moved to Cartoon Network's late night programming block Adult Swim. Both fall under the purview of Warner Bros. Discovery's entertainment holdings, and so the show could also be found on the parent company's streaming platforms, notably HBO Max. As if "Final Space" Season 4 becoming less and less likely wasn't bad enough, things have only gotten worse for fans of the program. Along with a host of other popular titles, the series was wiped from all platforms by Warner Bros. Discovery, including HBO Max. The reason behind this shocking move? Tax write-offs. Physical copies of Season 1 and Season 2 are limited and sadly, and Season 3 never received a DVD or Blu-Ray release, meaning it has become more difficult than ever to watch the entire show. "Final Space" was briefly available in its entirety on Netflix, but once the license expired, it's gone for good from legal streaming platforms, per the Warner Bros. Discovery arrangement.