The One Episode Of CSI: Miami That Did Not Age Well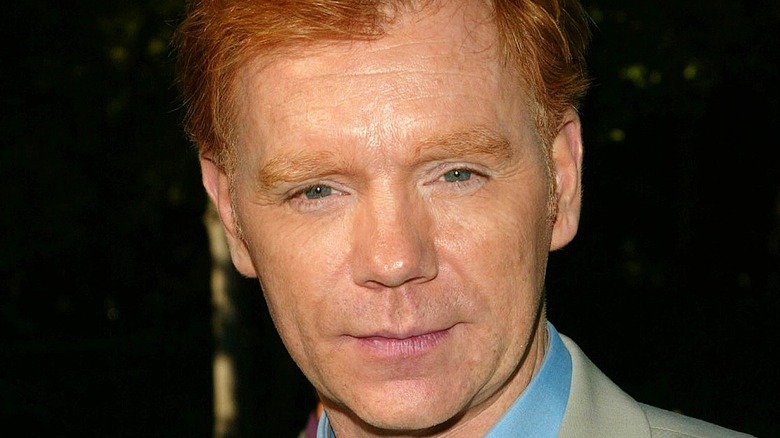 Evan Agostini/Getty Images
CBS' "CSI: Miami" was one of the most popular branches of CBS' "Crime Scene Investigation" crime drama family tree. With a penchant for grisly forensic work and grim cases, the show and its franchise-mates ruled the airwaves for much of the '00s and into the '10s. Comprised of "CSI: Crime Scene Investigation," "CSI: Miami," "CSI: NY," "CSI: Cyber," and the currently-airing "CSI: Vegas," it helped launch a popular trend for police procedurals with graphically depicted crime scenes and autopsies.
With all of that sweat, blood, and grime being tossed about, it's probably not a big shock to learn that some of the storylines on "CSI: Miami" have aged pretty poorly. It happens to every program in time as social mores change and what was once contemporary and sensitive becomes incredibly insensitive and outmoded. But which episode stands out among the show's 232 outings as the episode that's aged most poorly?
Delko for the Defense's negative portrayal of intersexuality has aged badly
If anything has aged terribly on shows that were popular in the aughts, it's their depictions of topics such as gender representation and sexuality. "CSI: Miami" was not immune to this issue — and the problem was so widespread across "CSI" and its spinoffs that The Advocate took note of the franchise's multiple negative depictions of intersex and transgender characters in a 2012 article. The negative portrayal of intersexuality in "Delko for the Defense," Episode 11 of Season 8 of "CSI: Miami," was so notable it earned a rebuke from GLAAD at the time it aired. But to modern eyes, it's even more antiquated. 
The episode centers around the return of former cast regular Eric Delko (Adam Rodriguez), who is working as an expert for defense attorney Adrianna Villani (Jo Champa). Villani decides that defending Zach Finley (Eric Jungmann), a homeless man who has been accused of murdering an heiress named Summer Davenport (Alina Andrei) would be a good career move. What seems like a simple case changes to a much more complex one when the team learns that Summer was raped. They try to match the DNA found on Summer to Finley, but find nothing — and learn through forensic testing that Finley has Androgen Insensitivity Syndrome (AIS), which means he is physically incapable of raping Summer. The search begins for her killer, and the team begins to consider the possibility that two people committed the crime — one assaulting Summer, the other murdering her.
If you or anyone you know has been a victim of sexual assault, help is available. Visit the Rape, Abuse & Incest National Network website or contact RAINN's National Helpline at 1-800-656-HOPE (4673).
The episode has not gotten better over time
It's hard to give a pass to an episode that even contemporary critics found distasteful, and while it holds a 7.5/10 rating as of press time on IMDb, "Delko for the Defense" is pretty hard going thanks to its stereotypical storyline choices. While watching it again 13 years later, it's especially hard to avoid cringing at the show's corny and offensive jokes about Finley's "lack of equipment."  Worse, it's later revealed that Finley is indeed working with a serial rapist. The show blames this on Finley's condition, turning it into a matter of envy, as he says, "killing was the only way that I could get close to them." Any hope of portraying Finley as a character of depth and nuance is lost and drowned in a sea of stereotypes. Finley is mainly treated as a point of fascination and gossip by the team before they learn about his AIS. There is even a scene in which Frank Tripp (Rex Linn) follows Finley into the men's room to confirm his intersexuality, which is played for awkward laughs.
CBS' promos for the program played up the "shocking" nature of the case, robbing Finley's story of depth or truth, turning him into yet another "CSI"-universe perp with a "shocking" and "titillating" secret. Years later, the portrayal of intersexuality on "Delko for the Defense" is ancient at best and offensive at worse, making it an episode worth skipping during any "CSI: Miami" rewatch.