Blade Runner 2049 Will Be Rated R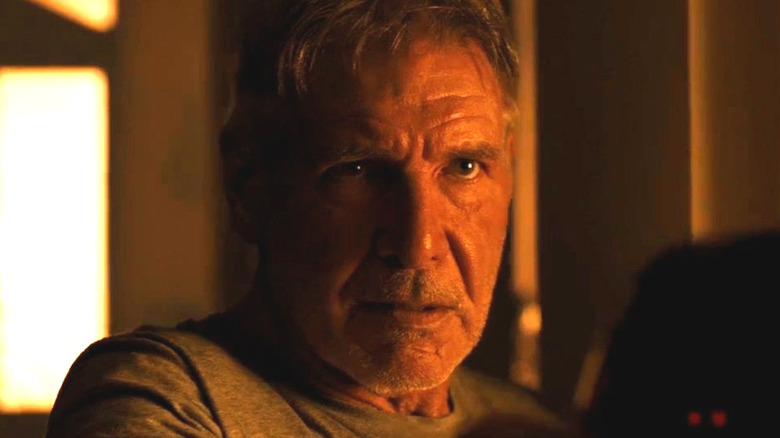 Warner Bros.
We don't have to worry about Deckard pulling any punches in the long-awaited Blade Runner sequel.
The Motion Picture Association of America recently released a bulletin from the Classification and Rating Administration (via ScreenCrush), and it confirms that Blade Runner 2049 will be rated R. The film contains "violence, some sexuality, nudity, and language."
That means that director Denis Villeneuve was able to work with a tone similar to what Ridley Scott used in the 1982 classic, which was also rated R. It's always risky at the box office when a film doesn't garner a PG-13 rating, but as Deadpool and Logan proved, it's certainly not a problem if the movie is good. And it's not like all that many tweens have seen the original.
Here's the official synopsis for Blade Runner 2049: "Thirty years after the events of the first film, a new blade runner, LAPD Officer K (Ryan Gosling), unearths a long-buried secret that has the potential to plunge what's left of society into chaos. K's discovery leads him on a quest to find Rick Deckard (Harrison Ford), a former LAPD blade runner who has been missing for 30 years."
The cast also includes Jared Leto as Neander Wallace, a manipulative replicant manufacturer along with Robin Wright (Wonder Woman), Dave Bautista (Guardians of the Galaxy) and Edward James Olmos, who reprises his role as Gaff.
Blade Runner 2049 hits theaters Oct. 6. Watch the trailer and find out why the movie will be better than you think.