The CSI Actor You Probably Forgot Starred On Frasier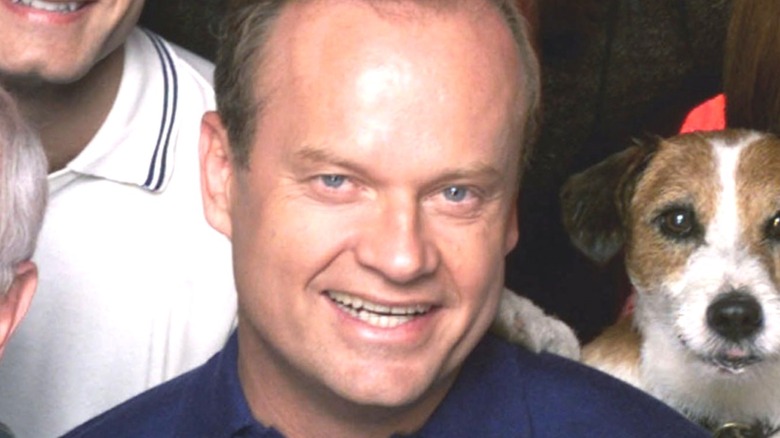 Getty Images/Getty
Fans of the original "CSI: Crime Scene Investigation" series will remember Marg Helgenberger's Catherine Willows as one of the most interesting characters the show had to offer. Catherine was originally a stripper and exotic dancer who became interested in police work due to her frequent conversations with a regular customer who happened to be a cop. Eventually, she found herself working as a lab technician within the Las Vegas Police Department, working exclusively with the CSI team.
Catherine frequently used her expertise in blood-spatter analysis when helping break down a crime scene and was renowned as one of the most intelligent members of the entire CSI department — despite the fact that she performed abysmally in school. Catherine proved just how invaluable she was to the team when she eventually took over for Gil Grissom (William Peterson) as the night shift supervisor. Catherine Willows is without a doubt one of Helgenberger's most popular and easily recognizable roles — though it may surprise some fans to learn that, before she ever appeared in "CSI," Helgenberger was in an episode of the wildly successful NBC sitcom "Frasier."
Helgenberger appeared in the episode Out with Dad
Marg Helgenberger starred in the Season 7 episode "Out with Dad," wherein she played a woman named Emily whom Frasier (Kelsey Grammer) met at the opera. While Frasier chats up Emily, her mother Helen (Mary Louise Wilson) asks Martin (John Mahoney) out on a date. In a moment of panic, Martin tells her he is gay, which leads to Emily attempting to set Martin up with her gay uncle, Edward (Brian Bedford). The real hilarity in the episode comes during the double date between Emily and Frasier alongside Martin and Edward, which falls quickly into chaos when Martin realizes that Edward is gay and that his ruse has gone much too far. The episode ends with Martin giving in to the "spirit of Valentine's Day" and driving Edward home to give Emily and Frasier some well-deserved alone time.
Helgenberger only ever appeared in that single episode, and it's certainly interesting to see her flex some more comedic acting chops as opposed to the dramatic performance she gives in "CSI." Helgenberger's role in "Frasier" may have been small, but her episode is far from forgettable, and fans of "CSI" will no doubt want to check it out simply to see a side of Helgenberger they've never seen before.