The Breakthrough Role Jacob Elordi Admits He Secretly Hated Filming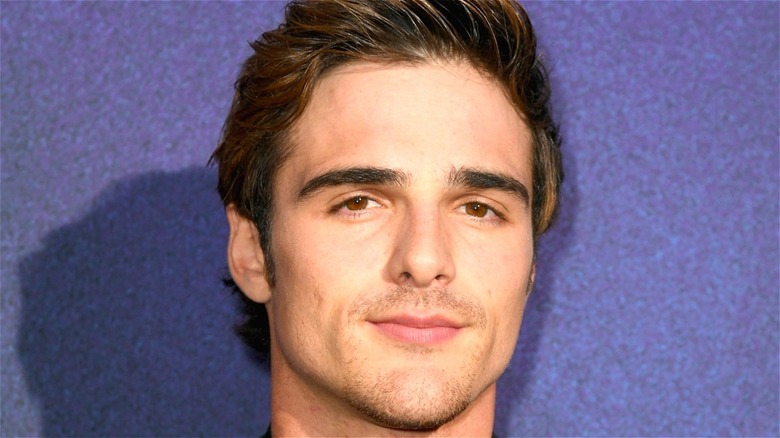 Kevin Winter/Getty
While now known for his role as the tortured villain Nate Jacobs on the HBO drama "Euphoria," Jacob Elordi originally made a name for himself as the broody Noah Flynn on "The Kissing Booth." In 2018, the film debuted on Netflix and became a mega success overnight. Adapted from a self-published piece by fifteen-year-old Beth Reekles on Wattpad (via Forbes), the YA movie follows a trio of teens as they grapple with the tricky arenas of friendship and romance. During this time, childhood best friends Elle Evans (Joey King) and Lee Flynn (Joel Courtney) unexpectedly clash when Elle falls in love with Lee's older brother, Noah. 
The charm of the movie, while panned by critics, was an undeniable hit with younger demographics (via the Los Angeles Times). Soon after its release, Netflix's chief content office Ted Sarandos revealed that "The Kissing Booth" was "one of the most-watched movies in the country, and maybe in the world," per Vulture. In light of such a triumphant premiere, two subsequent sequels eventually aired in 2020 and 2021.
The meteoric rise of the movies manifested in popularity for its stars, particularly Elordi, who quickly became known as a pop culture heartthrob (via Cosmopolitan). Yet, even playing a beloved bad boy had its downsides. While the actor has shared his struggles with navigating certain scenes on "Euphoria," he revealed that he also had difficulties with shooting the very role that launched him into fame.
While playing Noah Flynn, he struggled with his mental and physical health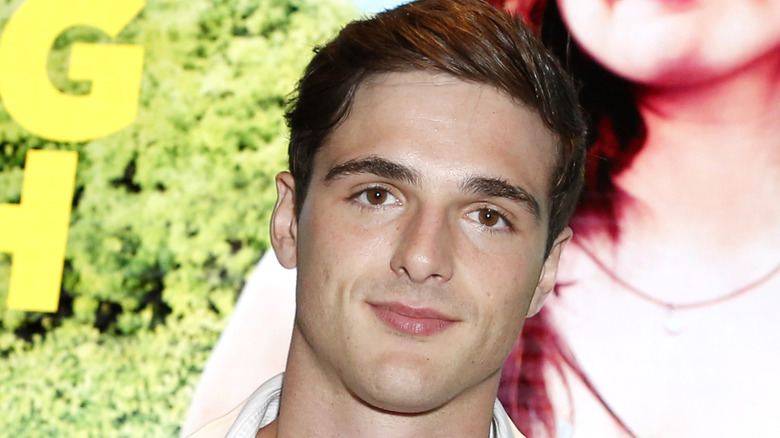 Rachel Murray/Getty Images
In preparation for filming "The Kissing Booth," Jacob Elordi trained constantly to achieve a muscly physique for his charismatic character. While speaking to Men's Health, he broke down the double-edged nature of attaining his goal. Although he effectively embodied the part of a swoon-worthy jock, he disliked the ways in which fans focused on his body. 
As he explained, "At the time [I shot The Kissing Booth], I was super young and got thrown into a world where everyone wanted to talk about my body ... it really f**ing bothered me." Elordi added that he didn't "identify with that whatsoever" and instead hoped to show his merits as an actor beyond his physical looks. He noted, "It was so much working out and I hated every second of it" (via Men's Health).
While he worked out every day for the first film, Elordi ultimately chose not to continue such a rigid regimen for the following sequels. Citing the physical toll that this type of training could wreak on the body, he explained, "I wanted to be able to walk and run with my grandkids when I'm eighty-something, you know? It's more about being functional as opposed to actual aesthetics" (via Men's Health). 
Elordi has continued to receive accolades for his current work in "Euphoria," per The Independent. Undoubtedly, his commitment to honing his craft — not necessarily his muscle tone — will remain the key attribute in his lasting success.