The Gifted Casts Twin Peaks Actress Elena Satine In Key Role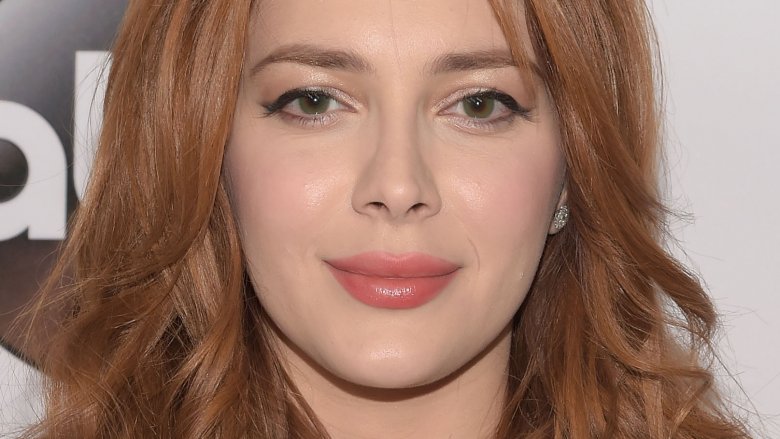 Getty Images
A new mutant is joining the mix. 
ScreenRant reports that the new FOX television series The Gifted has cast Twin Peaks actress Elena Satine, who will play Dreamer. 
The casting announcement came via showrunner Matt Nix, who confirmed Satine's involvement during the Television Critics Association's summer press tour. As Dreamer, the mutant who possesses the ability to implant or remove other people's memories straight from their minds, Satine will make her first appearance on The Gifted in the show's second episode. 
Nix opened up about how Satine's Dreamer will be portrayed in the upcoming series, emphasizing that her uniqueness exists in the subtlety of her power. "One of the things about her character is that's a really sexy power that isn't a gigantic power. We aren't blowing up a building with her... it doesn't involve a six-week CG build," explained Nix. 
Additionally, Nix hinted at a possible romantic connection between Satine's Dreamer and Blair Redford's Thunderbird, a fellow mutant bestowed with the power of superhuman strength. According to the showrunner, the series will dive into a "love triangle" between Dreamer, Thunderbird, and an unspecified third character.   
Known as Beautiful Dreamer in the X-Men comics lore, Dreamer psionically alters victims' memories using a special entity known as "dream smoke." She was created by Louise Simonson and June Brigman, and made her debut in Power Pack Vol. 1 #12 in July 1985. Since Dreamer's true identity have yet to be revealed in the source material, it's currently unclear whether The Gifted will give the character a "real" name and develop a backstory for her.  
News of Satine's casting comes alongside Nix's comments that the series will "treat the X-Men as mythology," confirming past reports that indicated The Gifted won't crossover with the X-Men media franchise. 
"In our world, one of the things we'll be unpacking is the specific relationship of this group of characters to the X-Men," Nix said. "It's in the trailer that the X-Men are gone. And that's not a dodge, like 'The X-Men are gone and we're never going to mention them again!' We're going to be exploring it. It's a huge deal to these guys. It's a huge deal in the world. It's one of the central mysteries of the show... There's not going to be a situation where the television show is driving the movies or the movies are driving the television show, because the mythology that we're telling specifically avoids that. But it doesn't avoid that by pretending the X-Men don't exist or there just doing stuff over and no one pays any attention." 
Satine joins Stephen Moyer as Reed Strucker, Amy Acker as Kate Strucker, Sean Teale as Eclipse, Jamie Chung as Blink, Coby Bell as Jace Turner, Emma Dumont as Polaris, Natalie Alyn Lind as Lauren Strucker, and Percy Hynes White as Andy Strucker. Executive produced by Nix, Laura Schuler Donner, and Derek Hoffan, The Gifted centers around the Strucker siblings discovering and unleashing their powers, later being forced underground because of them.
Satine currently stars as Rhonda in Twin Peaks. She previously appeared in 24: Legacy, Timeless, and Revenge. 
The Gifted will premiere on October 2, and is one of the many TV shows we think will blow you away this year.