The Only Episode Of American Pickers That Doesn't Feature Danielle Colby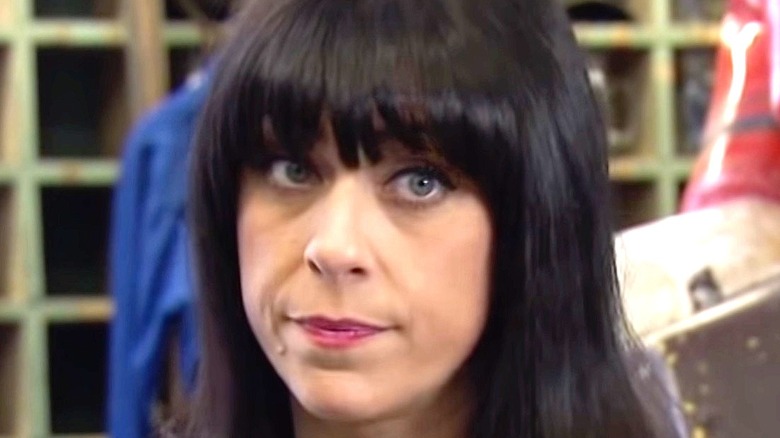 History/YouTube
Danielle Colby has been a staple on "American Pickers" over the years, serving as a bridge between Mike Wolfe and (formerly) Frank Fritz and the many locations they scout. She has served as the office manager of their physical store, Antique Archaeology in LeClaire, Iowa, and her popularity helped put the spotlight on her other interests, such as burlesque. Not only does Colby perform regularly at burlesque events like "The Dirty Show" in Detroit, but she also co-produced a documentary film about the late burlesque dancer Tempest Storm (via IMDb). 
In addition to all that, Colby is extremely active on social media, regularly posting on Instagram and Twitter. She has a Patreon page where she describes herself as a striptease historian and the "Queen of Rust." Despite being super-busy, Colby's first job is "American Pickers," and out of the 22 seasons the show has aired, she's been in all but one episode.
Danielle Colby didn't appear in Bigfoot in Alabama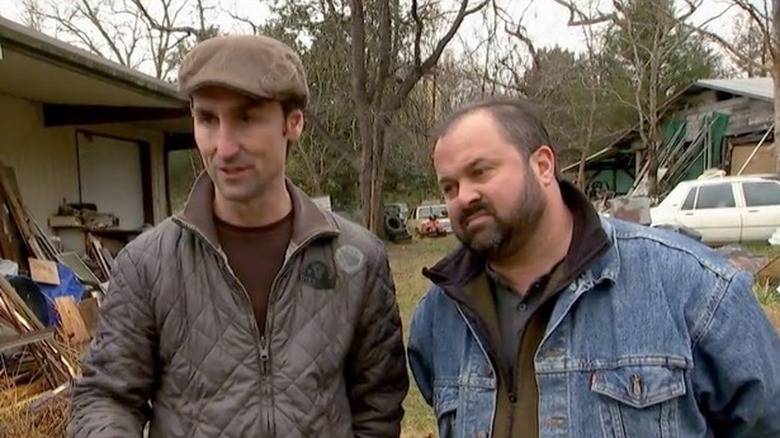 History
The episode of "American Pickers" that Danielle Colby didn't appear in was "Bigfoot in Alabama" from Season 1. This episode focused on the guys, with Mike Wolfe and Frank Fritz heading to Mississippi to visit John, a motorbike collector. First, they end up finding a 1969 Kawasaki motorcycle, which they buy for $150. Then they head to a car collector in Alabama, and while they don't find any cars they want, they happen across an unlikely find — the frame of a rare Italian scooter, which they purchase for $40.
On their way out of town, they come across a tiny museum called the House of Wonder, and they pick up a giant, rusty Volkswagen emblem and an old Piggly Wiggly head. In a funny little aside to the camera, the guy in charge of the museum quips, "They're kind of tightwads, but they're pretty cool." Finally, they stop at a scooter shop on their way out of town and sell the scooter frame they bought for $250, making a nice little profit.
This is the rare episode when Wolfe and Fritz are not seen calling into the store and chatting with Colby. It was the first season, so they could've been just experimenting with the show's layout and trying out something different. But from that point on, Colby appeared — even if only briefly — in every episode onward.