What Mark Strong Could Look Like As Mr. Freeze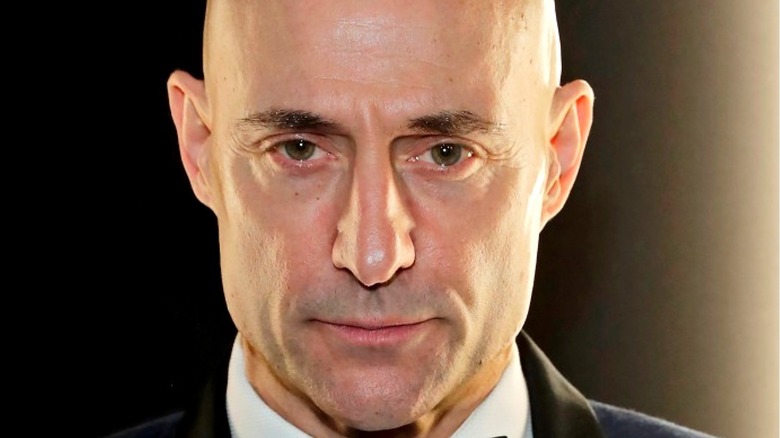 David M. Benett/Getty
A sequel to "The Batman" hasn't officially been announced as of the time of this writing. That said, the film teases more adventures from the Dark Knight and his rogue gallery of foes moving forward. Furthermore, producer Dylan Clark has a timeframe in mind for the seemingly inevitable follow-up to Matt Reeves' gritty blockbuster, and Warner Bros. intends to give one of the movie's villains his very own spin-off series. All in all, it seems that the studio heads and filmmakers have high hopes for this iteration of the "Batman" franchise.
Of course, even the slightest possibility of a sequel to "The Batman" is enough of reason to get fans talking about the characters they'd like to see make an appearance down the line. Penguin, the Riddler, and the Joker have all had time in the spotlight in recent years. But the "Batman" vault boasts a wide array of memorable baddies, many of whom have arguably been overlooked, underserved, or flat-out ignored in the live-action movies. Gotham's Caped Crusader has a long history with Mr. Freeze that's barely been explored in the films, and many fans would no doubt love to see a serious exploration of that conflict now that they've had time to recover from Arnold Schwarzenegger's ill-fated turn as the character in 1997's "Batman & Robin."
It remains to be seen if "The Batman" filmmakers include Mr. Freeze in a future project. Then again, seeing this fanart image of Mark Strong as Mr. Freeze might inspire them to do so.
An Instagram illustrator has imagined Mark Strong as Mr. Freeze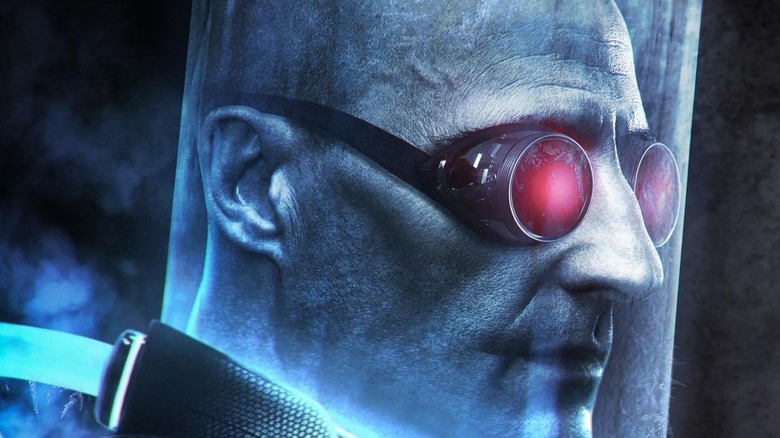 Mizuri/Instagram
Numerous "Batman" fans on social media have been calling for Mr. Freeze to appear in the sequel to Matt Reeves' film (per MovieWeb), causing the character to trend in the process. Meanwhile, over on Instagram, artist Mizuri has shown how the iconic villain could look if he were to be portrayed by English actor Mark Strong ("Kingsman," "Cruella").
The chilling illustration depicts Strong with icy white skin, sporting a pair of glasses that accentuate Freeze's red eyes. The character's trademark black suit is also on display, giving him an imposing and muscular appearance. The image is capped off with blue hues which really enhance the freezing factor that fans expect to be associated with this particular villain.
The picture is much scarier than Arnold Schwarzenegger's version of the character from "Batman & Robin," and some of Mizuri's followers support the idea of seeing Strong cast as the formidable foe. "Mark as Freeze would be awesome," @peterl03 wrote. "I always thought he suited the role." Fellow Instagrammer @ginamidala agreed with this sentiment, writing, "OMG Mark Strong would be amazing as Mr. Freeze!!!"
Elsewhere, some followers revealed how they'd like to see Mr. Freeze used in the sequel. "I really love how they portrayed his character in the Arkham games and I really want to see that version in a live-action film," @moviesrumors proposed. Considering that the originally planned third major outing for Ben Affleck's take on the character reportedly drew inspiration from the "Batman: Arkham" video games, according to the "Happy Sad Confused" podcast (via ScreenRant), this idea doesn't seem far-fetched.
Mark Strong is already associated with DC movies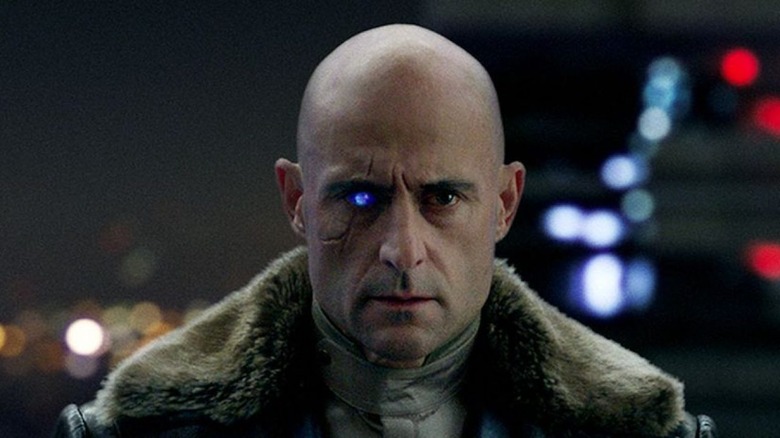 Warner Bros./DC Entertainment
Mark Strong is no stranger to comic book movie roles, having previously starred in Matthew Vaughn's "Kingsman: The Secret Service" and the sequel "Kingsman: The Golden Circle," as well as "Kick-Ass." He's also no stranger to the DC Universe, having appeared in "Green Lantern" and "Shazam!." Back when the movie was in pre-production, he was also heavily rumored to be in the running for the role of Lex Luthor in "Batman v Superman: Dawn of Justice" (per Digital Spy), so it's understandable why superhero fans continue to dream cast the Englishman as their favorite characters. But what are the possibilities of Strong gracing the sequel to "The Batman?"
There is no record of Strong stating his interest in the role. Furthermore, he appears to be taking a break from DC flicks for now. The actor previously revealed that he will not be in "Shazam! Fury of the Gods" (per Den of Geek), but could he be telling porky pies? Dr. Thaddeus Sivana's burgeoning alliance with Mister Mind following the events of the first film suggests that he has unfinished business in this franchise after all. But the filmmakers might opt to catch up with Strong's evil scientist and his quest to take over the Seven Realms down the line. That would give him a window to play Freeze, right?
Additionally, "The Batman" isn't part of the same cinematic universe as "Shazam!." Theoretically, that would mean that Strong could play the Gotham menace without having to worry about crossing paths with his "Shazam!" antagonist. It's certainly an idea worth considering.