The Batman Sequel Might Be Coming Sooner Than You Think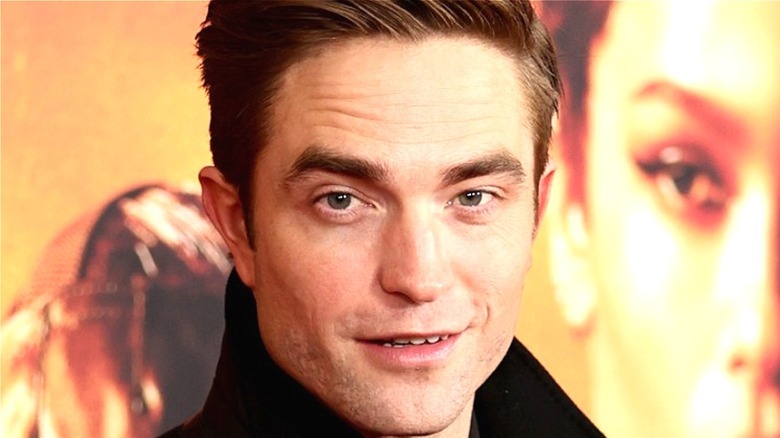 Dimitrios Kambouris/Getty
The long wait is over, and the highly anticipated new Warner Bros. film "The Batman" is finally making its way into theaters this week, much to the delight of movie fans everywhere. Directed by Matt Reeves (who co-wrote the screenplay with Peter Craig), "The Batman" finds Bruce Wayne (Robert Pattinson) in his second year of fighting crime as Batman, during which a serial killer known as the Riddler begins targeting elite Gotham City residents and livestreaming his crimes, claiming to acting against the corruption so deeply embedded in the city. While pursuing the Riddler, Batman also meets Selina Kyle, aka Catwoman (Zoë Kravitz), a cat burglar who he identifies with more than he might expect. The film also features Jeffrey Wright as Gotham City Police Department lieutenant James Gordon, Andy Serkis as Bruce's butler Alfred Pennyworth, and Colin Farrell as a rising crime lord named Oswald Cobblepot, aka the Penguin.
Despite most fans having not seen the film yet, there is already talk about a sequel to the film — including speculation as to when audiences might get to see a continuation of the story of Pattinson's Batman. Considering how long it took for this solo film to get going — it has been in the works since 2014 (via Entertainment Weekly), back when Ben Affleck was still set to direct the movie and star as Bruce Wayne — it makes sense that fans might be a bit worried about having to wait just as long again for a sequel to get off the ground. That's not even mentioning how the last time a solo Batman movie came out, before this, was a decade ago, with 2012's "The Dark Knight Rises."
Luckily, it seems that fans shouldn't be worried about having to wait such a long time again ... at least, according to someone very closely tied to "The Batman."
A sequel will happen within five years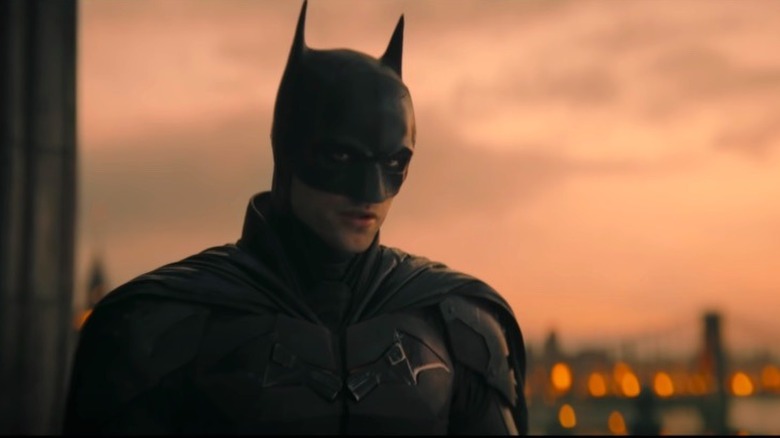 Warner Bros./DC Entertainment/YouTube
Considering that successful superhero films are usually turned into franchises, fans are curious about the future of "The Batman" and whether or not it will turn into a longer story. Luckily for any worrying souls, "The Batman" producer Dylan Clark has given us the first bit of information regarding when a sequel might be hitting theaters.
Speaking to ComicBook.com, Clark said, "I will go on record and say that it will be less than five years." Less than five years is probably music to Batman fans' ears, given how long it took "The Batman" to make it from pre-production to theatrical release. Clark also previously spoke about the film's future to Empire, saying, "As the first standalone Batman in ten years, the hope is we can lay a foundation that you can build stories upon."
We also know that the next story is already in development, as director Matt Reeves confirmed as such — though he also spoke candidly about the possibility of a sequel not happening, should the film not be a hit. At the London premiere, Reeves told The Independent, "You don't make number one as if there's going to be a number two. You have to make number one as if you're swinging for the fences and it has to be a story that stands and lives on its own. But I really believe in what we've done and I'd be excited to tell more stories ... we have started talking about another movie." 
Just as Reeves said, there is always the possibility that a sequel won't be greenlit by a studio. So, if we look at all the angles, just how likely is a "The Batman" sequel looking, at this point?
A sequel to The Batman is very likely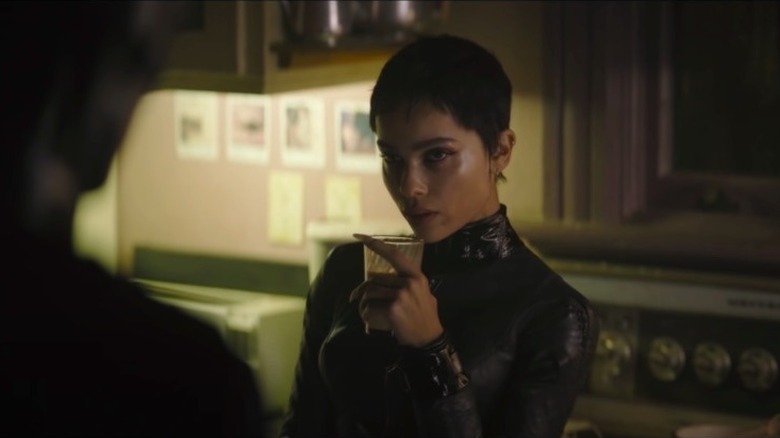 Warner Bros./DC Entertainment/YouTube
Warner Bros. has not yet officially announced a sequel to "The Batman" — however, a followup film is highly likely. First off, as reported by Variety, "The Batman" is projected to make between $100 million and $125 million just at the domestic box office and just within its opening weekend. Variety also noted that "some box office watchers believe $100 million is actually a conservative projection" and that "The Batman" could easily surpass $140 million this weekend.
Secondly, to pair with the high projected box office numbers, "The Batman" has received extremely good reviews from critics thus far. It currently holds a high Certified Fresh Tomatometer score on Rotten Tomatoes, and in one rave review, Chris Hewitt of Minneapolis Star Tribune wrote, "We've become so used to superhero movies with a few good sequences sandwiched between lackluster stuff that I wonder if moviegoers are ready for a beautifully constructed one with a beginning, middle and end. That would be 'The Batman.'"
Finally, key members involved are on board to return. As mentioned above, Reeves has confirmed that he is thinking about where the story could continue with a sequel, and he isn't the only one already speculating on such matters. Star Robert Pattinson told Empire that he has already begun thinking about where he would take his character down the line. The actor said, "I've made a kind of map for where Bruce's psychology would grow over two more movies. I would love to do it."
All in all, it seems fans of "The Batman" have a whole lot to be excited about ... and less than five years to wait until they get another film.