The Most Heartbreaking Moment From Chicago P.D. Season 1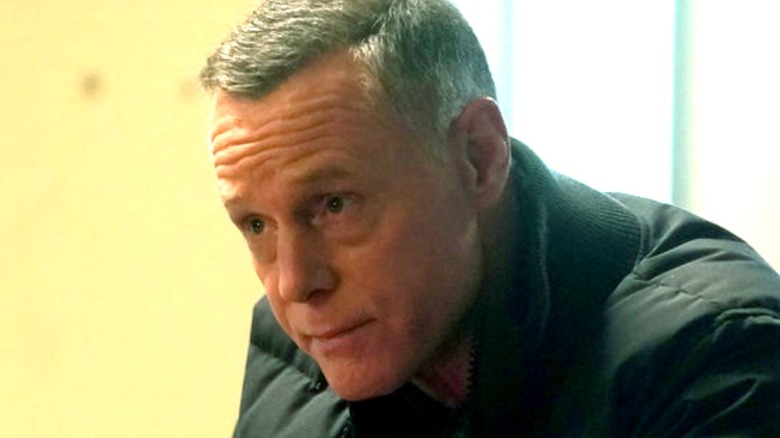 Lori Allen/NBC
Keeping in mind that "Chicago P.D." is a Dick Wolf production, it should be evident that there is no shortage of heartbreaking moments every season. This is especially the case in Season 1, where it's imperative to showrunners that the audience rides an emotional roller coaster to ensure they keep tuning in. The introductory season of "P.D." has plenty of moments that induced tears, from Diego Dawson's (Zach Garcia) abduction in the pilot to the shooting of Antonio Dawson (Jon Seda) in Episode 13 ("My Way").
However, when it comes to the most heartbreaking moment in that first season, one stands above the rest. Not surprisingly, this moment came during an absolutely epic "One Chicago" crossover, which kicked off with Season 2, Episode 20 ("A Dark Day") of "Chicago Fire" and ended with Episode 15 ("8:30") of "P.D." At this point, it would be another year before "Chicago Med" premiered, but its hospital was at the forefront of the crossover between the other two series. When Chicago Med is bombed, Firehouse 51 (and many others) are called to respond, and it's not long before Hank Voight (Jason Beghe) and his Intelligence Unit show up to investigate.
They soon find out that one of Chicago P.D.'s own, Kim Burgess (Marina Squerciati), was on-site when the bomb exploded, and her niece, Zoe (Aimee Laurence) suffered a devastating injury. While this moment occurred in the "Chicago Fire" portion of the crossover, its aftermath led to the most heartbreaking moment in Season 1 of "Chicago P.D."
Zoe's transplant surgery in Season 1 is heartbreaking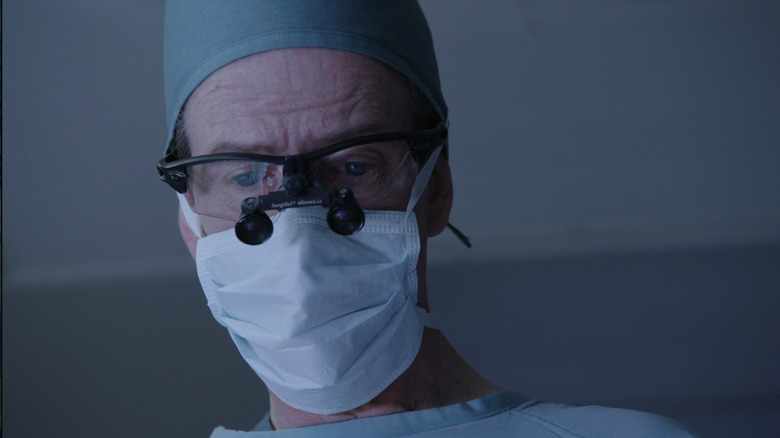 NBC
Not only was Kim's niece inured from the blast, but so was Chicago Med pediatrician Holly's (Amanda Righetti) sister Imogen (Avi Lake). The young girls are at death's door, and every minute counts. Both suffering from internal injuries after the blast, Zoe is in desperate need of a new liver, and soon after, it's revealed Imogene is brain dead. After Dr. Arata (Dylan Baker) informs Imogene's family that her blood type matches Zoe, Holly and her parents take their daughter off life support to donate her liver to Zoe.
In Season 1's most heartbreaking moment, we watch Dr. Arata perform the transplant surgery when he delivers a poignant monologue. "As a senior resident, I was on call. I was working with the chief trauma surgeon," Dr. Arata says to those assisting the surgery. "I knew he'd be the one deciding if I got the coveted trauma fellowship position. About 9:00 P.M., we were up to our eyeballs in trauma cases, and I got a call that my dad suffered a heart attack. Was rushed to another hospital. I asked if I could leave to be with my father. He looked me in the eye and said, 'yeah, you can go, but you'll never get the trauma fellowship.' I couldn't believe how insensitive this guy was. We saved 16 people that night, but my dad passed away. It's a day like today when I understand why that surgeon did that. This is the life we've chosen. And what we can do is right here and now. It's the most important thing. And that is to try and save this little girl."
The monologue is chilling as the stone-cold doctor seems to ignore the warnings from his trauma nurse that Zoe's stats are dropping. There is comfort in his speech, however, as it seems clear that Dr. Arata is going to succeed despite her low numbers. The transplant scene concludes, and Kim, Holly, and Imogene's parents are informed that the surgery was successful. There are tears all around, in an incredibly bittersweet moment, because while we're ecstatic that Zoe made it out alive, it also means goodbye to Imogene.