Zendaya Talks About Her Spider-Man: Homecoming Audition Process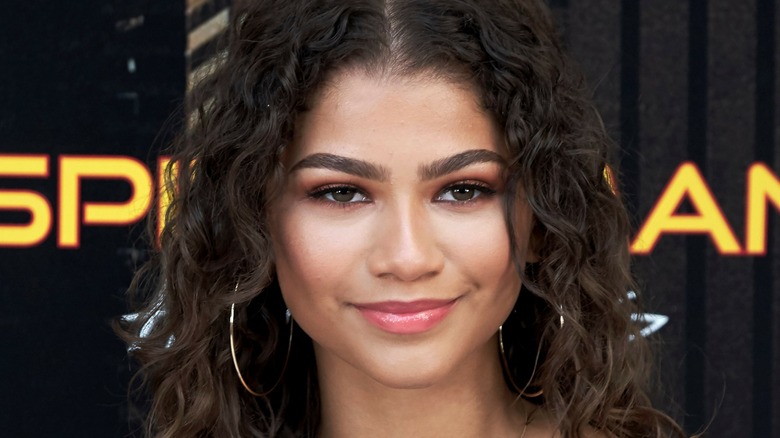 Getty Images
Zendaya made the leap from familiar-looking Disney Channel star to the big screen this summer with Spider-Man: Homecoming. The former Shake It Up and K.C. Undercover actress was the perfect fit as Peter's classmate Michelle in the Marvel movie, but she says that, when she auditioned, she didn't think she would get the part.
Zendaya said in a recent interview with Variety that she wanted to wait for the right movie to come along before she made her move to the big screen. "I would much rather have one line in a great movie than be the lead of a s***ty one," she said. "I wanted to wait for the right thing." That right thing ended up being Homecoming. While producers tried to keep it secret what movie she was auditioning for, Zendaya said that her agents figured out pretty quickly that it was the newest Spider-Man film. "I found out, and I was like, 'Hell yeah, I want to be a part of that,'" she said.
Zendaya decided to go without make-up for the audition to fit with her 15-year-old character, adding that at that age, she wasn't allowed to wear make-up to school. Her acting skills ended up getting her far enough to do a chemistry read with star Tom Holland, although an awkward interaction at the start threw them off track. "He says when we first met it was super awkward because he went for a handshake and I went for a hug," she said. "But I don't remember that. I thought it was cool."
Zendaya had a few worries going into the audition, one of them being that she was taller than Holland. (They ended up sitting for the read, though.) However, one of her biggest concerns was a worry that producers weren't looking for an actress of color to fill the part. "A lot of time, the thought process of an actor of color is 'I'm going to go and give it my best shot, but they are probably not going to go with an actor of color for this,'" she said. "We all think it. I didn't know they were going to switch up the characters and really cast the best people for the roles, instead of what's most like the comic book. I think that was the coolest part for me, knowing they embraced the diversity."
Director Jon Watts seems very enthusiastic about having been able to cast Zendaya. "I'm so happy I got to put her in my movie early, before she becomes the biggest actress in Hollywood," he said. The actress was also very happy to finally get the part, saying, "It was nice to play a character who wasn't a damsel in distress but actually very smart, quirky, different, and outspoken."
Spider-Man: Homecoming is in theaters now.