The Best Bensler Moment In Law & Order: SVU Season 1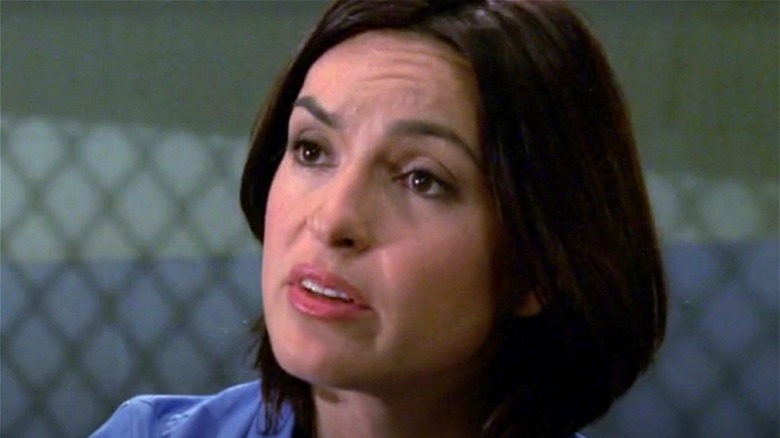 NBC/Hulu
If you're a crime TV junkie, "Law & Order: SVU" is more than likely on your watchlist. Out of the few "Law & Order" spinoff series, "SVU" is easily the most successful, having earned the title of TV's longest-running primetime live-action series with Season 21, per Deadline.
What makes "SVU" so loved by fans is undoubtedly its main characters, detectives Olivia Benson (Mariska Hargitay) and formerly Elliot Stabler (Christopher Meloni). When the series premiered in 1999, the partners maintained a strong, professional relationship as they worked together to solve some of New York City's most brutal crimes. Although the two have undeniable chemistry and have several flirtatious moments, Stabler is married, and the pair remain strictly platonic during the course of the series. However, things between the partners took a hit when Stabler decided to quit the Special Victims Unit in Season 12, leaving Benson with no choice but to find a new partner without so much an explanation. 
"Bensler" fans received a glimmer of hope for reconciliation when Stabler epically reunited with Benson during a 2021 "Law & Order" crossover episode. Now that Benson and Stabler are running in the same circles with Stabler on "Law & Order: Organized Crime," fans are still hoping the two's relationship finally turns romantic. Until then, let's go to the very beginning to revisit one of their best moments as partners.
Stabler is extra protective of Benson in Stalked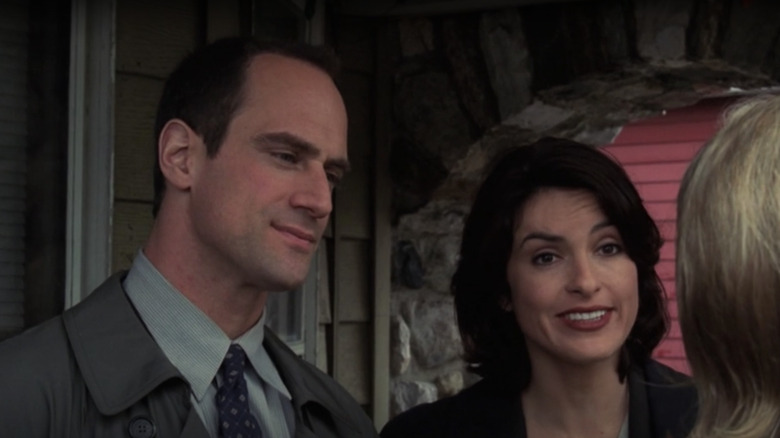 NBC/Hulu
Way back in Season 1 of "Law & Order: SVU," things were certainly friendly between detectives Benson and Stabler. The Season 1 episode titled "Stalked" proves Stabler cares deeply for Benson when he goes out of his way to protect her. On Hulu, it's the only Season 1 episode that's part of the collection "Best of Benson & Stabler." Furthermore, Reddit user lauraroselin wrote, "Stalked is probably the best one to watch. It really shows you how protective and caring Elliot is with her."
"Stalked" sees Benson and Stabler investigate the murder of a district attorney who previously prosecuted their suspect, realtor Richard White (Bruce Kirkpatrick). After questioning, White becomes enamored with Benson, causing Stabler's protective instincts to kick in. He drives out of his way in New York traffic to pick her up for work, then later that night, he insists on walking her up to her apartment. She contests that she knows how to protect herself, but Stabler still hangs outside until he sees her lights turn on in her apartment. This episode marks one of the first flirty interactions between the two, plus it reveals just what Stabler is willing to do to protect Benson.