Who Plays Stephanie On The Walking Dead?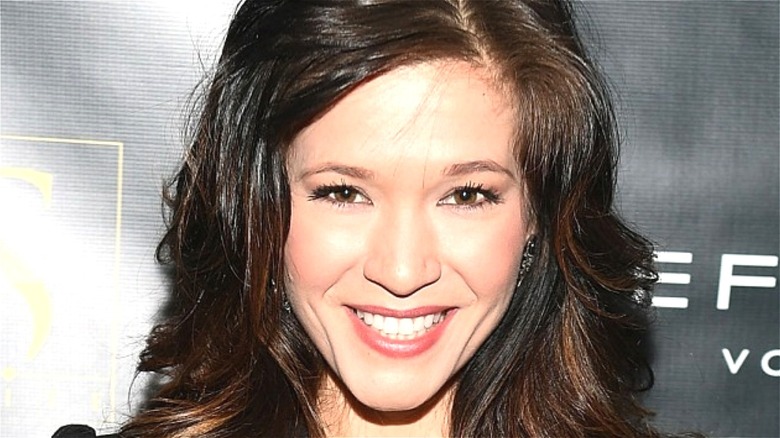 AMC's "The Walking Dead" continues to ramble on through its 11th and final season, which is made up of three eight-episode chunks. With the show reaching its conclusion, it looks like the Alexandria survivors will spend the remaining episodes dealing with the Commonwealth, the post-apocalyptic civilization led by Governor Pamela Milton (Laila Robbins).
This has brought several new faces onto the show. In the last two seasons, one of the most important characters has been Stephanie. She first meets Eugene (Josh McDermitt) by contacting him on the radio, and the two bond over long private conversations about their hometowns and their passions. Eventually, Stephanie reveals her location to Eugene, and Eugene brings his group to meet her. This puts the Alexandrians in contact with the Commonwealth.
When Eugene and Stephanie finally come face to face, at first they're excited to finally meet each other. Soon, however, both become caught up in the tense political situation in the Commonwealth. In the most recent episode, "Rogue Element," which so far has only aired on AMC+, "The Walking Dead" revealed a big twist about Stephanie's real identity, but we won't spoil that here for those who haven't seen it yet.
On the show, Stephanie is played by Chelle Ramos. Here's a quick rundown of her most notable roles.
Chelle Ramos has been a recurring character on several other TV shows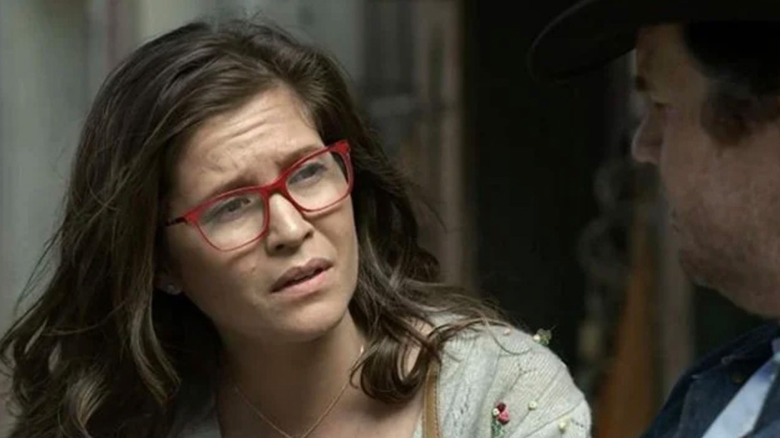 AMC
Chelle Ramos is an actress who currently has 28 credits on IMDb, with the first coming back in 2011.
Most recently, Ramos can be seen as a recurring character on the Netflix series "Outer Banks." Ramos plays Deputy Plumb, an athletic and more by-the-book counterpart to the hotshot Deputy Shoupe. As Ramos said on "Leveling up with Benjamin Banks" (via YouTube), the role was only intended to be one or two episodes, but she wound up appearing in eight.
You can also check out Ramos on Season 2 of "The Purge," USA Networks' TV version of the dystopic ultra-violent movie franchise created by James DeMonaco. Ramos plays Sara Williams, a member of the team led by Ryan Grant (Max Martini), who uses the annual free-for-all to carry out an elaborate bank heist. As she told Benjamin Banks, When Ramos' role on "Outer Banks" was beefed up, this forced her to film "Outer Banks" and "The Purge" at the same time.
Before that, Ramos was cast in an unusual role for repertoire when she landed a part on "The Gifted," the Fox superhero series that ran from 2017 to 2019. Ramos played Heather, a girl with the power to teleport objects.
Ramos' first major role came when she was cast as Detective Josephine Alvarez on "Saints & Sinners," the primetime soap opera that ran on Bounce TV from 2016 to 2017.