The One Thing Lapsed Walking Dead Fans Just Don't Understand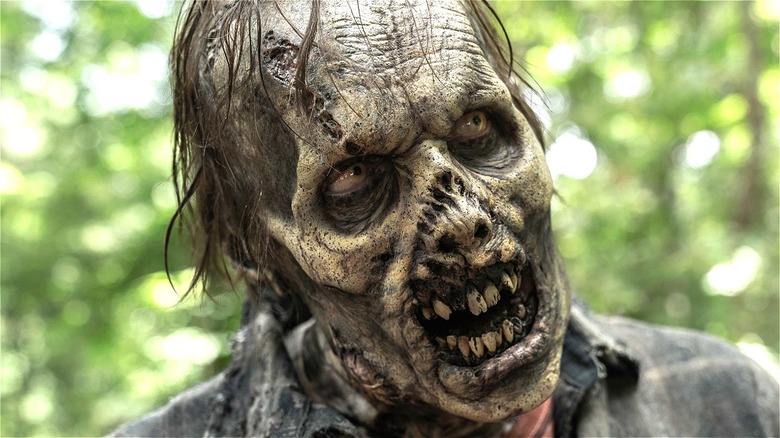 Josh Stringer/AMC
With an influx of upcoming spin-offs, it hardly feels like "The Walking Dead" is coming to an end. However, the original apocalyptic AMC series is in the midst of its eleventh and final season and is virtually unrecognizable from its premiere back in 2010.
The series started following a group of scrappy survivors battling the undead while attempting to find stability during the end of the world and has since undergone several transformations. Now, the show mainly focuses on conflicts between burgeoning societies as they navigate the trials and tribulations of rebuilding the world.
Many fans admittedly gave up on the once-beloved series several seasons ago. Per NME, "The Walking Dead" had lost 10 million viewers by its Season 8 finale and continued to see its viewership plummet. Showrunner Angela Kang has taken creative risks to restore the series to its former glory, but some fans have struggled to get back into it.
However, they still casually keep up with news about the show, leading to some confusion about its current direction. Many former fans of "The Walking Dead" took to Twitter to question one part of Season 11 that just doesn't make sense.
Why are there Stormtroopers in The Walking Dead?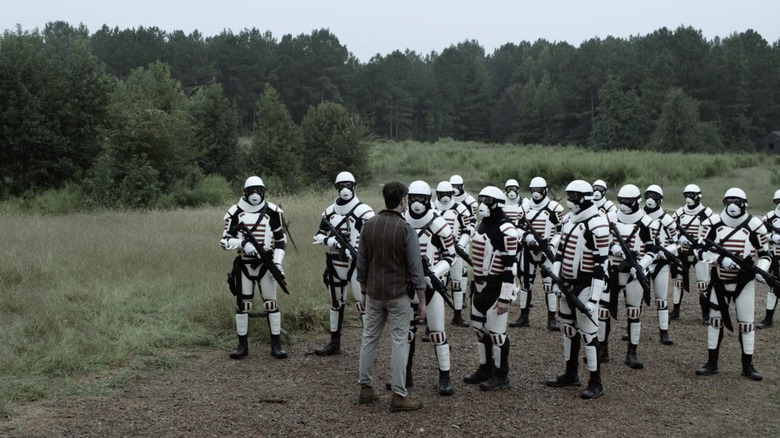 AMC
One of the most noticeable changes in "The Walking Dead" has been how efficiently the survivors have learned to defend themselves against walkers. From police riot gear to fully functional prosthetic limbs that double as weapons, they've got protective garb down to a T. However, one ensemble is baffling former fans: the Commonwealth soldier's uniforms.
"I know I'm late af but when did they Add off brand Stormtroopers to the Universe," asked @SSknifelife.
Many lapsed fans jokingly compared the Commonwealth soldiers to the similarly-outfitted soldiers in "Star Wars," while others expressed genuine confusion over the "bootleg Stormtroopers."
"My mom put on walking dead and this is the first episode that I'm watching since rick left now there are stormtroopers on the show. I'm so confused," wrote @bucksoreilly with a crying emoji.
Others said the show had officially jumped the shark by bringing in a full-blown army. "I don't understand the Storm Troopers in The Walking Dead. It's the Zombie Apocalypse. Where the hell did they find the wherewithal or time to fashion out such fancy shiny costumes?" asked @MeshugaApple.
"I'm glad I (stopped) watching after they beat glen's head to a pulp," admitted @EazyfromKC, a point many former fans echoed online.