Who Plays Hornsby On The Walking Dead?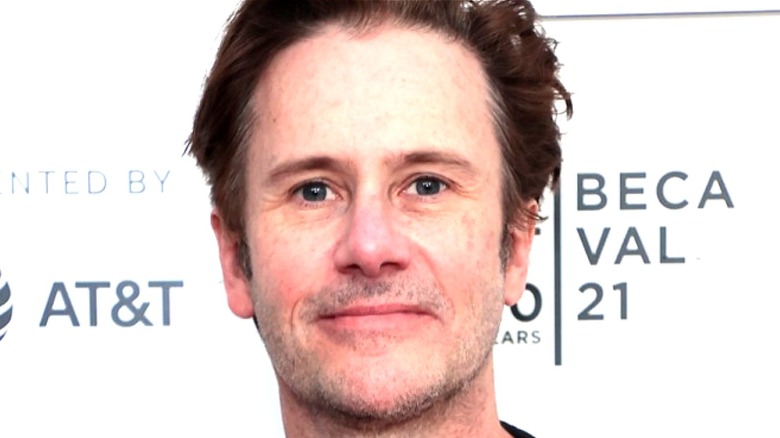 Dimitrios Kambouris/Getty
Season 11B of "The Walking Dead" is in full swing as the series once again plunges viewers into the unavoidable tension of the dystopian world. This is the final season of the show (but not the franchise) that has been on the air since 2010. But even in its final episodes, the series has shown its willingness to introduce new faces, both trustworthy and suspicious.
Lance Hornsby is one such fresh face who was introduced in Season 11, Episode 5, "Out of the Ashes." Hornsby is the deputy governor of the Commonwealth, and he quickly proved himself to be someone with ulterior motives that are not always clear, even to his allies. While he appears at first to be eager to help those in need establish themselves in the ultra-advanced community, it becomes obvious that his assistance always comes at a price. His clean and tidy appearance with flamboyant suites and styled hair speaks to his status within the Commonwealth. He is very much the visual opposite of your everyday zombie apocalypse survivor who can't always find the time to look for the best outfits while fighting for their lives.
The character is a memorable one whose influence on the narrative of the season seems to only be growing, but who is the actor behind Hornsby?
Josh Hamilton plays Lance Hornsby on The Walking Dead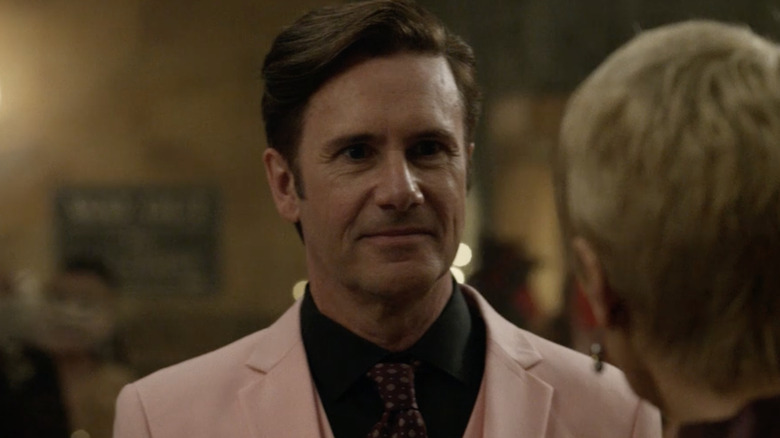 AMC
Josh Hamilton is the actor who brings Lance Hornsby to life on "The Walking Dead." The actor has quite a few notable productions on his résumé, and his credits on IMDb reach all the way back to 1977 when he is credited as Joshua Hamilton in the role of Young Charles in "A Good Dissonance Like a Man."
In more recent years, Hamilton has appeared in recurring roles on a number of popular TV shows. He played Cordelia Foxx's (Sarah Paulson) duplicitous husband Hank on "American Horror Story: Coven," as well as the boss of Elizabeth McCord's (Téa Leoni) daughter on "Madam Secretary." On "13 Reasons Why," Hamilton played the father to series co-lead Clay Jensen (Dylan Minnette), and he also had one-episode roles on shows like "This Is Us," "Mrs. America," and "Bull." Hamilton won the 1992 Daytime Emmy for outstanding performer in a children's special for an episode of "CBS Schoolbreak Special."
Hamilton also has a notable career on the big screen. He's appeared in movies as diverse as "The Bourne Identity" and "The Meyerowitz Stories." In 2018, he had a supporting role in Bo Burnham's indie hit "Eighth Grade," a performance for which he was nominated for several awards, including an Independent Spirit Award.
While it isn't apparent what we can expect from Hamilton's character Hornsby on "The Walking Dead" in the coming episodes, we can absolutely expect a killer performance from Hamilton.